National Endowment for Arts Announces Second Round of Grants for FY 2023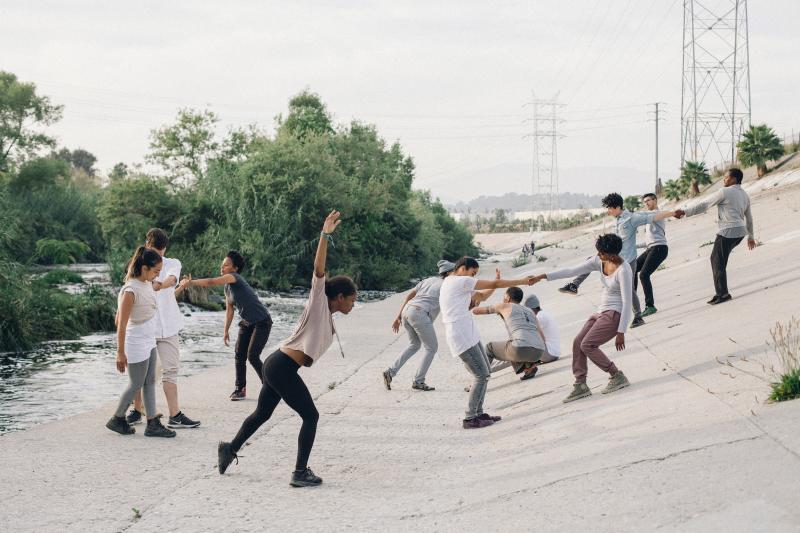 Washington, DC—The National Endowment for the Arts (NEA) is pleased to announce more than $103 million in recommended grants in the second major grant announcement of fiscal year 2023. Organizations in all 50 states and U.S. jurisdictions will carry out arts projects in three NEA funding categories: Grants for Arts Projects, Our Town, and State and Regional Partnerships.
"The National Endowment for the Arts is pleased to support a wide range of projects, demonstrating the many ways the arts enrich our lives and contribute to healthy and thriving communities," said NEA Chair Maria Rosario Jackson, PhD. "These organizations play an important role in advancing the creative vitality of our nation and helping to ensure that all people can benefit from arts, culture, and design."
Grants for Arts Projects
Grants for Arts Projects (GAP) is the National Endowment for the Arts' largest grants program for organizations. Matching grants range from $10,000 to $100,000, and are recommended for organizations in all 50 states, Puerto Rico, and the District of Columbia. In July 2022, 1,927 eligible applications were received requesting more than $98 million in FY23 support. This round, 1,129 projects are approved for funding totaling more than $31 million. 
Project-based funding will support opportunities for public engagement with the arts and arts education, the integration of the arts with strategies that promote the health and well-being of people and communities, and the improvement of overall capacity and capabilities within the arts sector.
Through this grant category, the NEA provides comprehensive and expansive funding for communities across a variety of artistic disciplines and fields. Recommended grants this round support a range of activities, including:
The commission of a site-specific public artwork by artist Kehinde Wiley (b. 1977) by Association for Public Art (Philadelphia, Pennsylvania)—The artist will create a large bronze sculpture for the city of Philadelphia which will be located on its main cultural artery, the Benjamin Franklin Parkway. The creation of the work will address the city's need for diverse voices and perspectives in public spaces.
A technical theater workforce development program at THEARC Theater through Building Bridges Across the River (Washington, DC)—Participants will learn the art and science of technical theater and acquire skills in lighting, sound engineering, set design, stage management, and arts administration.
Photography and the Holocaust: Then & Now, an exhibition and accompanying publication by Center for Exploratory and Perceptual Arts (Buffalo, New York) —The project will feature as many as 15 artists whose work utilizes historic photo-documents, archival materials, and new imagery to investigate photographic evidence and explore the role of personal perspective in interpreting images. Public programming will provide audiences with opportunities to address issues of antisemitism.
Engagement in outdoor arts programming, artist residencies, and public programs by Indigenous Creatives Collective (Seattle, Washington)—Comprising works by resident Indigenous artists knowledgeable about Native ecological systems, multidisciplinary arts programming will include an exhibition and other public arts events hosted on the organization's wooded property in South Seattle.
The Appalachian Teaching Artist Fellowship by Partners for Rural Impact, Inc. (Berea, Kentucky)—Teaching artists in rural Eastern Kentucky will participate in paid professional learning opportunities, including workshops, a mentorship, and a teaching practicum. Workshops will include training in arts integration, development of standards-aligned lesson plans, and best practices for successful school and community arts partnerships in the rural Appalachian context.
The creation and presentation of enVISION: The Next Chapter, an immersive dance-theater work by ShaLeigh Dance Works (Rougemont, North Carolina)—The performance will be accessible to sighted audiences and to people who are blind or have low vision. Accompanying engagement programs will train local dancers to accompany movers who are blind or have low vision to dance classes and help other organizations learn best practices to replicate the program across North Carolina while documenting the process.
An interactive touring exhibition program of Space Messengers by STEMarts Lab (El Prado, New Mexico)—An initiative exploring the intersection of arts and science using new media technologies, with a focus on students from Northern New Mexico, will introduce audiences to video mapping, virtual reality design, and sound design, while exploring science concepts and examining complex ethical impacts of new technologies.
In-person and online workshops for writers at all stages of their careers by Torch Literary Arts (Round Rock, Texas) —The project will focus on creating advancement opportunities for Black women writers, as well as a retreat where participants can share ideas and receive professional advice while working on a manuscript in progress.
The next deadline for organizations interested in applying for Grants for Arts Projects is Thursday, July 6, 2023; visit arts.gov for guidelines and application resources.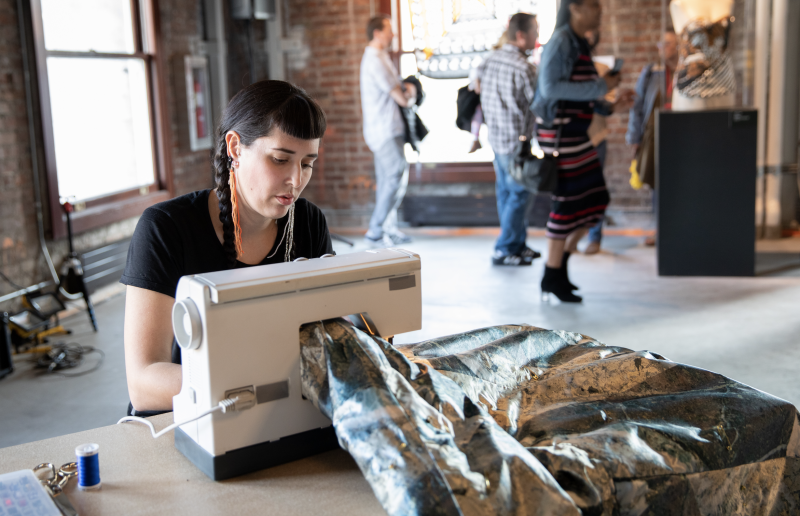 Our Town
Our Town is the NEA's creative placemaking grants program. Our Town projects advance local economic, physical, or social outcomes in communities, ultimately laying the groundwork for systems change and centering equity. Matching grants in this category range from $25,000 to $150,000 and support projects that will take place in 34 states. Of the 175 eligible applications, 57 projects are approved for funding totaling $4,175,000. 
Our Town projects require a partnership between a nonprofit organization and a local government entity, with one of the partners being a cultural organization. Project-based funding will support activities that integrate arts, culture, and design into local efforts that strengthen communities. Recommended grants include:
The City of Wheeling, West Virginia—to support the development of an arts and culture master plan. In partnership with ARTWORKS around Town, Inc., the City of Wheeling will work with area stakeholders to produce an arts and culture master plan that includes a cultural asset map, a regional tourism assessment, a wayfinding signage plan and design, and an action plan for the creation of a new cultural district, gathering input from community members. Building on a $25 million-dollar award from the state's department of transportation, the city plans to connect community members to area cultural assets, elevate civic engagement opportunities, and align investments in arts and culture with current infrastructure development in Wheeling.
Clockshop in Los Angeles, California—to support community engagement activities and cultural asset mapping to influence the design and engineering of 100 acres of parkland along the Los Angeles River. In collaboration with the University of Southern California's Los Angeles River Integrated Design Lab, the U.S. Army Corps of Engineers, California State Park system, and the City of Los Angeles' Bureau of Engineering, Clockshop will facilitate the inclusion of community histories into the development of the River Futures Model, a 60-foot hydraulic model of the Los Angeles River.
Epicenter in Green River, Utah—to support engagement activities and temporary art and design installations that address affordable housing and downtown revitalization in rural Green River, Utah. Epicenter will invite as many as six artists and designers to collaborate with community stakeholders on temporary art and design installations, concepts for public spaces and cultural facilities, and affordable housing design ideas. Led by Epicenter's in-house design team and building on local planning efforts, the project will highlight Epicenter's Canal Commons, a new affordable housing complex under development on a three-acre parcel downtown which was donated by the town of Green River, Utah.
The Town of Killingly, Connecticut—to support community engagement, arts programming, and public art that celebrates the local Laotian and Southeast Asian community. Project activities will include the creation of a mural and a short documentary film focused on uplifting local residents and their stories, along with musical performances and other arts activities that center Laotian culture. Killingly Historical and Genealogical Society, Killingly Public Library, Killingly Business Association, and Laos Cultural Community of Connecticut will engage residents and high school students in collecting local stories and producing cultural programming. 
The next deadline for organizations interested in applying for Our Town is Thursday, August 3, 2023; visit arts.gov for guidelines and application resources.
More information about all of the National Endowment for the Arts' grant opportunities is available at arts.gov/grants. This section also includes resources for first-time and returning applicants as well as information on how to volunteer to be an NEA panelist.
State and Regional Partnerships
Each year, approximately 40 percent of the NEA's appropriated program funds are awarded to state arts agencies, regional arts organizations, and the national service organization to support the work of the states and regions. In total, up to $67.9 million is recommended for these partners in FY 2023, with up to $55.1 million of that total designated for State Arts Agencies. 
State & Regional Partnership Agreement grants extend the NEA's reach to even more communities, reflecting investments in locally-determined priorities, and translate national leadership into local benefit. To learn more about how the National Endowment for the Arts is impacting individual states and regions of the country, select a state or territory on the state impact page or visit the regional map.
 
About the National Endowment for the Arts
Established by Congress in 1965, the National Endowment for the Arts is the independent federal agency whose funding and support gives Americans the opportunity to participate in the arts, exercise their imaginations, and develop their creative capacities. Through partnerships with state arts agencies, local leaders, other federal agencies, and the philanthropic sector, the Arts Endowment supports arts learning, affirms and celebrates America's rich and diverse cultural heritage, and extends its work to promote equal access to the arts in every community across America. To learn more, visit arts.gov or follow us on Twitter, Facebook, Instagram, and YouTube.