Art (Education) Talk with Rosie O'Donnell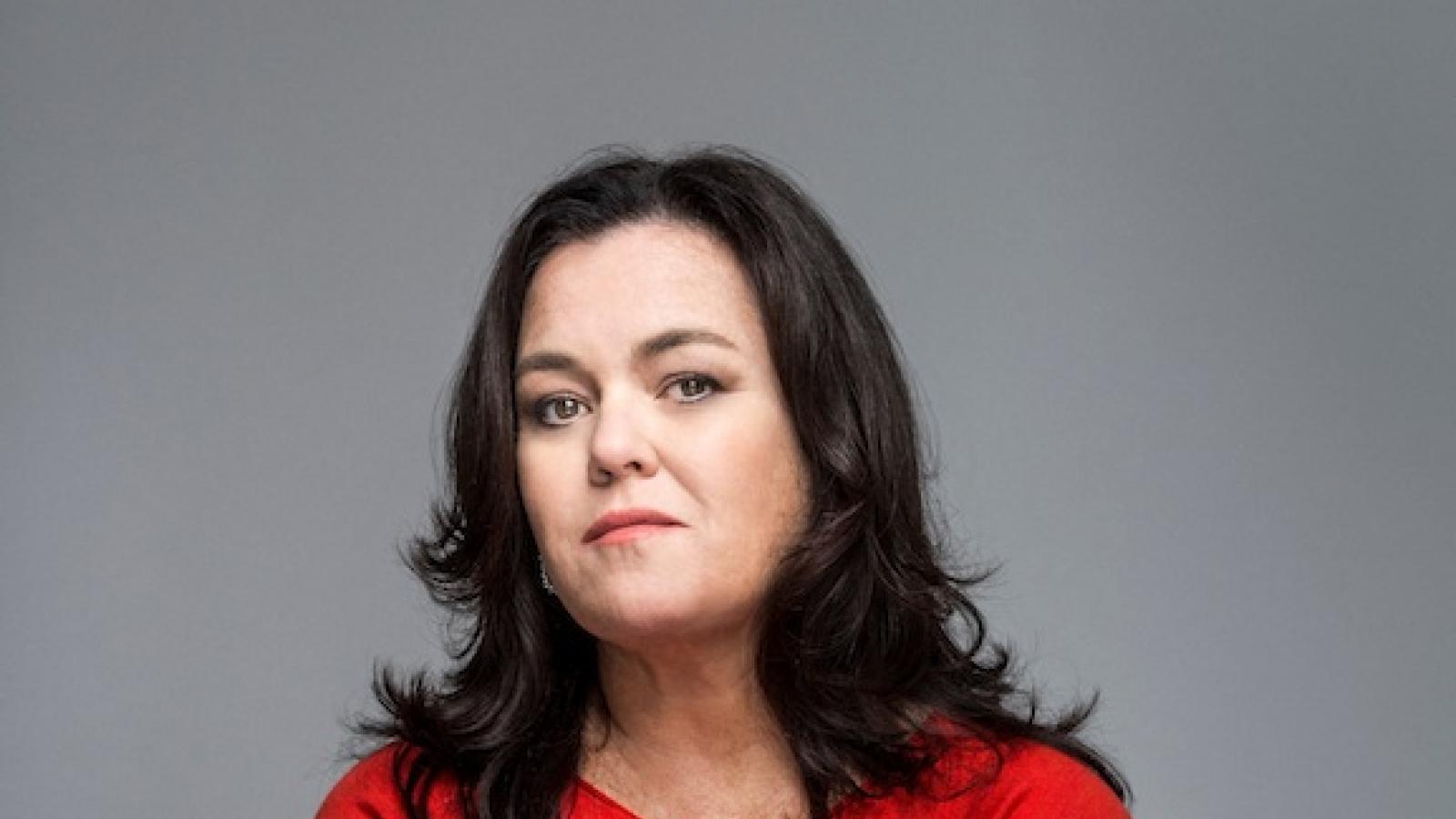 "Arts entertainment and arts education allow us to remember why we're here on earth and what it's all about. And to have that missing from a child's life I think removes in many cases hope and the ability to dream of a life better than the one they know." -- Rosie O'Donnell
While
Rosie O'Donnell
was dubbed the "Queen of Nice" during the six-year run of her eponymous talk show [Editor's note: It's a title she still deserves], her geniality goes hand-in-hand with her passionate and outspoken advocacy on issues she believes in. The multiple Emmy award-winner--who first came to national attention on the popular 1980s talent show
Star Search
--recently received a special Tony Award for her work in arts education, a subject particularly dear to her. As she said when we spoke, "[Arts education] saves children. It certainly saved me." An outgrowth of O'Donnell's For All Kids Foundation, the NEA-supported
Rosie's Theater Kids
(RTK) provides theater classes for low-income kids. O'Donnell noted, however, that RTK is not just about teaching kids how to perform, it's about giving them a "safe place that really could enhance their lives." Read on for more of O'Donnell's take on why arts education matters.
NEA: What you remember as your earliest engagement or experience with the arts?
O'DONNELL: Well, in second grade we did The Wizard of Oz in school and I really wanted to play Dorothy and I did not get that role. Jan Brenner got that role and I still remember--with a lot of bitterness. <laughs> But I got to play Glinda the Good Witch. And that was my first experience in the arts, in terms of performing arts…. That captured me in the second grade and never let go.
NEA: Did you have a moment when you knew you were going to pursue the arts as a profession?
O'DONNELL: Well, you know, I used to tell people when I was very young that I was going to be Barbra Streisand, that I was going to do what Barbra Streisand did. It was back in the day when there were no VCRs and so once a year The Sound of Music would be on and that would be like a holiday for the family. We would all gather around the TV and we would all watch The Sound of Music. Musical theater was always something that my mother loved and introduced us to. And so from the earliest I can remember that was always what I wanted to do. I didn't have a moment as a child where I wondered what my career path would be. From the time I can remember, I wanted to be an entertainer.
NEA: Can you talk a little bit about Rosie's Theater Kids, and how that project came about? What was your "aha!" moment?
O'DONNELL: I had an organization, a foundation, the For All Kids Foundation for 10 years before we opened the theater kids organization. We were participating with women and children in crisis. We did a lot of support with day care centers, opening day care centers, providing grants for existing non-profits that served women and children in need. When my show [The Rosie O'Donnell Show] was over, I wanted to be more hands-on…. I really wanted to participate more fully in helping children. I knew Jacques d'Amboise had an amazing program with the [New York City] Board of Education about dance and a friend of mine, Lori Klinger, was working with him and I was very familiar with all that he had done. So I asked [Lori] if it would be possible to duplicate his program, only with the addition of musical theater as opposed to just dance. [We wanted to work with] the poorest kids and the most needy kids and introduce them to theater in the way that I was introduced to theater as a kid in the public school as well.
Sadly, as we all know, arts education is being cut left and right from every school. So we knew there was a need, and we chose to go and start in the fifth grade and we chose the poorest schools and the neediest schools. We offered a 13- or 15-week in-school program with all of the teachers for the entire fifth grade. At first we started at one or two schools and then it grew and grew and grew and grew. Initially, we were only going to fifth grade… but what happened was of course there were some kids that just [fell] in love with the program and then you got attached to them. So then we're like, "Alright, well, we'll just keep these eight kids," and then the next year, well there were 22, and then the next year there were 30. So we ended up having a much bigger program than we anticipated and we ended up having to open a separate school for them to be able to come to and have a safe place that really could enhance their lives, not just their ability to perform. 
I don't know if it was a specific "aha!" moment so much as it was my knowledge that with my show ending I would have a lot of free time and with that free time I wanted to look into the eyes and get to know the faces and get to know the stories of each kid and each family and love them back to life, which is exactly what happened to me in public school.
It really means a lot to a place like us to be able to have [NEA support] and the fact that we get an NEA grant really helps other granters give us money. So, thank you very much for that.
NEA: Why do you think it's important that the arts are part of every child's education? What do you think that kids specifically achieve by being involved in the theater?
O'DONNELL: Well for me [being involved in theater] was life-altering. You know, I think that theater is like two hours of dream--the magic that happens in that velvet seat with the orchestra tuning up, you know, it's hard to really explain and I was amazed by it. I was enraptured and captured, and for many kids it is the ladder out of a deep and dark hole.
NEA: How does that benefit of arts education then extend to the greater community?
O'DONNELL: Every society is evaluated and recorded and shown itself by the arts, the arts in that generation. We use it [the arts] I think to express all of the best parts of being human. Arts entertainment and arts education allow us to remember why we're here on earth and what it's all about. And to have that missing from a child's life I think removes in many cases hope and the ability to dream of a life better than the one they know and I think it's vitally important to kids. 
NEA: There's always more to be done, and I'm curious as to where you see opportunity gaps in the field of arts education? 
O'DONNELL: Well, definitely in the schools…. We need to make sure that the powers that be know that arts education is as vital and as important as geography and arithmetic. You know, it is a part of the spiritual and the soulful experience and expression of being human and it is a necessity, as necessary as water, as breathing air.  
I think that first of all to have it be part of every school curriculum is a necessity, and it should never be one of the possible subjects that is included for exclusion. Reading, writing, arithmetic--those are not the only things that our children need in order to be positive members of society who are going to contribute and be fully expansive human beings. I think that that's the main place that we're missing out in arts education, in the schools, and I would hope that the focus would be put back on that because for so many children it's the only [place] that they get exposed to art education. As a nation I think we're totally underserving our children in education in many areas but art's the top one. 
NEA: As a mom, what's one small thing that you can recommend to parents who would like to engage their kids more in the arts but really don't know where to start or just feel overwhelmed by the idea?
O'DONNELL: There are so many options now…. I mean it's kind of shocking how you can have so much access through the computer to the basics of art and make a foundation for a kid. But, you know, any kind of exposure. If you take your kid to a museum, your kid will be used to going to museums. If you show your kid an amazing old movie--like I remember when my kids were little, me sitting down and getting all the classics that I thought were vital and having Friday movie night and it would be, "What is it today, Mommy?" "It's Hello, Dolly! Is it Barbra Streisand?" And then they find the things that they love and they see how much it meant or means to me…. If you realize how important the arts are in your life, you will definitely find a way to give that to you child.
NEA: Fill in the blank: arts education matters because...?
O'DONNELL: It saves children. It certainly saved me.