Breaking through Prison Bars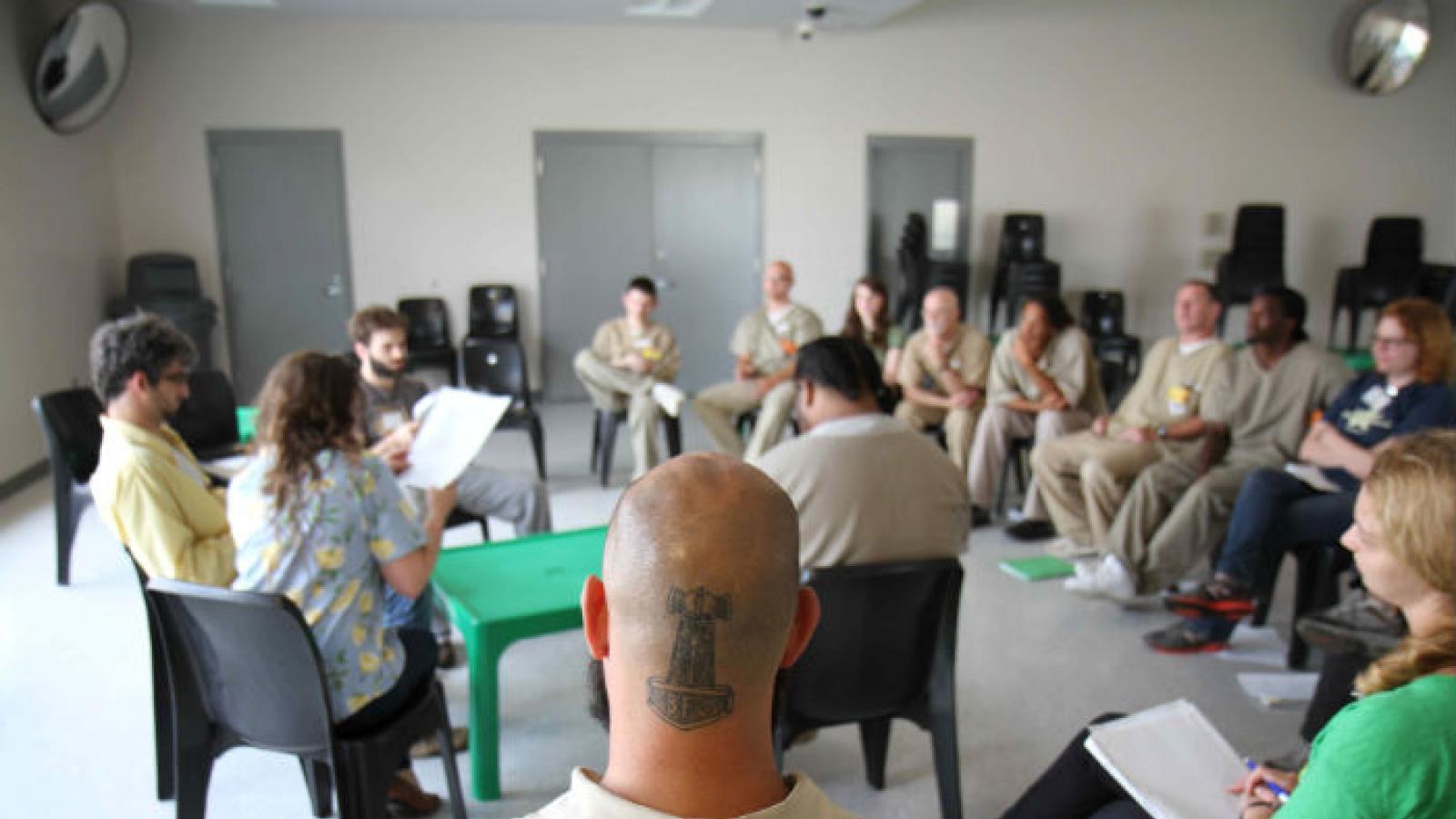 Although just six miles apart, the Pioneer Playhouse operates in more or less a separate universe from the Northpoint Training Center, a medium-security prison in Burgin, Kentucky. But while the forces of separation are thick, Robby Henson has found a way to penetrate the prison's walls: art.

Henson is the founder and artistic director of Voices Inside, a theater outreach program created in 2010 by Pioneer Playhouse, an outdoor summer stock theater in Danville. A multi-year NEA grantee, with new funding just announced last week, Voices Inside offers weekly playwriting and performance classes to a core group of 12-15 Northpoint inmates, which Henson refers to as the program's "writing circle." Participants write ten-minute plays, complete with draft readings, the usual parade of revisions, and performances for each other. At the end of August, the best of the inmate-authored pieces are performed for the rest of Northpoint, with all acting done by inmates and a few guest artists from Pioneer. A professional performance by Pioneer actors is also staged at Northpoint each summer.

"If you are bringing an art experience to someone where creativity was not appreciated and [has lived a] hard-lived life, you feel like you are almost a missionary of art," said Henson. "You feel good if you're able to allow them to understand that creativity and art can be a positive influence."

The positive influence applies to both the individual and societal level. Although $52 billion is spent annually on the nation's prison system, very little is invested in rehabilitation or support services when prisoners are released. But studies have shown that recidivism rates are vastly reduced for prisoners who participate in creative programs, offering out-of-the-box solutions for how to prevent repeat crimes and reduce the overpopulation crisis in prisons. The recidivism rate for the Shakespeare Behind Bars program, for example, is purportedly 5.8 percent, compared to a national average of 60 percent.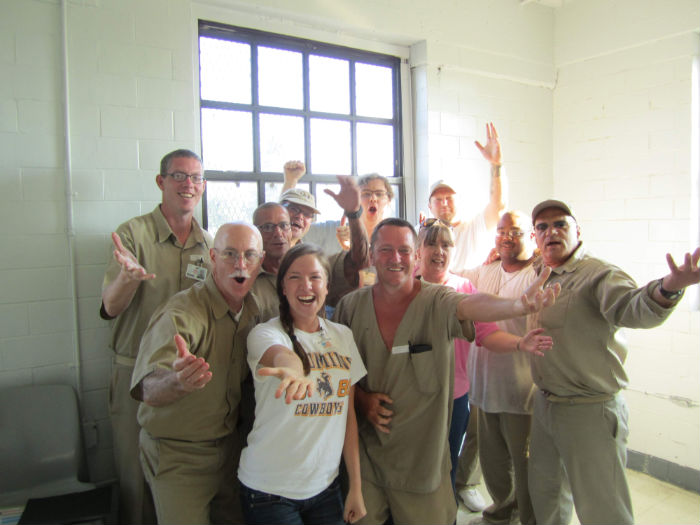 The reasons for this are manifold. Voices Inside, said Henson, "gives [inmates] a chance to communicate who they are through writing, through talking about their plays. It gives them communication skills that will serve them well when they get out." There is also the discipline needed to write and revise, the teamwork required to put on a show, and the surge of self-esteem when you receive a standing ovation from your peers. These skills, Henson hopes, will "stop them from getting into negative habits when they do get out," and prevent them from re-offending.

Of course, changes are apparent on the page as well. Since many of the writer's circle participate for multiple years—a few have been involved since the program's inception—Henson has had the opportunity to watch them evolve as writers.

"In the very first months of the program, I think they were trying to write polite plays to not offend us," he said. "We really encourage work that's almost therapeutic in nature, where you write about what you know, you write about the human experience. A lot of them were raised in environments that were not country clubs." Given that prisoners have ample free time, Henson said, "they're prone to think more deeply and introspectively," which has helped develop deeper, more meaningful work.

The work has developed into a high enough level that it is actively taken beyond Northpoint walls, helping alter social and self-perception of prisoners. Inmate-authored plays are staged in New York through a sister program called Voices Inside/Out, and every autumn, the Actors Theatre of Louisville presents a reading series of the best work produced by Voices Inside. The program also teaches authors how to prep manuscripts and submit their work to playwriting competitions, further inculcating the idea in inmates that they possess true creative talent. Last year, Voices Inside participant Derek Trumbo won first place for drama in the PEN American Center's Prison Writing Competition, for his piece Conviction.

"Programs like this try to tell an inmate that they are a human being," said Henson. "They are not a summation of the one mistake that got them there."

Click here for more on our latest round of grantmaking, which included $74 million for U.S. nonprofits.