The Importance of Taking Children to Museums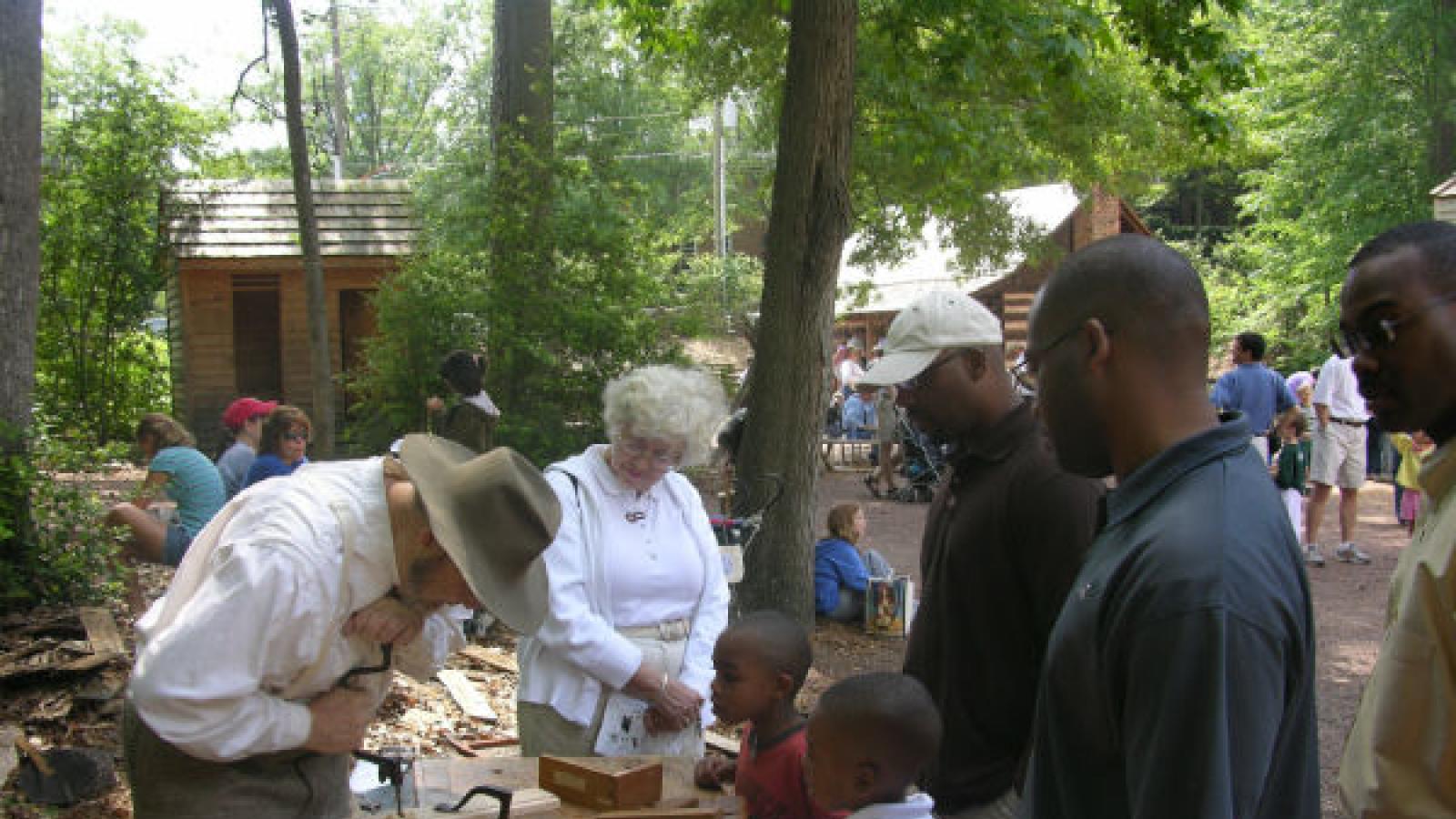 There's
no shortage
of research
indicating the benefits of museum visits for children. They can provide memorable, immersive learning experiences, provoke imagination, introduce unknown worlds and subject matter, and offer unique environments for quality time with family. Curious to hear more from people in the field, we asked educators from
Blue Star Museums
around the country to tell us why they think it's important to take children to museums. Here's what they had to say:
"Museums offer a dynamic opportunity to expose children to experiences and explore new things in a rich and educational environment. Through interactive exhibits and hands-on play, children have the ability to take ownership of their own learning and develop and explore their own curiosities. This unique exposure provides the foundation for creativity, critical thinking, and connection to the world around them." 
—
Sara Choi, Education Program Manager, Zimmer Children's Museum
"Art gives us an experience like nothing else can, a chance to connect, understand, and explore perceptions, feelings, and innovative thoughts. Museums provide a space for reflection, experimentation, inspiration, creativity, enjoyment and allow for authentic learning experiences and play. Bringing children to the museum reveals children and adults as being equally active in learning, putting them on equal standing as they create a shared understanding. It's a democratic process." 
—
Jamee Yung, Education Coordinator, 
Weisman Art Museum

"Families come to the Vermont History Museum to get a glimpse of different times and places, helping the children gain a broad understanding of the past. When parents and grandparents bring children to the museum, they spend family time together, sharing conversations about favorite objects, family stories, and historic events. Lifelong learning begins at a young age and museums are a great place to spark an interest in history, art, and science." —Victoria Hughes, Education Coordinator, Vermont Historical Society

"Many of our guests are novice adult visitors who are nervous about bringing children to museums. They express concern that the children will ask questions they can't answer. We always encourage them to look at it as a shared intergenerational learning experience in which they grow together. Simply asking a child what piece he or she likes best in a particular gallery and then explore it together, talking about what the child likes, what the adult likes, what they each think is going on in the work if it is narrative or how the work makes them feel if it is more abstract. This can evoke discussions of memories (for instance, a landscape that reminds an adult of a lake visited in childhood) or of dreams (a child saying that he or she would like to be as strong and big as a figure depicted in a sculpture) and can lead to a very natural free-flowing dialogue that often gets missed in the day-to-day busy-ness of life. This is particularly valuable I think for our Blue Star families—those cherishing last moments before deployment, those reconnecting after a long time apart, and those newly blended as family scenarios change. Use the art as a way to talk, open up, explore, and learn from each other, and from there you will grow and your comfort in the museum will grow too." —Adera Causey, Curator of Education, Hunter Museum of American Art

"Bringing children to museums opens their eyes to different ideas and perspectives that are relevant to their lives. This kind of exposure can help develop higher critical and creative thinking skills, which are integral to future success. At the Virginia Museum of Contemporary Art, all educational activities and resources are designed to encourage discussion, transforming galleries into laboratories of ideas." —Rebecca Davidson, Manager of School and Educator Programs, Virgina Museum of Contemporary Art

"As the mother to an almost four-year-old boy and a museum professional, I believe that early exposure to museums fosters curiosity in children. Our first visit to a museum was when my son was only six weeks old, and over the past few years we have visited science centers, natural history museums, traditional history museums, art museums, botanical gardens, and of course children's museums. His curiosity about the world around him, and the people and things that make up our world is in large part due to these visits exploring museums and their exhibits. I have always believed that early exposure to museums creates lifelong museum visitors and now I have the proof." —Kate Whitman, Vice President of Public Programs, Atlanta History Center

"Museums like the New Britain Museum of American Art strive to make art and programs accessible in hopes of sharing their resources in an enriching and welcoming environment. It is proven that children of all ages regularly exposed to museums are provided with a strong foundation for intellectual growth and development, making museums the perfect place for children to explore, inquire, and see new things." —Linda Mare, Director of Education, New Britain Museum of American Art

"It is so important to introduce children to museums because museums open up a world of imagination and exploration. It is even more important to introduce children to museums at a young age because our youth is our future and museums broaden our knowledge of the world." —Jennifer Peters, Director of Exhibits and Education, Muncie Children's Museum

Like this post? Read tips from museum educators on how to maximize your child's experience at an art museum.