Looking Forward: Theater edition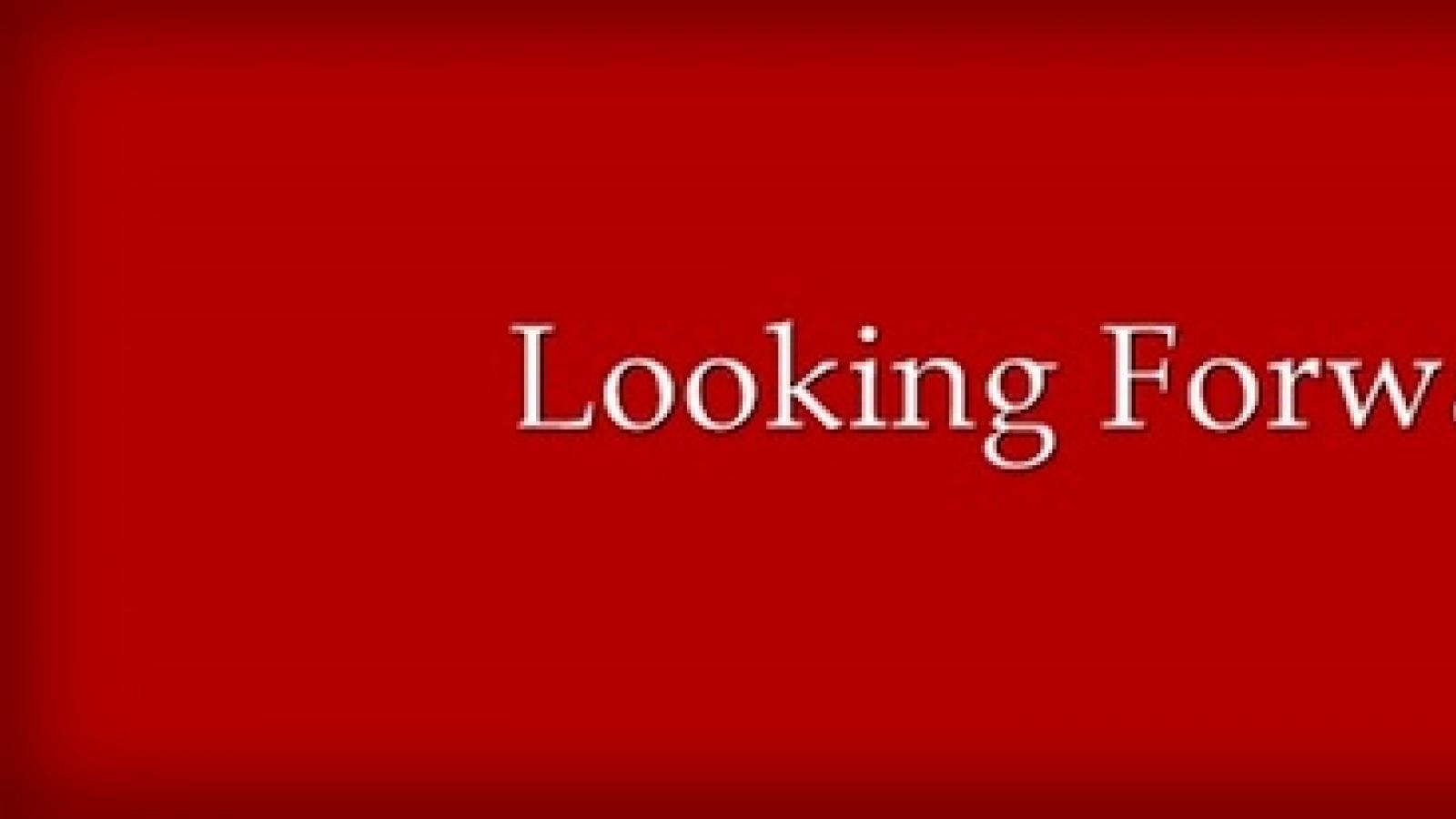 For our second installment of Looking Forward we asked playwright and Theater Communications Group blogger Jacqueline Lawton to respond to the question: 
Where are you seeing opportunities for growth/unexplored challenges/gaps to be filled in your arts discipline? Given her commitment to diversity and inclusion, Lawton asked if she could invite other women who "
are all colleagues and friends, artists, administrators, and leaders working in the American Theatre" to also respond to our question. From administrators to bloggers to playwrights to dramaturgs, we are excited to share the diverse points of view of this cross-section of women working today in theater across the U.S. We'd also like to hear your own response to the question, and we encourage you to leave a comment at the bottom of the post.
Jacqueline Lawton, playwright, blogger
Photo by Jason Hornick
In order to achieve diversity, inclusion, and equity in the American theater, we must identify who is missing from our stages, audiences, and leadership positions. From there, we must work to create space for these stories, artists, leaders, and communities. Here are ways that this can happen:
More university theater department should partner with professional women playwrights to foster new plays, grow the canon, and introduce a wider range of leading women roles to the American theater. The Big Ten Theatre Consortium is doing this. I hope it spreads far and wide.
As theater artists, the greatest obligation we have is to tell the stories of our communities, especially those who are marginalized and to speak truth to power. I'd like to task our large classical theater companies with commissioning playwrights of color to adapt the classics for audiences today. This way, these new plays will one day be the classics that theaters and historians 400 years from now will produce and study in classrooms across the nation.
In addition to internships and fellowships that offer stipends, we need to foster and formalize more mentorship opportunities. We especially need veteran theater leaders of color to mentor early career theater artists of color. Outside of my amazing and generous professors, there was no one to connect with when I graduated from my MFA program in 2003. Each and every day, I'm making sure this isn't the case for those coming after me. 
Erin Quill, actor and blogger
Photo courtesy of Ms. Quill
‪Where is the line between honoring theatrical tradition and stubbornly holding on to the "right" to ignore ways to make your show less offensive? Wherever that line is, the way it is drawn is with respect. Respect for the subject matter, respect for those characters who "live" within the work, and respect for audiences who did not know, perhaps, that they were purchasing a ticket for an evening of insensitivity. When one takes great works of theater, and turns away from the original intent of the authors toward bigotry, an opportunity is lost.‬
‪ ‬
‪Though history has ways of repeating itself, theatrical history is not an excuse to create caricatures of minorities. The wonderful thing about the theater is that artists often lead the way in changing how people think about new concepts--and as artists, we need to respect the journey of tradition, but acknowledge the flaws that can hold us back from the future.‬
‪ ‬
‪Diversity is not a burden carried on the back of theatrical tradition, weighing it down. Diversity in theater is the life raft to help it survive the current that would pull it under--the current being, of course, rising costs, smaller audiences, aging audiences, and the constant undermining of our performing unions, which makes it almost impossible for there to be anything resembling a "working" actor in the future. Diversity is the opportunity; we of the theater should find hope in that.‬
Mary Kathryn Nagle, playwright
Photo courtesy of Ms. Nagle
It is exciting to see so many Native women entering the field at levels and in places where we have never been invited to sit down at the table or even join the conversation. I know that the work and art that will come out of these new collaborations and opportunities to showcase Native women's work in theater will result in exciting new theater that American audiences have never seen before--and need to see!
I think the greatest challenge for Native women artists entering this arena is how we share our stories in what has traditionally been a non-Native, male-dominated space without sacrificing our identity and voice. I think the unexplored challenge for non-Native artists working for Natives will be to work to support Native voices and stories without culturally appropriating them for their own purposes.  
We need theaters to actually produce plays by Native women playwrights!  
Madeline Sayet, director, writer, actor, and educator
Photo courtesy of Ms. Sayet
We need a home for Native theater in New York City. We need a partnership with a theater or institution that will enable Native theater to be presented to a wide audience on a regular basis, instead of scraping together the funds for one showcase code production a year. We need an Equity house presenting Native theater in New York and a move toward the requirement of casting Native actors in Native roles when they are available. Native artists deserve to be represented onstage and compensated fully for their work. It's time to abolish red-face and begin a strong training system for Native artists to move into the future. 
Aditi Brennan Kapil, playwright
Photo courtesy of Ms. Kapil
Our theater ecology remains selective and elitist in what it considers mainstream programming.
The mainstream belongs to everyone, not a select few with the rest of society relegated to niche storytelling intended to educate and inform but not to swim in the deeper waters of ART. This results in our mainstream theater growing progressively less entertaining and relevant. TV and film are not killing theater, if anything they continue to feed our addiction to stories. Bad theater is killing theater. If you bore me, I will not come back.
This man-made ecological imbalance isn't easy to correct, but it's necessary for the health and well-being of the art form. Consider that what we call the mainstream today is maybe just a tributary. Funders, please consider this also, and stop adding to the bizarre imbalance of over-funding a single tributary, and ignoring the river. 
And then consider the possibilities of a healthy, living, organically established mainstream theater. Providing the essential service of keeping our society in constant dialogue with itself, moving us steadily forward in the conversation that makes up the evolution of human thought and compassion.
And maybe once we're accomplishing this great work (river, tributaries, and all), we won't be faced with the question "why is theater necessary?" quite so often. Because it is. It is absolutely necessary.
Claudia Alick, associate producer community, Oregon Shakespeare Festival
Photo courtesy of Ms. Alick
Artists outside institutions do not have the support of large regional theaters and so create new innovative models in order to develop their work. They lack financial support and so these models are more efficient and frugal. There is a great opportunity for large institutions to learn from these smart, hungry artists who are working with limitations but without boundaries. 
There are large audiences who attend and invest in live entertainment. Audiences not coming to theater--yet. In order to attract these new audiences we will have to stop making theater for 30 years ago and make theater for tomorrow. Inclusive programming  opens us up to the opportunity to tell different stories and to different ways of telling them. 
Connectivity is allowing people to collaborate across distances and across time. A composer can sample music from the past, design on the West Coast for a lyricist on the East Coast. An artist can make multimedia art using a cell phone and home computer. A writer can research obscure topics from home. Unprecedented access means opportunity for all artists to collaborate exponentially. 
Ilana Brownstein, Dramatur, 

Company One Theatre & Playwrights' Commons
Photo courtesy of Ms. Brownstein
I think a lot about the next generation of artists, and our responsibilities to them. Many of the problematic structures in the American theater--producerial, contextual, and the stories we do or don't tell on our stages--will be up-ended when enough of our working artists and administrators begin to take personal risks to dismantle them. How do we support the idealism of the rising generation and help them marry their ideals to action? How can we shine the light on the aesthetic and political risks of our early career artists as a model for those who are older, and need to borrow bravery? What can I do as a mentor to live my own values not just when it's convenient, but when it's dangerous? The advent of social media, especially Twitter, has made it possible for the young, the disenfranchised, the marginalized, and those beyond the urban centers to have influence on the social responsibilities of our field. It's our job as mid- and late-career theatermakers to help our emerging artists and administrators take the risks necessary to propel change.
Torange Yeghiazarian, founding artistic director, Golden Thread Productions
Photo by Navid G. Maghami
Today, the United States is the most culturally diverse nation on earth. Made up of immigrants from numerous countries, we speak many languages and practice many religions. Yet the U.S. is surprisingly insular when it comes to art and culture. We must increase the presence of American artists at international festivals and facilitate the presentation of artists from other countries here at home. We must also facilitate artistic exchange among various culturally specific communities within the U.S.
Hyphenated Americans are the natural ambassadors to other countries. Many of us speak the language of the country(ies) of our ancestors and are eager to connect to our roots. We have an opportunity through culturally specific arts organizations to build organic relationships across borders. Not to cut out the larger "white" institutions but to deliberately empower community-based artists who are organically invested in reaching to artists abroad. For example, Golden Thread Productions is focused on the Middle East. We work locally in San Francisco, have national partnerships, and work with an international network of Middle Eastern artists around the globe. This happens organically with little funding. A national strategy supported by more funding would strengthen existing efforts and facilitate ongoing artistic exchange, which in return would elevate the U.S. artistic presence on the global stage.
Another worthwhile idea that can thrive through national strategy and funding is an initiative to promote partnerships among culturally specific organizations. For too long, hyphenated theater companies have worked as individual islands defining themselves in relation to the "white" experience and dramatic literature. What if... the NEA launches a Raisin in the Sun initiative? How would this iconic African-American experience be adapted across various communities in the nation? Philip Kan Gotanda has adapted his Japanese-American family play, The Wash, to a Jamaican-American family and is working on collaborating with Latino and Middle Eastern playwrights on adapting the same play to their community. We share the immigrant experience and have more in common than currently represented in our cultural output. 
Melissa Hillman, artistic director, Impact Theatre
Photo by Lisa Keating
We're still in the infancy of meeting the challenge of real casting diversity. I'd love to see more people of color, people of size, disabled people, and trans* people on our stages. For example, we need to step away from the idea that "woman" means thin, white, cisgendered, and able-bodied, while anything apart from that requires an adjective ("large woman," "disabled woman," "Asian woman," or "transwoman"), as if only the thin, able-bodied, cisgendered, and white can contain the universal idea of "woman." Thin, able-bodied, cisgendered, and white is a very specific positionality populated by a minority of people in this country. It's not even close to universal--in fact, it's incredibly privileged. We need to step away from equating "normal" with "privileged" on our stages. It does two things at once: It disrupts notions of what "privilege" looks like when we populate our stories with truly diverse types of people, and it sends the message to nonconforming actors that there's a place for them in professional theater. I see an opportunity here to start imagining characters more diversely--not just race, but size, gender, ability--hat will strengthen both our storytelling and our industry.
Rehana Lew Mizra, playwright
Photo courtesy of Ms. Mizra
Multi-racials are one of the fastest growing demographics in the United States and yet theater often represents a singular (and sometimes anthropological) representation of cultural identity. As such, there is an opportunity to make a greater impact with multicultural plays that reflect the global world we live in today. While everyone celebrates the idea of producing plays "that look like our subway cars," there is no acknowledgement of the fact that to do so, we must overcome the trickle-down effect of a "bias blind spot" (a blind spot where people are so assured about their objectivity that they fail to correct for bias). Theater decision-makers have assumptions about a shared perspective. Oftentimes, when a play goes outside of the expected perspective, the play is unconsciously dismissed for the lack of connection it brings to its reader; other times, tired archetypes are recycled again and again because of the understanding that comes in their familiarity, furthering the rift between theaters and underrepresented communities. In working harder to tell the stories that would otherwise go unheard, the theater is poised to make a deeper connection and unite communities.
Amparo Garcia Crow, performer, director, writer
Photo courtesy of Ms. Crow
As a Mexican-American/Texan theater artist, the opportunities for growth require that I continually create work that captures the diversity and complexities of my culture while presenting the most universal human stories possible so that audiences in mainstream venues can enthusiastically include them in their seasons. The unexplored challenges have to do with transcending the narrow, stereotypical representations about border culture in popular media by humanizing hotbed issues like immigration, for example, which requires an appreciation for the Americas' treasure house of history and traditions that remain obscure and therefore misunderstood. The gaps to be filled in my arts discipline are in recruiting, developing, and supporting artistic voices of color so that they can enlighten, educate, and entertain all types of mainstream audiences.
Julie Felise Dubiner, associate director, American Revolutions, the United States History Cycle, Oregon Shakespeare Festival
Photo by Jenny Graham
There are so many opportunities for growth! Always. One place I'd love to see thoughtful commitment to is the relationships between small, mid-sized, and large theaters. There is so much to be gained by strengthening these relationships. In the short term, developing or producing work together gives the opportunity for sharing the resources of large theaters, and taking advantage of the flexibility of smaller theaters. In the long term, a healthy theater ecology is vital to give multiple artists multiple opportunities and safe places to work .
A hard thing to talk about is how we as artists can support each other better. To have each other's backs better. And to believe that we can and should listen to each other better, that everyone's feelings are valid, and to be the good collaborators we are trained to be, that we desire to be. There is so much good work being done in theaters right now, and so many good people. We as a country are surfacing so much pain right now, so much pain is being wonderfully and loudly articulated, so much of it is being heard by dominant cultures and the patriarchy. It--we--cannot be ignored. But, it is tremendously difficult to figure out where art fits in with that--do we soothe or do we provoke? Is there such a thing as provoking responsibly? Should there be?
I double down on [Jacqueline Lawton's] call for mentors. We are a bit adrift right now. Or I am. It would be helpful and encouraging to not just hear about the good old days, but to have someone to help me, share wisdom with me, on how to climb up to stand on the shoulders of giants. Or knock the giants down.
Jules Odendahl-James, artist-scholar, research director, Ladies of the Triangle Theatre, VP, Southeast Region, Literary Managers and Dramaturgs of the Americas
Photo courtesy of Ms. Odendahl-James
I see our opportunities for growth as directly related to our unexplored challenges and the gaps to be filled. While certain forms of theater endure (road-tested musical theater, Shakespeare, canonical and conventional dramas and comedies), traditional audience bases are shrinking and funding models are becoming stagnant. At the same time, women artists and artists of color are speaking more publicly about diversity, or the lack thereof, in all sectors of production. These artists, armed with hard data that substantiate anecdotal evidence, are drawing important connections among the absence of certain stories, bodies, and perspectives, the need for changes in the ways plays are created and produced, and the desire to engage and expand theater-going audiences. Since social media and digital tools offer speed, economy, and breadth to connect theater makers both with each other and with wide communities of support, we have new opportunities to seize the means of production and audience building with our own hands rather than waiting for larger institutions to guide change.
Simultaneously, collectives of artists are reconsidering the notion of "community theater" with an eye toward identifying the many facets of theater practice--dialogic communication, creative problem-solving, taking another's perspective--that are civically bound. Many of these liberal arts-trained and teaching practitioners are building work in cities and towns that vary widely in demographics and economics. They are listening as invested citizen artists and shifting some of the impulses to perform for and with each other out of the theater building and into the city square.
In this emerging American theater/performance circuit, the budgets for artists, companies, and performances need expansion and sustenance. But it's equally important to broaden and feed the imaginations of training programs, artistic institutions, and funding partners. The vitality and strength of our future depends on the answer to this question: Are we bold and brave enough to work on multiple transformative levels at once to create the worlds we want behind the scenes as much as we commit to bringing them to life on-stage?
Anne Garcia-Romero, playwright and assistant professor in the Department of Film, Television, and Theatre at the University of Notre Dame 
Paths can provide opportunities to navigate uncharted terrain. Maria Irene Fornes, Obie-award winning playwright, describes a play as a series of paths, "Paths are the characters and the path is the play, too." Contemporary U.S. Latina/o playwrights generate a remarkable array of culturally and aesthetically complex journeys through their characters and their plays. These diverse theatrical works merit greater exposure at every level across our country. From intimate 50-seat theaters to regional theaters to commercial theaters, our nation's audiences must gain greater access to discover and traverse these multi-layered theatrical paths that reflect the rich diversity in 21st-century U.S. Latina/o theater.
Seema Sueko, associate artistic director, The Pasadena Playhouse
Photo by Crissy Pascual
An unexplored challenge and potential growth opportunity, I believe, is the study of the neurobiology of acting and theater-going. It's not unusual to hear people in the theater say "theater builds empathy." Many of us have anecdotal evidence of this, but we lack the actual hard scientific proof. We live in such a polarized nation. With the current initiatives for brain mapping, I am interested in the opportunity to study the neuroscience of theater. If we can find hard scientific evidence of the positive impact theater has on human development and building empathy, I believe this would add a powerful tool in our advocacy toolkit for the American theater field. Here's a link to
a short talk on this topic
.