Art Talk with cartoonist Whit Taylor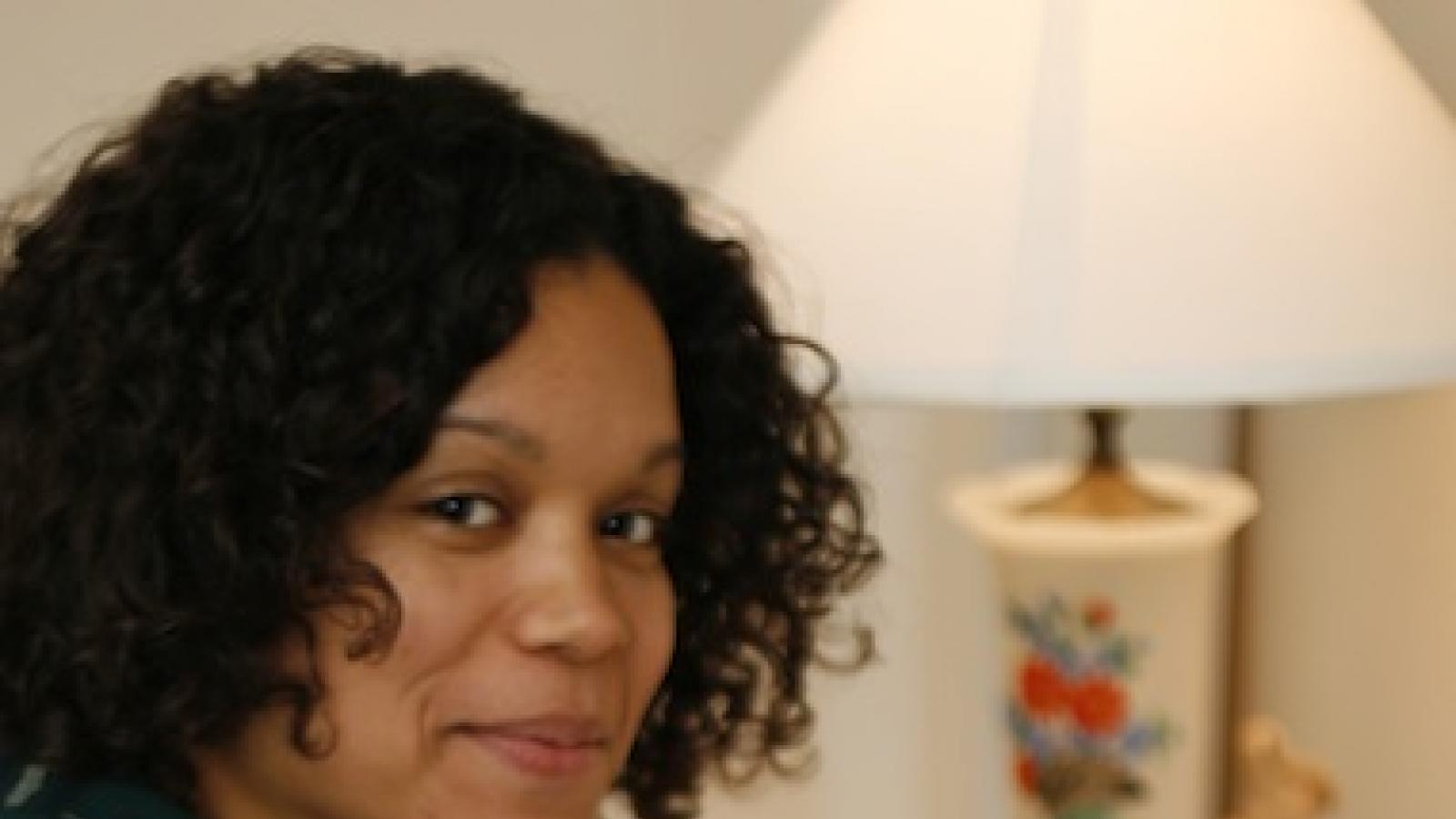 "I think… that you have to strike a balance between being dissatisfied with your work and being proud of it. If you tip either way too much it's counterproductive." – Whit Taylor


If you think comics are only about superheroes or the residents of Riverdale, think again. In recent years, there's been an explosion of cartoonists working in memoir, autobiography, and other nonfiction modes, such as Gene Luen Yang and Josh Neufeld. Cartoonist Whit Taylor is a rising star in the comics world, with deceptively simple work that captures the everyday, the extraordinary, and everything in between. Trained as a filmmaker, Taylor is particularly adept at capturing the nuance and texture of conversation. She is also fearless when it comes to exploring issues of race and gender, a focus all the more gutsy in the (still) predominantly male-dominated industry. As Taylor noted when we spoke with her, "I like artists who are willing to go to places that are a little bit uncomfortable in examining themselves and their relationships." In her own words, here's Whit Taylor on falling in love with comics, the cartoonists she admires, and her thoughts on failure.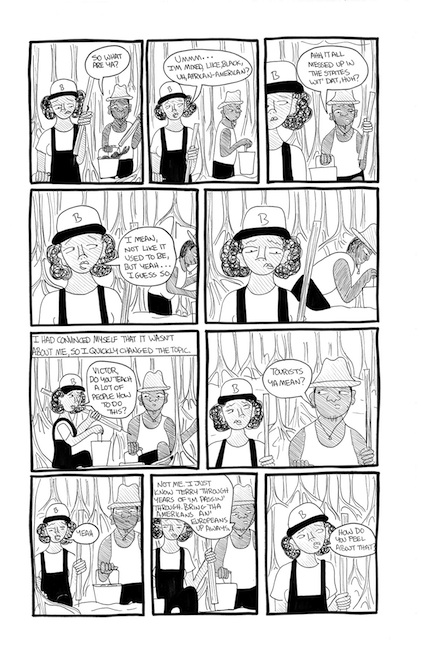 I've been drawing since I was a kid. I stared making picture books when I was in first or second grade. I had trouble reading as a kid and my mom thought that a possible solution would be to get me to start reading comics. She took me into a comic book store when I was in second grade, after which I started reading Archie and Marvel comics. Shortly after, I started drawing them, mostly for myself and my brother. When I got to college, I discovered independent and small press comics and realized that cartoonists were actually writing about their own lives and experiences. I hadn't known that things like that existed. After graduating from Brown University, I moved to Los Angeles and started making Xeroxed minicomics. which I learned how to do by reading instructions on cartoonist Jessica Abel's Artbabe website. So I started doing that and going to small press and indie comic book shows and then it grew from there.

Comics have always really resonated with me, but I can't fully articulate why. Just like how someone could be attracted to film or any other expressive medium, I think that for some people [comics] just make sense and I'm particularly happy that that the language of comics is becoming more visible, diverse, accessible, and popular in our culture right now.

Making comics is its own medium, and I think that historically it hasn't been taken as seriously as other art forms because of the misconception that the cartoonist is half writer and half artist but not in command of either in any depth. I don't agree with that. Given that it's a unique art form, it requires a unique set of skills including but not limited to draftsmanship, which I think includes technical considerations as well as personal "style" but also, storytelling ability, which is not just the ability to write, but also to use composition and pacing to move a story forward and affect a specific mood or emotional response.

One of the first indie cartoonists I got into was Jeffery Brown. In the early 2000s he did a series of books about his romantic relationships which are informally referred to as the "Relationship Trilogy." Other indie cartoonists I read early on were Craig Thompson, Peter Bagge, Alex Robinson, Daniel Clowes, and my all time favorite Osamu Tezuka. I currently read all sorts of indie comics and consume as much as I can, because I think it is a good practice for any cartoonist. Right now I'm obsessed with Lynda Barry. Another cartoonist that I really like right now is Gabrielle Bell. She has done a lot of stuff online as well as books like Truth is Fragmentary, The Voyeurs, and July Diary.

I like artists who are willing to go to places that are a little bit uncomfortable in examining themselves and their relationships. MariNaomi is another cartoonist whose work really resonates with me. She recently created a graphic novel called Dragon's Breath and Other True Stories, which is a fantastic memoir composed of short stories from her childhood through her adulthood. I love classically beautiful art, but I also like "simple" drawing styles. Maybe a better word is "spare" because in all of these cases their stylistic choices are intentional and effective in how they pare with the narrative.

In college, I wanted to be a filmmaker, specifically a documentarian. I took classes, made short films, worked at a video store, and watched tons of movies. I believe that screenwriting has had a major influence on my approach to creating comics, especially as I write a traditional script for almost every comic I make before loosely thumbnailing it.

In my work, I explore issues of identity frequently. Being a black woman, issues of race and gender are things that I find myself coming back to because they have and continue to shape who I am and how I perceive the world. In my earlier autobiographical strips, I think I was more concerned with random daily occurrences, thoughts, or interactions. In other words, they read more like diary comics, which I would say is a sub-genre within the genre of autobiographical comics. I still come back to making diary comics once in a while, probably because I really like writing conversations. A well done diary comic can relay something significant in the insignificance of day-to-day happenings. I think that's why I've continued to do autobiographical comics, even as I transition into more fictional work. I like the challenge of trying to make the specific and personal more universal.

I think that if you want to grow in any field or improve at anything, failure is a part of the process. You can't expect to have success without some failure. When you are in the arts and you are trying to be commercially viable in some sense, you have to have a certain level of determination and braveness and possibly self-delusion to put yourself out there for scrutiny and consumption. You have to self-promote and part of that is accepting that some people will like your work and some people won't like your work and to not really get too swept up into either of those and to not see yourself as a failure if, for instance, something that you're really excited about isn't received in the way you wanted it to. I didn't go to art school so, for me, I have stumbled in some ways that I think other creators who learned those things initially might not have, but I don't necessarily regret that. I've committed myself to be a lifelong learner about how to be a better cartoonist and, also how to operate in the comics industry. I think, lastly that you have to strike a balance between being dissatisfied with your work and being proud of it. If you tip either way too much it's counterproductive.