Communities Reinvent Themselves with the Help of the Arts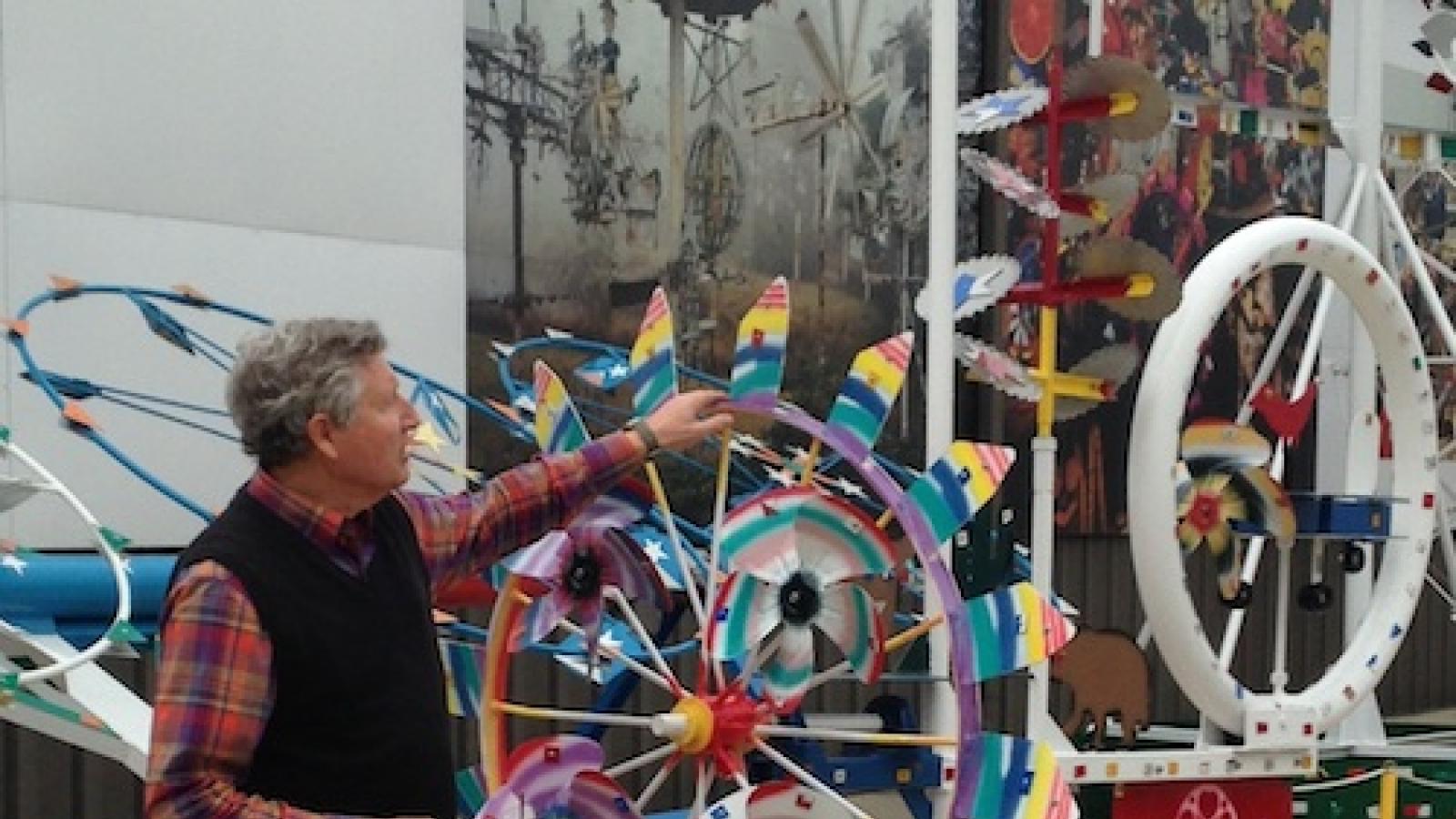 I just returned from a powerful gathering of innovative leaders and doers in Rocky Mount, North Carolina. For three days in March, more than fifty participants from arts and cultural organizations, federal/state/local government agencies, and rural economic development organizations gathered for
Art + Leadership: Powering Rural Economies
conference. Hosted by the City of Rocky Mount, nonprofit organization Art-Force, and the Imperial Art Centre, the conference brought together an incredibly diverse group of participants to exchange models and explore new approaches for arts and culture to drive community and economic revitalization in rural America.
As a
Strong Cities Strong Communities
(SC2) designee, Rocky Mount was uniquely positioned to convene these national, regional, and local leaders. The city and region provided a backdrop rich in cultural heritage and arts assets; including the Imperial Art Centre, a premier cultural facility occupying the former industrial site of the Imperial Tobacco Company. SC2 leadership facilitated connections between the city and the event organizer. From there, local Rocky Mount leaders ran with the idea to host the event. Participants at the conference included everyone from a community development specialist from Federal Bank of St. Louis to the director of North Carolina Arts Council to a community projects coordinator from the Greenville, North Carolina Police Departmen to a manager from the Opa-locka, Florida Community Development Corporation. What united this varied group was their shared interest in ways that the arts, designers, and creative thinkers profoundly impact the health of communities across the country.
Rural America is undergoing a profound economic restructuring, and many small towns have turned to their cultural and arts assets as sources of new economic development and a hook for retaining and recruiting young talent. Regional site visits to Wilson and Kinston, North Carolina, provided ideas and inspiration for arts revitalization strategies. With support from private foundations, the North Carolina Arts Council and the National Endowment for the Arts, the City of Wilson is developing a landmark park and conservation apprenticeship program to restore and display the work of internationally renowned vernacular artist, Vollis Simpson. When complete, Wilson's Whirligig Park will feature more than 29 kinetic sculptures and its development has already sparked commercial and residential investment in the adjacent historic district.  Simultaneously, the conservation effort has included a work force development strategy to train local residents in metal fabrication, engineering, and mechanics. In Kinston, participants toured the African American Music Trail, a cultural destination for both visitors and local residents, which serves to build civic pride and to connect several rural towns of North Carolina; highlighting events, museums, and local music makers steeped in the rich music tradition including funk, jazz, rhythm and blues, gospel, and church.
Mayor David W. Combs of Rocky Mount opened the conference with a declaration of the arts' important impact on the local economy and quality of life for residents. He is not alone. Mayors of cities and towns across the country have turned to the arts and creative placemaking for a fresh approach to community development. The NEA's recent resource,
Exploring Our Town
, documents more than 70 of these creative placemaking projects--including Whirligig Park--realized through robust partnerships between local government, nonprofits, business organizations, and community groups.
In the words of conference keynote speaker and thought leader, Jeremy Nowak, "The arts and art making are not the dessert, but are a key part of the meal." In other words, arts and culture are key contributors to a community's well-being, along with adequate transportation infrastructure, affordable housing, and economic opportunity. The economic impact of the arts has been well documented, with arts and cultural production accounting for $638 billion or 4 percent of GDP. However, the cumulative contributions of creative thinkers, artists as civic entrepreneurs, and the broader cultural community far exceed these economic calculations to include social impacts as the
Federal Reserve Bank of San Francisco recently documented
. From conversations in Rocky Mount, it is evident that arts and cultural strategies hold great promise for American communities to reinvent themselves and imagine a stronger, more resilient future.