The Quilts of Gee's Bend: A Slideshow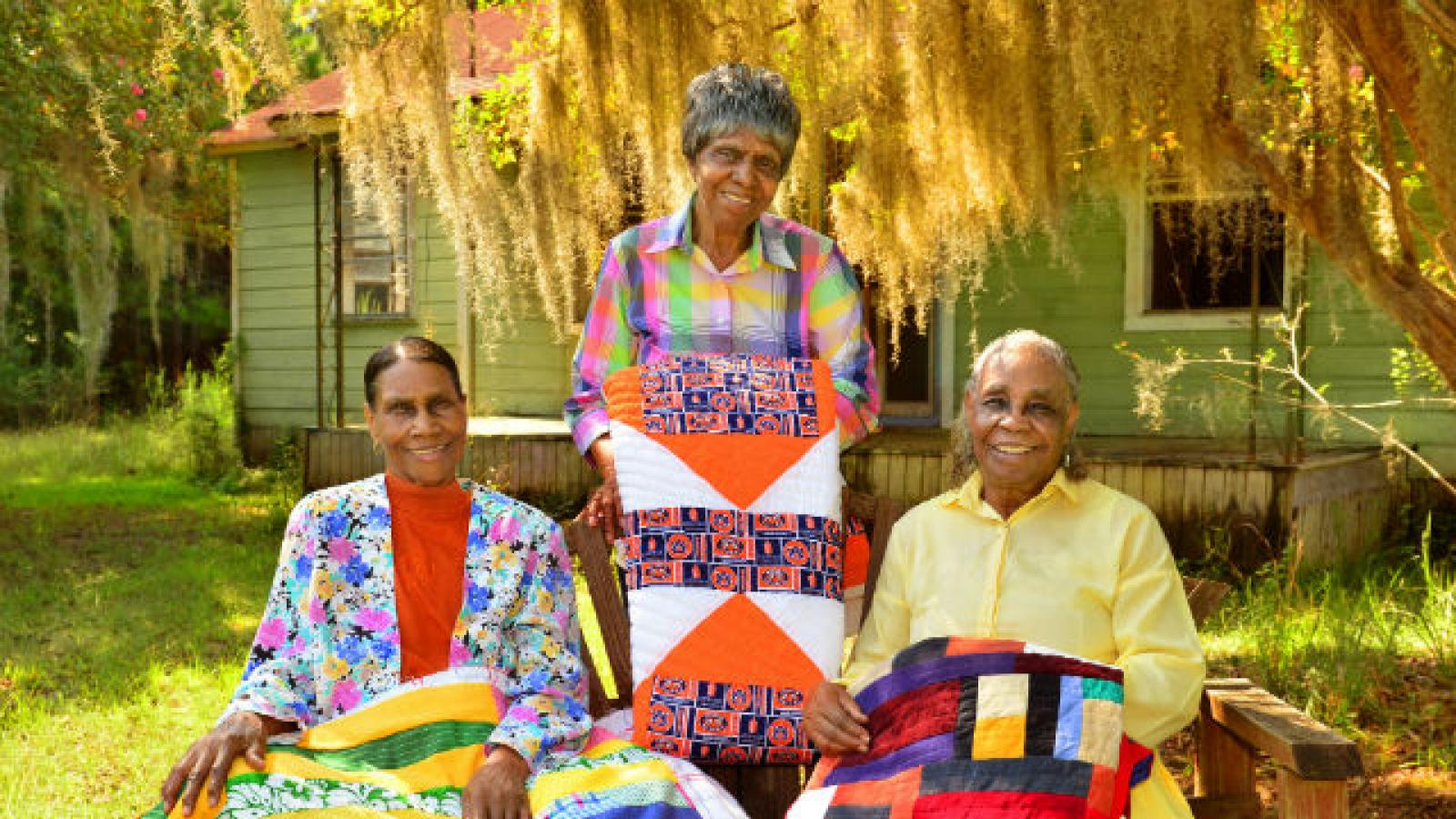 When enslaved women from the rural, isolated community of Boykin, Alabama—better known as Gee's Bend—began quilting in the 19th century, it arose from a physical need for warmth rather than a quest to reinvent an art form. Yet by piecing together scraps of fabric and clothing, they were creating abstract designs that had never before been expressed on quilts.

These patterns and piecing styles were passed down over generations, surviving slavery, the antebellum South, and Jim Crow. During the Civil Rights movement in 1966, the Freedom Quilting Bee was established as a way for African-American women from Gee's Bend and nearby Rehoboth to gain economic independence. The Bee cooperative began to sell quilts throughout the U.S., gaining recognition for the free-form, seemingly improvisational designs that had long been the hallmark of local quilt design. As awareness grew, so did acclaim, and the quilts entered the lexicon of homegrown American art.

Since then, quilts from Gee's Bend have been exhibited at the Museum of Fine Arts, Houston, the Philadelphia Museum of Art, the Whitney Museum of American Art, and others. In 2006, the U.S. Postal Service even issued ten commemorative stamps featuring images of Gee's Bend quilts.

Now, this distinctly American tradition is receiving yet another honor. This year, three of the most respected Gee's Bend quilters have been awarded 2015 NEA National Heritage Fellowships: Mary Lee Bendolph, Loretta Pettway, and Lucy Mingo, all of whom claim a long quilting lineage. Artists, educators, and memory keepers, these women ensure their art form will continue to be celebrated by future generations. You can read more about them here, and make sure to tune in on Friday evening for our NEA National Heritage Fellowships Concert. As a special concert sneak peek, whet your appetite with these gorgeous images of quilts crafted by Bendolph, Pettway, and Mingo.