Toni Morrison, on How "Beloved" Came to Be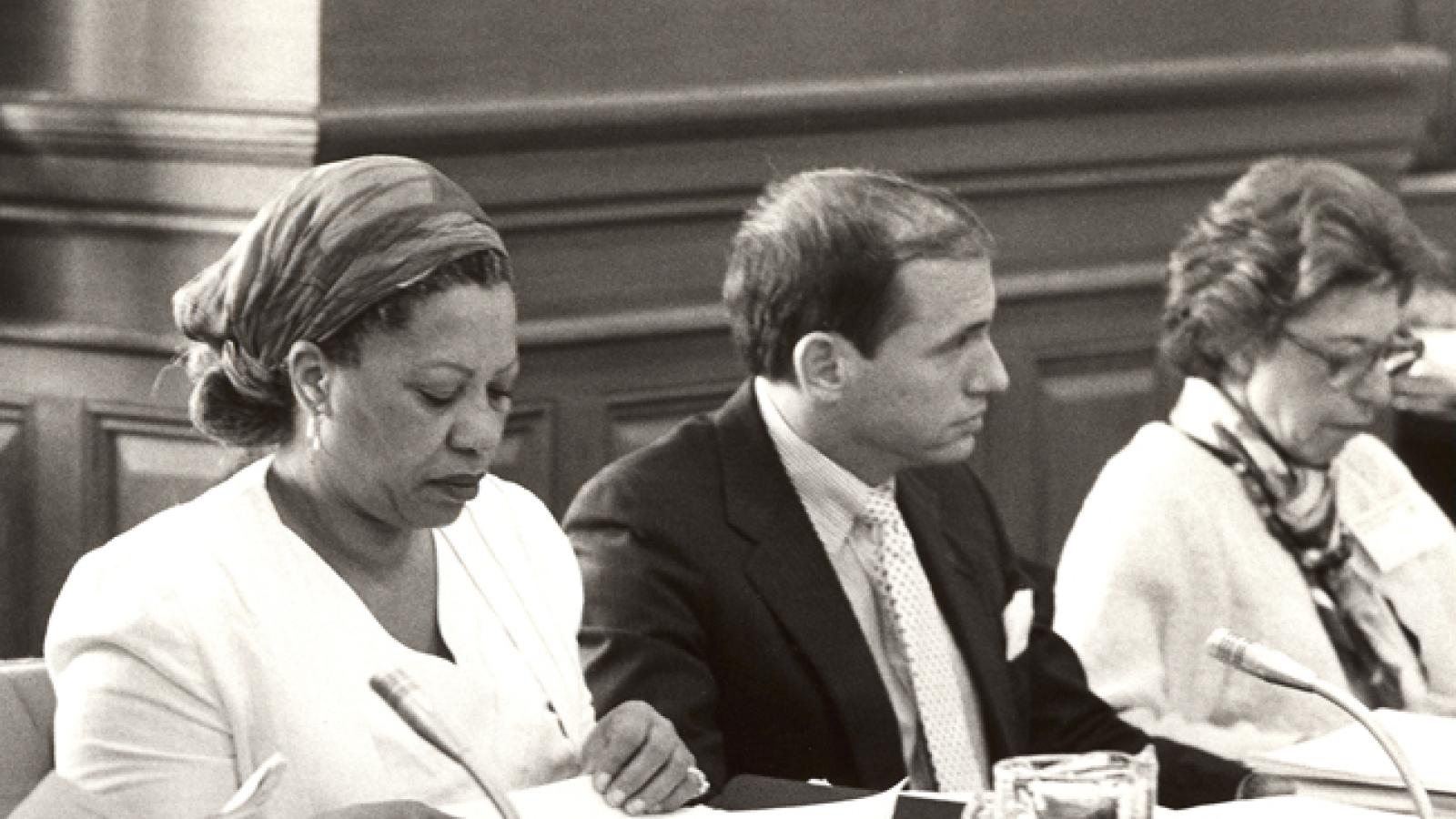 Later this week, we'll be releasing our latest issue of NEA Arts, which will focus on the concept of creative failure. We asked artists, art critics, and creative entrepreneurs about their definition of failure, and whether stumbles—either real or imagined—had ever proved beneficial to their work. One of our interview subjects was Nobel Prize-winning author Toni Morrison, whose miles-long list of awards would suggest she knows as much about failure as Einstein did about stupidity. That is to say: not much. And yet, Morrison's views on her own triumphs and shortcomings were eye-opening, and shone a light on the inner workings of her creative genius.


As you wait for the magazine, we wanted to share this unpublished excerpt, where we strayed from the topic of failure to discuss how her Pulitzer Prize-winning novel Beloved (1987) bloomed into shape. The book revolves around an escaped slave named Sethe, who kills her infant daughter, Beloved, to spare her capture by Sethe's former masters. Below, Morrison shares an epiphany she had about Sethe's actions that changed the course of the novel.
"Sometimes you hear things or see things or write things, and you don't know where they came from but they're very important and they don't disappear. The writing is discovery of what that really means. I wasn't at all sure in Beloved that I would have a character called Beloved. I said at the beginning [of the book] the house was full of poison or venom, but I thought that was just the haunting. But the big question, it turned out, was who was in the position to judge what [Sethe] had done. Who could say that her efforts to kill her children under those particular circumstances were wrong? They couldn't decide; even the courts couldn't. Some people wanted her returned to the plantation because she was property. Other people, the abolitionist in particular, wanted her tried for murder, and that would suggest that she was a mother responsible for her child. The slave system says she wasn't, that her child was just another piece of goods. I couldn't decide, and nobody else seemed able. I thought the only person who was legitimate, who could decide whether [the killing] was a good thing or not, was the dead girl. But I was about a third into the book before that realization came. So I had to make a living ghost called Beloved who then would react mournfully, desperately, lovingly, or furiously, as a baby would if you killed it and it had something to say about it."