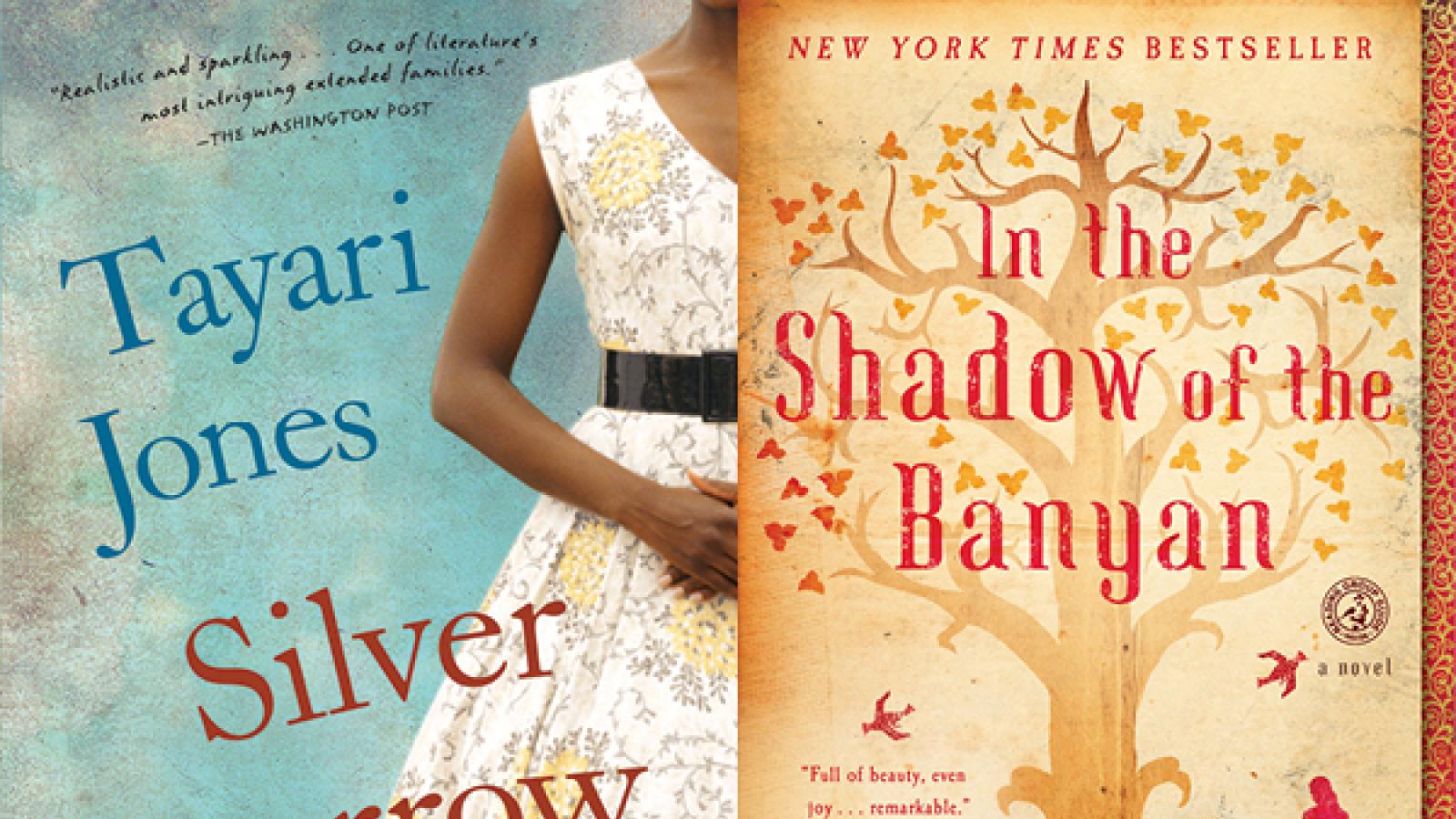 Why do we read? Why do we look forward to the first page of a new novel or sigh contentedly while we unfold the Sunday paper to our favorite section? What is it about the ritual act of reading that satisfies us? Of course, there is great pleasure to be found in good storytelling and lingering over well-crafted lines, but perhaps one of the most important reasons we read is to be drawn outside ourselves into a narrative that differs largely from our own. When this happens we savor the experience, and we may even talk with others about it, encouraging them to pick up the book and continue the conversation with a different audience.                           

This type of conversation is exactly what the NEA's Big Read grant program aims to foster. Big Read programing gathers communities around a single book, including readers and non-readers alike, and offers participants a range of events from traditional book group discussions to art exhibits, film screenings, cook-offs, festivals, and even themed gym classes. Through the Big Read, individuals come together as a community to celebrate reading and enjoy a common conversation. 

For the 2016-17 Big Read grant cycle, we've added two new titles that not only enrich the range of voices and stories represented in our current Big Read library, but also offer a multitude of programming opportunities. Set in 1980s Atlanta, Tayari Jones's Silver Sparrow charts the complex life of James Witherspoon, a man with two families—one public, one secret. James' daughters, Bunny Chaurisse Witherspoon and Dana Lynn Yarboro, lead very different lives, and while Bunny is unaware of her father's second family, Dana knows about the secret. When Dana becomes curious about her sister, James' deception is threatened and Dana's loyalty questioned. Although James is the root of this tension, the real focus of Silver Sparrow is the strength and determination of its female characters, who fight to sustain their families and protect themselves within the context of contemporary bigamy.

The second title to join our list is Vaddey Ratner's In the Shadow of the Banyan, a harrowing account of one family's struggle to survive under the Khmer Rouge during the late 1970s in Cambodia. Ratner herself lived through the occupation and endured four years of forced labor and starvation before she escaped along with her mother. In the Shadow of the Banyan is narrated by Raami, who—like Ratner—was just a child when the Khmer Rouge soldiers marched into Phnom Penh and forced her family to flee their home. What followed that first "resettlement" was the systematic killing of an estimated two million Cambodians as the Khmer Rouge sought to erase cultural memory and create a single-minded country of farm laborers. Raami clings to her individuality through repeating the poetry and legends her father taught her, and amidst all the chaos and senseless murder, her voice rings clear—full of hope, resilience, and wonder.

Both Silver Sparrow and In the Shadow of the Banyan encourage communities to showcase diverse, female voices and highlight new storylines. Each novel has the power to capture readers' heads as well as their hearts, challenging them to think more broadly about themselves, their neighbors, and their world. In September, President Obama spoke with Big Read author, Marilynne Robinson. During their conversation he said this about books and reading, "When I think about how I understand my role as citizen...the most important stuff I've learned I think I've learned from novels." By drawing communities together and asking them to consider a powerful story such as Silver Sparrow or In the Shadow of the Banyan, the Big Read invites participants to see themselves in unfamiliar narratives, voice their opinions, expand their perspective, and ultimately, embrace their role as citizens.  

Visit neabigread.org to learn more about becoming a Big Read community and to find out where Big Read activities are taking place near you.