Art Talk with Poet and 2016 Poetry Out Loud Host Elizabeth Acevedo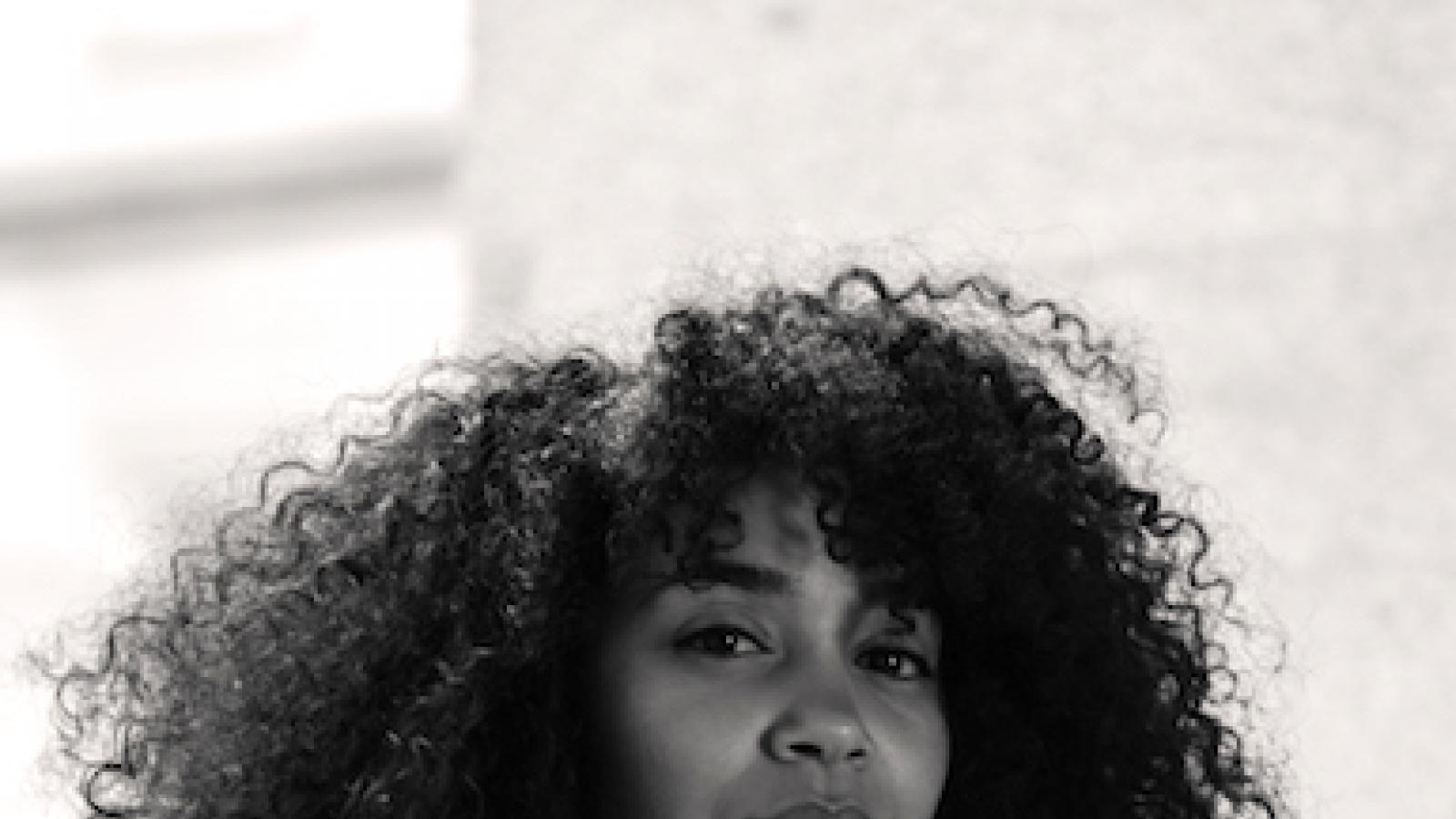 "Lean into fear. Write the hard poem." -- Elizabeth Acevedo 


Elizabeth Acevedo--writer, performer, educator, and this year's host for the Poetry Out Loud National Finals--is a National Slam Champion, holds an MFA in creative writing, and has a new book, Blessed Fuit and Other Origin Myths, due out in the fall. In other words, the native New Yorker knows a thing or two about poetry. Did we mention Acevedo has also given several TED talks, featured on BET, and had her poetry videos featured by PBS, Latina Magazine, and Upworthy? We spoke with Acevedo via e-mail about what makes poetry unique as an art form, the most important thing she can teach her students, and why she's excited to join us for Poetry Out Loud. 

NEA: What's your origin story as an artist?

ELIZABETH ACEVEDO: I'm not sure I can pinpoint it, really. I was raised by storytellers, and bolero and hip-hop, and the city sounds fused with my mother's memories of Dominican campos. My origin is somewhere in that mixture of genres and language. As far back as I can remember I was making up rhymes and singing. When I was twelve I decided I wasn't a good singer and so I wanted to be a rapper and that morphed into performed poetry and now I am a writer in all the forms that title encompasses.

NEA: To borrow a term from the nonprofit world, what's your mission statement as an artist?

ACEVEDO: What a great question! I'm always writing myself affirmations, so I imagine if I compiled those they would provide some kind of mission statement. For me it's this: Write the stories you've always wanted to read. Allow yourself to be the main character of your narrative. Become both the window and the mirror for those who read your work. Lean into fear. Write the hard poem. 

NEA: Why poetry? What can it or does it do that no other art form does?

ACEVEDO: I've always loved that a poem can be carried in the body. That unlike a novel, or a song that might require musical accompaniment, reciting a poem needs nothing but a willing voice. Not even a microphone, or clapping, or a melody. It can travel with you, it resides in you.

NEA: People often talk about page poetry versus stage poetry. What's your take?

ACEVEDO: Ay. Page versus stage is the bane of my poetic existence. Seriously though, I think some poems sound really good out loud; they can be lifted off of the page. I think some poems are better read to oneself; they require the reader to pull it apart and grapple with the subtly. But they're all still poems. To say page versus stage is to put too much emphasis on the effect the poem has on the audience, not the quality of the writing or the craft of the piece. I keep wondering if when Shakespeare was writing, if there were critics going, "Oh, this sonnet? No. It must be monologue. It's more of a stage poem than a page poem." The poem is a poem, what happens with it after it's done, whether it's published or performed, whether it's weak or effective—these things don't make it less of a poem.  

NEA: What are you most looking forward to about hosting the Poetry Out Loud National Finals?

ACEVEDO: I love this competition! I'm always so amazed at how students are able to close read, and really find the nuances of work that's incredibly difficult to explicate. And then to find ways to manifest meaning through voice and body. I learn so much from watching the students and seeing the work they do with poems they haven't written. It's harder in many ways than [doing a]  Poetry Slam because it requires the student to embody work that didn't come from something they've experienced. What I look forward to most is when I know the poem, and a student recites it, and I learn something new. That their reading allows me to hear or see or understand the language in a way I hadn't before—that's the goal of poetry, right? That you can return and it's become something new entirely. 

NEA: What do you see as the value of encouraging young people to memorize and recite work by other poets, as opposed to (or in addition to) creating their own work?

ACEVEDO: When I was in graduate school professors would always encourage us to copy poems by our favorite poets. To get into the language, into their line breaks, into the singularity of their writing. We were always encouraged to imitate; to place ourselves in a style different than our own. I think there is a lot of value in those exercises. In having to wrestle with language you haven't created and still make meaning. It teaches you about your own writing, and even if you aren't a writer, it shows you the kind of work that rings true for you.

NEA: You're an arts educator as well as an artist. What's the most important thing you want your students to learn? Conversely, what's the most important thing you've learned as an artist?

ACEVEDO: The answer for both of these questions is the same: singularity. The greatest thing I learned was from the poet Vievee Frances at the Callaloo Writer's Workshop. She was the first professor I've worked with who really pushed the idea of being completely singular. Others had mentioned it, but not using that term, and not with the same passion Vievee did. It really changed how I wrote. We tell students to be unique, to share their voice, but then we give them specific rubrics and expectations that make them think a poem can only be one thing. So I try to remember myself, and remind my students, that there are specific experiences, and constraints, and intersectional dynamics that make us particular kinds of beings with particular access to certain kinds of language—our craft, our metaphors, the stories we choose to tell, should reflect that singularity.

NEA: The arts matter because...?

They teach us empathy. They remind us of beauty. They enrich the routinized. This last week I read Saeed Jones' poetry collection Prelude to Bruise, Jesmyn Ward's memoir The Mean We Reaped and the romance novel Taking the Heat by Victoria Dahl. (I fly a lot which means I have a lot of reading time!) They were very, very different books. Yet, each one caused me to react physically to the work. I cringed, I wept openly, I laughed out loud. And when I was done, I was so thankful. So thankful another's work could cause me to feel so deeply, and understand a story not my own. That is what the arts do. They remind us of our shared humanity.   

NEA: What do you wish I had asked you? How would you answer?

ACEVEDO: What's next, Liz? Shameless plug! My poetry collection Beastgirl and Other Origin Myths will be published by Yes Yes Books in September 2016 and I'm currently working on the manuscript for a Young Adult verse novel (!). And I will be visiting over 50 colleges and universities next year while on my poetry tour. Many interesting projects on the way.

Join us for the Poetry Out Loud National Semifinals and Finals May 3-4, 2016. You can join us live in Washington, DC at George Washington University's Lisner Auditorium, or watch online at arts.gov. Visit our News Room for more information.