Art Talk with Zackary Drucker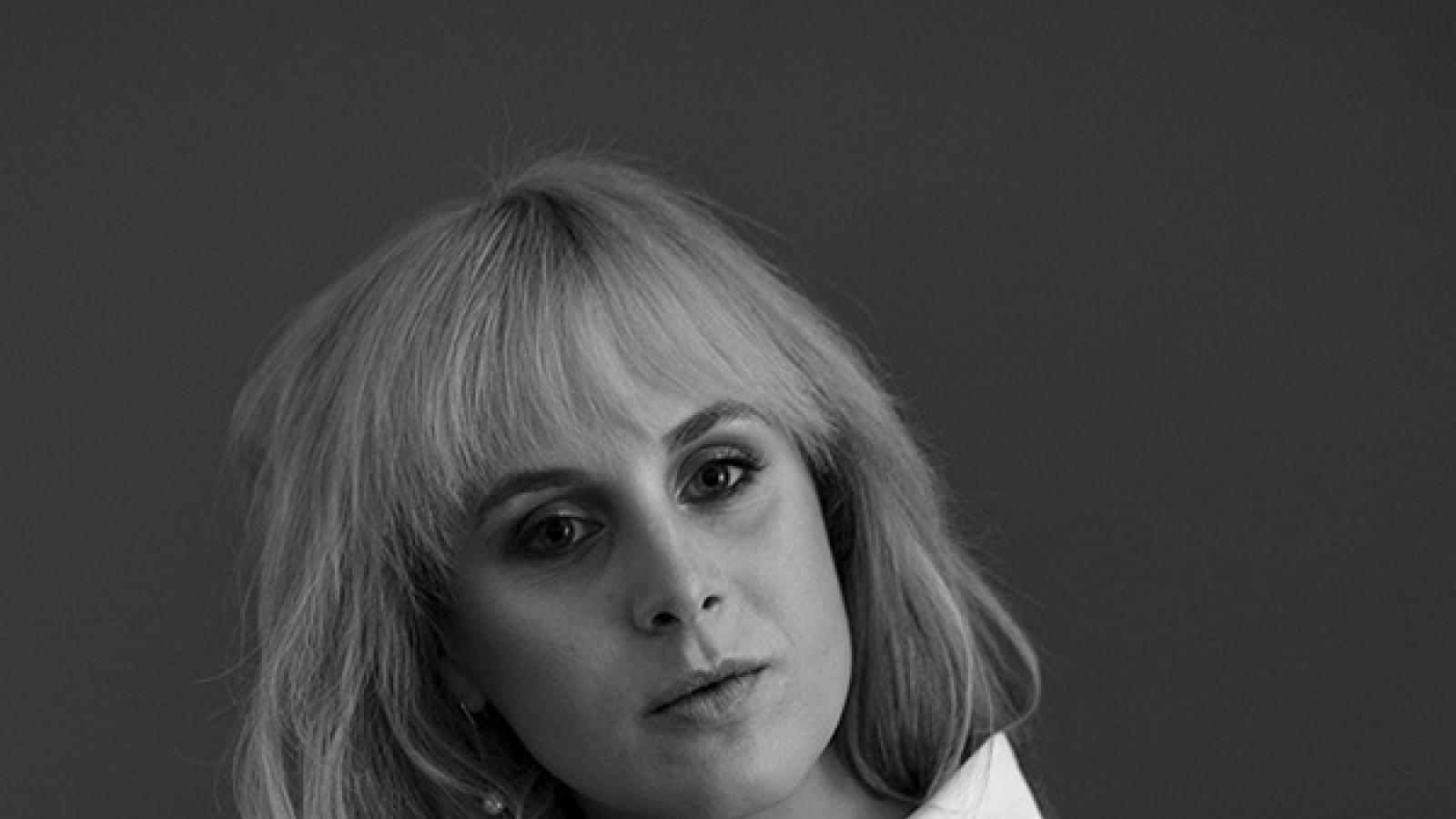 When she was younger, filmmaker, photographer, and performance artist Zackary Drucker promised herself that she "would never be bored as an adult." As a result, neither are her audiences. Through her work, Drucker confronts gender norms, sexuality, the body, and her own experience as a trans woman, challenging viewers to reconsider their attitudes about each. Her work ranges from highly personal photographs of moments with her partner, to chilling incantations of LGBT slurs juxtaposed against the tranquility of an autumn landscape. At the age of 30, she has already been shown at the Whitney Biennial 2014, the Art Gallery of Ontario, the Museum of Contemporary Art, San Diego, and the San Francisco Museum of Modern Art, among others. Drucker also serves as a co-producer for the hit Amazon series Transparent, which has been a leading factor in pushing transgender awareness into mainstream consciousness. We recently spoke with Drucker about her artistic practice, and learned more about what makes her tick.

NEA: You've been practicing art since you were a kid. What role has art served throughout your life, as you've grown and evolved?

ZACKARY DRUCKER: Art is a survival strategy for any ostracized people. I think that it's always created an outlet of expression when a culture outside of a person is not supporting their voice, or not creating representations of people like them. It was really a kind of survival strategy at a young age for me to see myself differently, and to see myself outside the constraints of my physical reality.

NEA: How has your art practice evolved as you've grown?

DRUCKER: I made a commitment to myself when I was young that I would never be bored as an adult. My art practice has always paralleled that strategy of trying new things, always changing, always moving forward. As is true of any artist, the available resources one has are always changing, whether that's expanding or restricting. But I have been so fortunate to live in Los Angeles at a time when we've begun to see a crossover of trans people into mainstream and pop culture. As an art practitioner, I think I've found myself in the right place at the right time to participate and be a part of that. So though I've existed primarily in art realms, I've now, in my 30s, found a new audience for which to make art.

NEA: As you mentioned, this is obviously a huge moment for the trans community. Could you talk about how art—and your art specifically—has contributed to this conversation?

DRUCKER: There are so many people contributing to this conversation who inspire me to put myself out there. It's that feeling of solidarity that brings us out, I think. I've always felt super confident because I come from a supportive family, and that's a privilege lots of trans people haven't had. I grew up with this message that I could be whoever I wanted to be, and the sky was the limit in terms of what I could achieve. A lot of that is a self-monologue—the sheer tenacity and believing and seeing outside of Syracuse, New York, where I grew up.

I didn't think I would live to see this incredible moment of trans people taking our place at the table. You're talking about a current moment, so I think we won't really know what this all means until we are further down the line. I certainly feel like I'm a part of something big, and I try not to think too much about my own contribution because I think it can stall your ability to just do. I'm not a particularly extroverted person, so I try not to evaluate too much what my own movements look like from the outside. I just feel fortunate to be working. That's always been my goal.

NEA: You're a producer on Transparent which in my opinion, has been a critical force in giving the trans community a voice and visibility in mainstream culture. What has it been like to work on the show?

DRUCKER: Transparent is really unique. Jill Soloway, the creator of the show, had a unique strategy for creating a show and bringing on collaborators in an artistic and creative tradition. There is a lot of sharing that happens in the creative process, and the production process. It's really this incredible queer utopia, and anybody who comes onto our set feels that in an acute way. I don't think it's ever been done in any job environment let alone in Hollywood. So one of the things we're proudest of is our affirmative action and getting as many trans folks in our community as possible on Transparent, in front of the camera and behind the camera. I've learned so many things working on Transparent that I would not have gotten as a visual performance artist. I'm really excited about all of the possibilities those skills might manifest.

NEA: You work in a huge array of medium: television, photography, video, performance. Can talk about your creative process and whether it changes according to the medium?

DRUCKER: The consistent things are writing and photography; most of what I do grows out of that. I think writing is sometimes the unseen piece that's underneath the videos and films that are created, but they're both a tangible reflection of what's happening inside.

I think oftentimes the concept tells you what the medium is. I have always considered myself mediocre at everything which I think has been really useful because I work very hard at anything, everything that I decide to invest in. I've never been cocky about working in a certain medium. I feel like I go into it counting on hard work and a lot of learning.

NEA: Where do you look for inspiration?

DRUCKER: The people around me. I'm inspired by humanity. It's such a noisy world; it's such a world fraught with distraction. As always, there are distractions that are not productive that don't amount to a creative exchange or process—I try to minimize that. I don't generally feel inspired by social media, even though I know there are artists who are, and who create work using social media as a platform or as a place for exchange. I think I'm a generation behind that, or ahead of that. So I value real human contact with people. I think that if I end up in a room with somebody it's for a reason. There is an exchange to be had, and there is something to learn, always.

NEA: Much of your work is highly personal. How does that affect your relationship with fans and critics? Does it make it more painful, intense, powerful?

DRUCKER: I think it's a struggle both as a trans person and as any kind of a public figure to not be defined by the world around you. I've learned that doubly at this point. I feel like I've had to create a protective bubble in a way, of not thinking too much about the audience. I think that an authentic and honest expression will reach certain people, and certain people might not be ready for that. I've been really lucky and really fortunate to have been this celebrated at a young age. I think that it's a convoluted time we're living in, fraught with irony and sarcasm and all these layers of removal. I think that sincerity and truth are moving in as a more powerful tool as we get farther and farther away from what makes us human.

NEA: A lot of your work deals with the trans community. Do you consider your art to be a form of social activism, or no?

DRUCKER: I consider them separate. I think they inform each other. It's funny because before this trans civil rights movement really started to coagulate, as an artist I always felt more excited by complicating meaning. I still do, but I think there are certain platforms that I use in intentional ways for the benefit of our community. So I think as an artist you have more leeway to represent yourself. When it comes to activists you're really naming and making visible a common denominator and searching for ways to communicate across borders and boundaries. You're finding ways to make meaning simplified, which is kind of the opposite of an art-making practice for me. So I see them as separate, but reinforcing each other.

NEA: You said that you promised yourself a long time ago you'd never be bored. As an artist, what excites you?

DRUCKER: As an artist in Los Angeles, I'm really excited by the new horizon of streaming content and how it's revolutionizing entertainment. I've always said as an artist, the more specific you are, the more universal it is. The fact that we are witnessing all of these very specific narratives and communities, it's humanizing and unifying us in a way that probably we won't see until years down the line. But that excites me.

I think in some ways the art world is experiencing its own identity crisis. I hope that artists will have an expanded role in the future and not necessarily be relegated to a marginal space, or a space with this inflated and unregulated economy. I know that artists have a lot to offer any variety of fields, and it's my hope is that in the future we will be considered assets to other industries for our ability to see through walls.