Congratulations to 2016 Poetry Out Loud National Champion Ahkei Togun!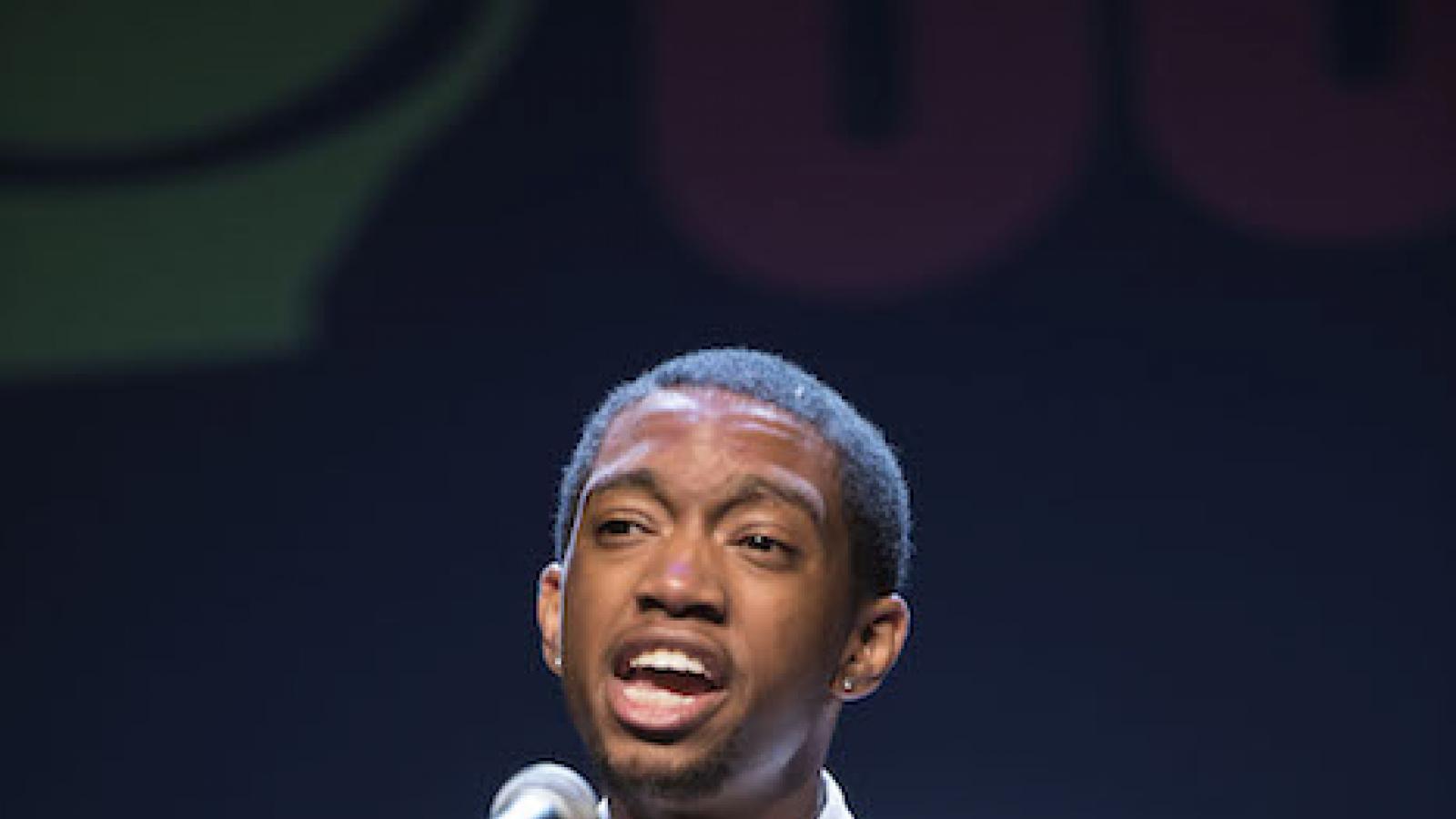 Congratulations to Virginia high school senior Ahkei Togun, the 2016 Poetry Out Loud National Champion! With confident recitations of poems by Henry Taylor, Cornelius Eady, and William Lisle Bowles, the Tallwood High School senior recited his way to a $20,000 award and major bragging rights among the approximately 317,000 student-competitors nationwide who participated in the program this year. (Second place went to Marta Palombo, a senior from Georgia, while sophomore Nicholas Amador of Hawaii came in third.) Togun, who has participated in Poetry Out Loud since his freshman year of high school, is headed to college in New York this fall where he will study acting.

Visit the blog later this month for our interview with the new champion. In the meantime, check out Togun's award-winning skills in action. Here's his recitation of "I'm a Fool to Love You" by Cornelius Eady. (Click here for the text of the poem.)



In honor of the NEA's 50th anniversary, this year the 53 state champions competing at the National Finals were offered another opportunity to showcase their creativity through an optional competition called Poetry Ourselves. The teens were encouraged to submit an original work of poetry in two categories--written poems or spoken word--both of which were judged by noted poet Patricia Smith. Rose Horowitz of Maine placed first in the written category, while second place went to Hunter Hazelton of Arizona. In the spoken category, top honors went to Maddie Lukomski of South Dakota, with Madison Heggins of Texas earning second place.

This is the 11th year that the National Endowment for the Arts and the Poetry Foundation have partnered with U.S. state arts agencies to support Poetry Out Loud, a contest that encourages the nation's youth to learn about great poetry through memorization and recitation. This program helps students master public speaking skills, build self-confidence, and learn about their literary heritage. Visit poetryoutloud.org to learn more about the program.