Creating Opportunities for Deaf Theater Artists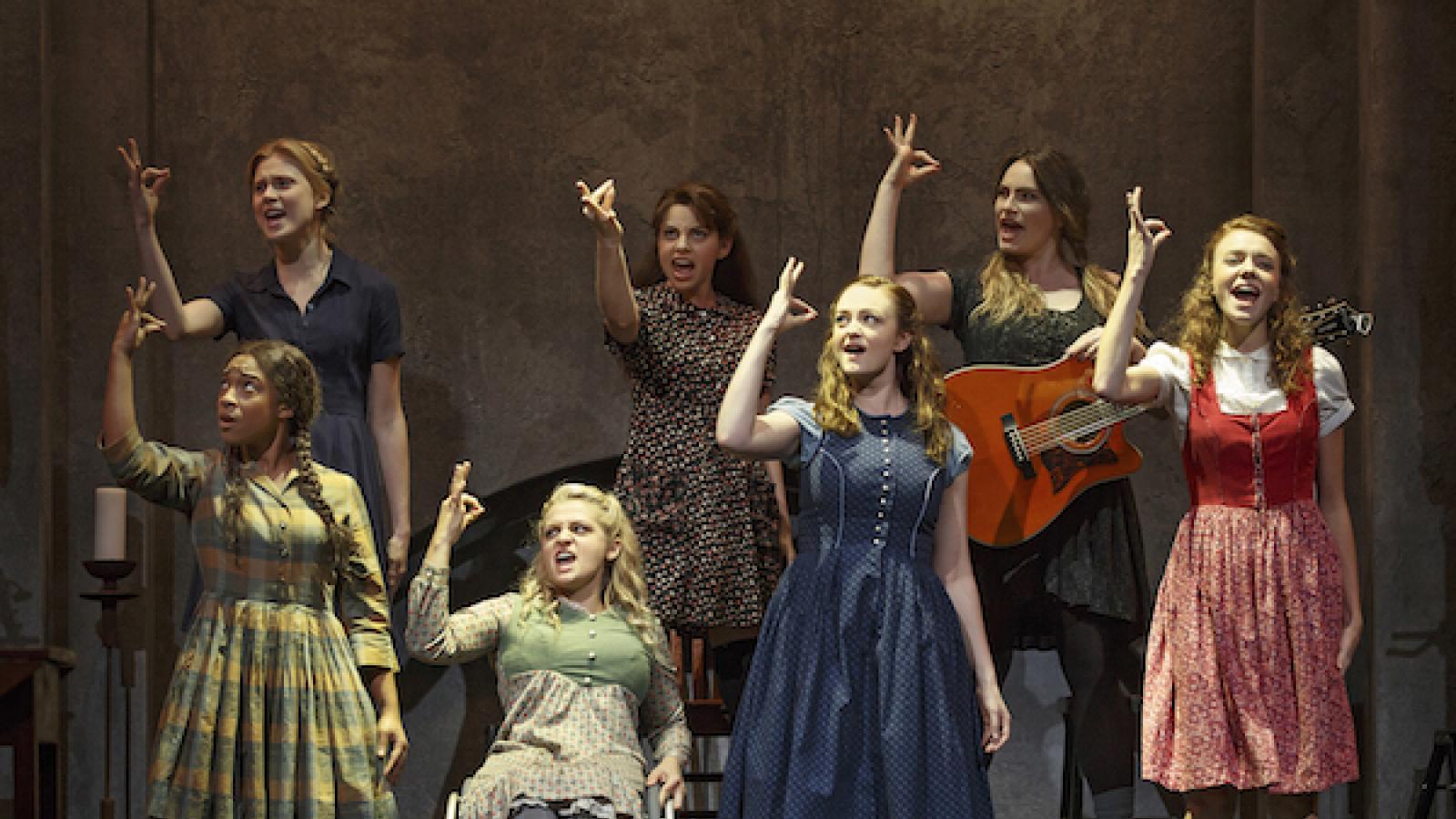 While 2015 marked the arrival of Deaf West Theater's revelatory production of Spring Awakening to Broadway, the celebration of the remarkable #deaftalent on stage couldn't help but remind us that the last time actors who are deaf appeared on Broadway was over ten years ago, with Deaf West's groundbreaking production of Big River. Opportunities for the incredible array of deaf theater artists across our country fall far short of the numbers that this talent pool can fill. Our desire to make sure this generation of talent has more opportunities to excel onstage and offstage led us to the idea of bringing together both artists who are deaf, and leaders in the field in the areas of producing, playwriting, and funding, to ask the question "How do we create more opportunities for deaf talent and what are the obstacles to a fully inclusive theater field?"

To organize our convening, we turned to a steering committee of three deaf artists: Tyrone Giordano, Michelle Banks, and DJ Kurs, as well as Julia Levy (executive director of the Roundabout Theater where Big River performed) and John Eisner (artistic director of the Lark Play Development Center). This group put together a wish list of invitees from the field, and designed the agenda for our conversation. Our hope for this roundtable is that it is the beginning of a discussion that will take root in theaters across the country, both in the commercial and non-profit sectors, that leads to more employment opportunities for theater artists who are deaf. 

On January 20 we will hold a roundtable discussion to help identify the barriers and pressing needs for the field and help identify the conditions for growth and possible next steps. The primary focus will be a discussion on the development and production of plays 1) written by deaf playwrights, 2) featuring themes focused on the lives of deaf individuals, and/or 3) that can expand meaningful employment opportunities for deaf artists (e.g., actors, designers, directors, sign masters). We hope to examine and better understand how to encourage the American theatre community to better advance these aims and to bring new plays to diverse audiences and ultimately engage a larger theater field that embraces the contributions from deaf artists at the highest levels on a consistent basis.

Following our roundtable, we have partnered with HowlRound to produce a report on the meeting, as well as a week of blog postings by the participants of the roundtable.

One topic that will be covered at the roundtable is the need for increased accommodations for both artists and audiences. According to the 2012 Survey of Public Participation in the Arts (SPPA), only 14.1 percent of people with disabilities attended a theater performance (musical or non-musical play), as opposed to 23.4 percent of people without disabilities. While there is no specific data on the reason for this gap in attendance, we can assume that the scarcity of sign language interpretation or open captioning is playing a role. Actress Marlee Matlin recently wrote, in a January 2016 open letter posted on Playbill.com on the day of her last performance in Spring Awakening:

If I wanted to see a Broadway show, I was told I'd have to wait for an open-captioned performance—oftentimes weeks or months away. And as for sign language interpreters, that option rarely exists at all. Suddenly, I imagined what it must be like for millions of Deaf and hard of hearing people like me who come to New York City and want to see a Broadway show but are told they'd have to make accommodations that hearing people do not…. The time has come, particularly in light of the success of Spring Awakening, to remove all barriers and include Deaf and hard of hearing audiences. Captioning and interpreters must be available upon request just as they are everywhere else. Anything less is not truly accessible. It's 2016, and the technology and means are out there to make it happen.


As we hold the roundtable we look forward to addressing both the challenges and the tremendous opportunities for increasing opportunities for deaf artists and ensuring that their stories are part of the landscape of American theater. We invite you to join the conversation on January 20 by following it on Twitter on @NEAarts.

The findings of our roundtable report can be found in our new publication, NEA Roundtable: Creating Opportunities for Deaf Theater Artists.