Meditations on Home: NEA Big Read edition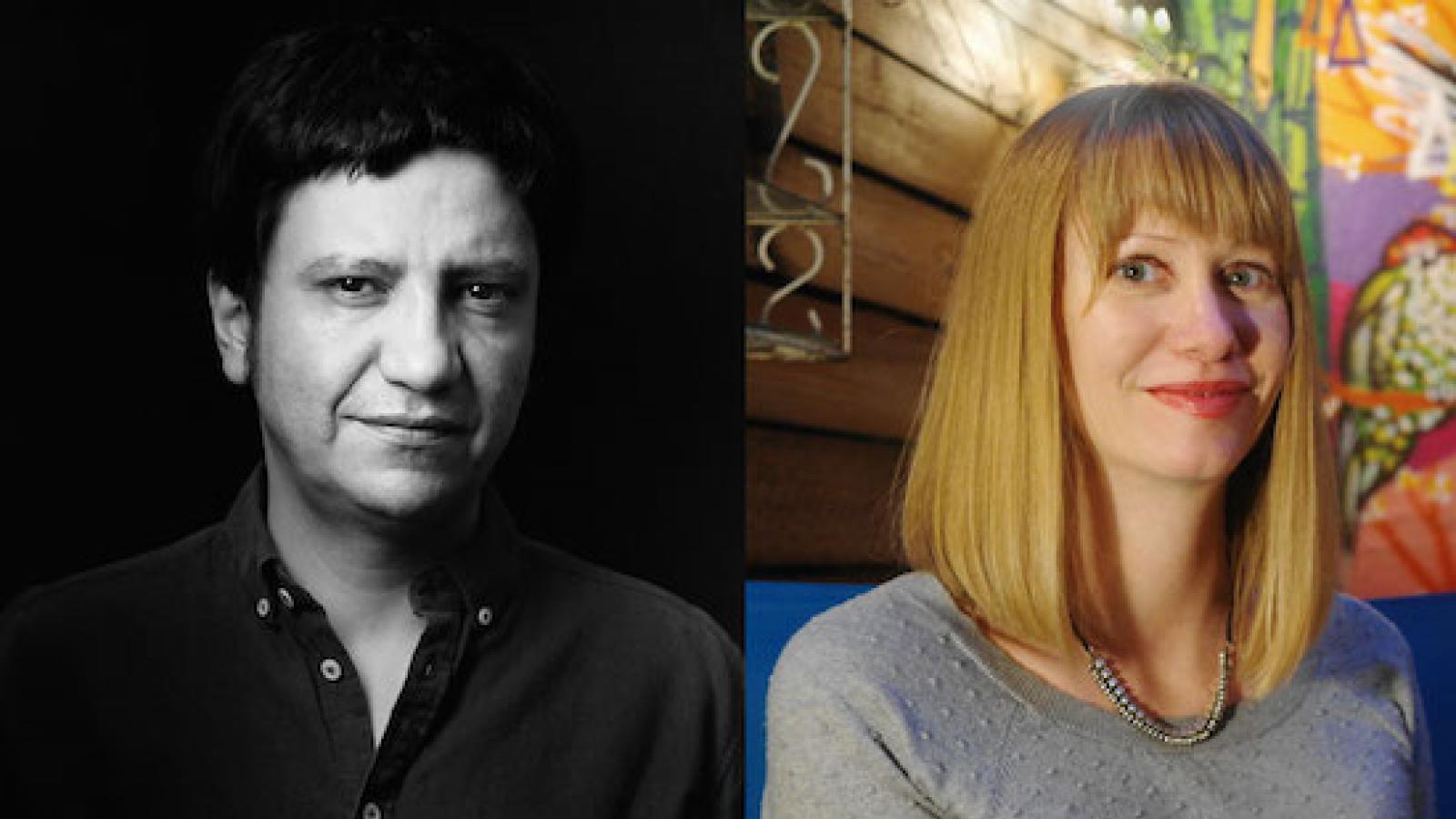 Are you going home for Thanksgiving? Some of us are preparing to join the hordes of travelers this holiday season, which got us thinking about Alejandro Zambra's novel, Ways of Going Home, a new addition to the NEA Big Read library. The novel asks big questions about a generation that grew up under the brutal dictatorship of Chile's Augusto Pinochet, but also—in a broader sense—about what it means to "go home" and how our memories can shape our perceptions of the past. We asked Alejandro and his translator, Megan McDowell, to briefly comment on these themes.

NEA: To many Americans, "home" means the place where they grew up and perhaps where family still resides. Are there other ways in which you define home?

ZAMBRA: I think there are many ways. Writing [Ways of Going Home] was somehow looking for new ways of understanding home. I also like the idea that a book is something you build to inhabit.

MCDOWELL: Home is where your cat is.

NEA: Do you think we need to leave home in order to truly see how it has influenced us (ourselves and our community)?

ZAMBRA: Yes. But sometimes you leave it by staying there. When you feel the strangeness of belonging.

MCDOWELL: Definitely! And also to really appreciate the place you come from. I see much more beauty and charm in Kentucky now than I ever saw when I was growing up there. Although now that I say that, I realize maybe that's just me, and maybe it's not such a good thing. But I certainly have a different idea of what it means to be from the U.S. after living in Chile. I think it's a more accurate one.

NEA: Alejandro, you just returned to Chile after spending a year in New York. And Megan, you're an American citizen currently living in Chile. Can you share an insight about your experiences living in a foreign country and how those experiences may have affected how you view your home?

ZAMBRA: I ask myself that all the time. There are some fruitful changes—to get to know your own language by losing it, for instance. That is a precious thing.

MCDOWELL: I live in Chile and I have a daily life here, but people treat me like a tourist because I'm blond. They ask: "Do you like Chile?" and "Why are you here?" That second question isn't always so easy to answer, and it leads to a constant metaphysical interrogation of my life choices. Maybe home is where you don't have to explain yourself? A place where it's taken for granted you should be there. But I think if you feel too comfortable in a place you should start questioning it.

NEA: Those of us heading home to the place of our childhood for the holidays will no doubt be faced with an onslaught of memories. What might be one way we could challenge those memories, or perhaps dig deeper into bigger truths?

ZAMBRA: I think writing is a way of doing that.

MCDOWELL: I think one thing we can take from Ways of Going Home, something I've learned from Alejandro, is that everyone has a story. I think it's good to try to be aware of where we come from and the moment of history we're in, and talk to our family members about their own stories. Thanksgiving's a good time to do that.

NEA: What are you thankful for?

ZAMBRA: Unconditional love.

MCDOWELL: I'm thankful that the world can still surprise me. And also for my cat. And for good books. 

Ways of Going Home is just one of 28 titles your community can select for its NEA Big Read. Visit the NEA Big Read website for information on how to apply and to browse the list of available titles.