Museums for Literature Lovers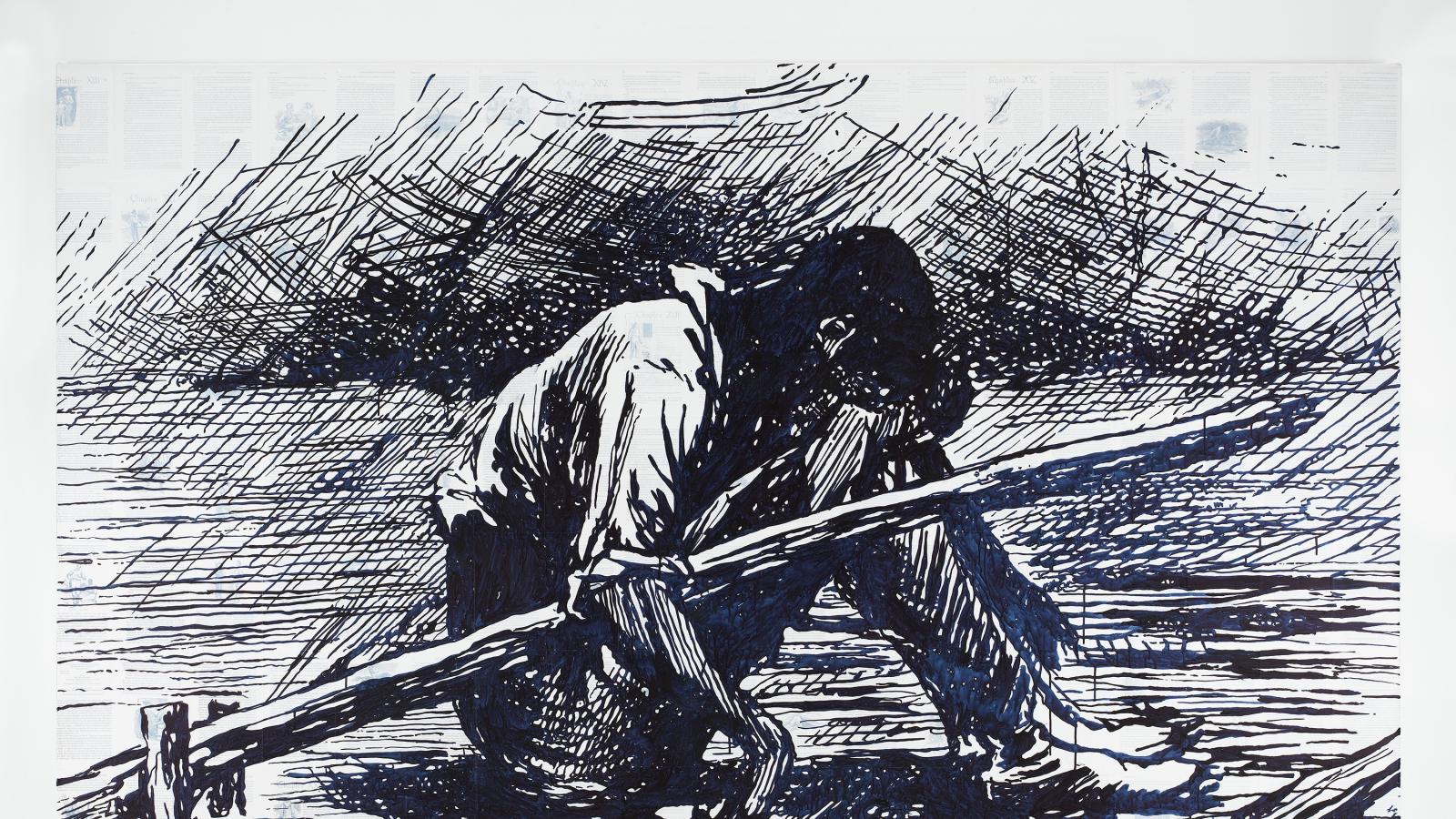 For all the book lovers out there, here's something to bookmark: Blue Star Museums featuring exhibits on literature. In this round-up, we bring to you a list of museums that highlight writers, novels, picture books, and all things literary. Want to see first editions of Kurt Vonnegut's work? Or browse Robert Louis Stevenson's personal library? From Chicago to Amherst, here are some places where you can geek out about books and art.

Chicago History Museum
Chicago, Illinois

Explore the city of Chicago from an author's perspective through Chicago History Museum's Chicago Authored exhibit. In this exhibit, writers from the past and present give visitors a glimpse into the city's character through their novels, nonfiction work, and poetry. The collection includes literature from recent writers such as Malcolm London and Audrey Petty as well as works by literary masters of past generations such as Nelson Algren and Gwendolyn Brooks. The gallery is designed as a café-style space that lets patrons listen, converse, or sit to read their favorite book. To add their voice to the exhibit, visitors can share their story of Chicago on a postcard, or express their idea about the city through a poetry wall. As a bonus, the Chicago Authored app is also available for users. Via the app, visitors can discover the works of the Chicago writers in four perspectives: a view from a window, through an open door, into a keyhole, and reflected in a mirror.

Cameron Art Museum
Wilmington, North Carolina

Cameron Art Museum gives visitors two literature-focused exhibits to enjoy. The first, Unbound Narrative, is the museum's newest exhibition on the art of the book. Nine national and international contemporary artists present a visual narrative that is created and inspired by a book. Some of the featured artists are James Allen (Portland, Oregon), Guy Laramée (Montreal, Canada), and Diana Fonseca Quiñones (Havana, Cuba). (Can you spot the Big Read author in this exhibit? Hint: He's known for his humor.) The second exhibit, She Tells a Story, invites 14 local female writers to pick one work of art from the museum's permanent collection created by a female visual artist. The writers then use the visual piece as a jumping point for a new literary work. By presenting the new work of literature with the visual artwork, viewers dive into a multi-dimensional look at narratives across time and space.

The Eric Carle Museum of Picture Book Art
Amherst, Massachusetts

The Eric Carle Museum is the only museum of its kind in the United States. Founded by renowned author and illustrator Eric Carle, the museum collects, showcases, and celebrates picture books and picture book illustrations from around the world. For example, Louis Darling: Drawing the Words of Beverly Cleary, celebrates author Beverly Cleary's 100th birthday by featuring some of her preliminary sketches, finished artwork, and more. Americana on Parade: The Art of Robert McCloskey, celebrates artist-writer Robert McCloskey, highlighting the original art from his book Make Way for Ducklings as well as his independent watercolors and paintings. With more than 13,000 objects at the museum, visitors can enjoy a handful of exhibits, three art galleries, an art studio, a theater, picture book and scholarly libraries, and educational programs for everyone.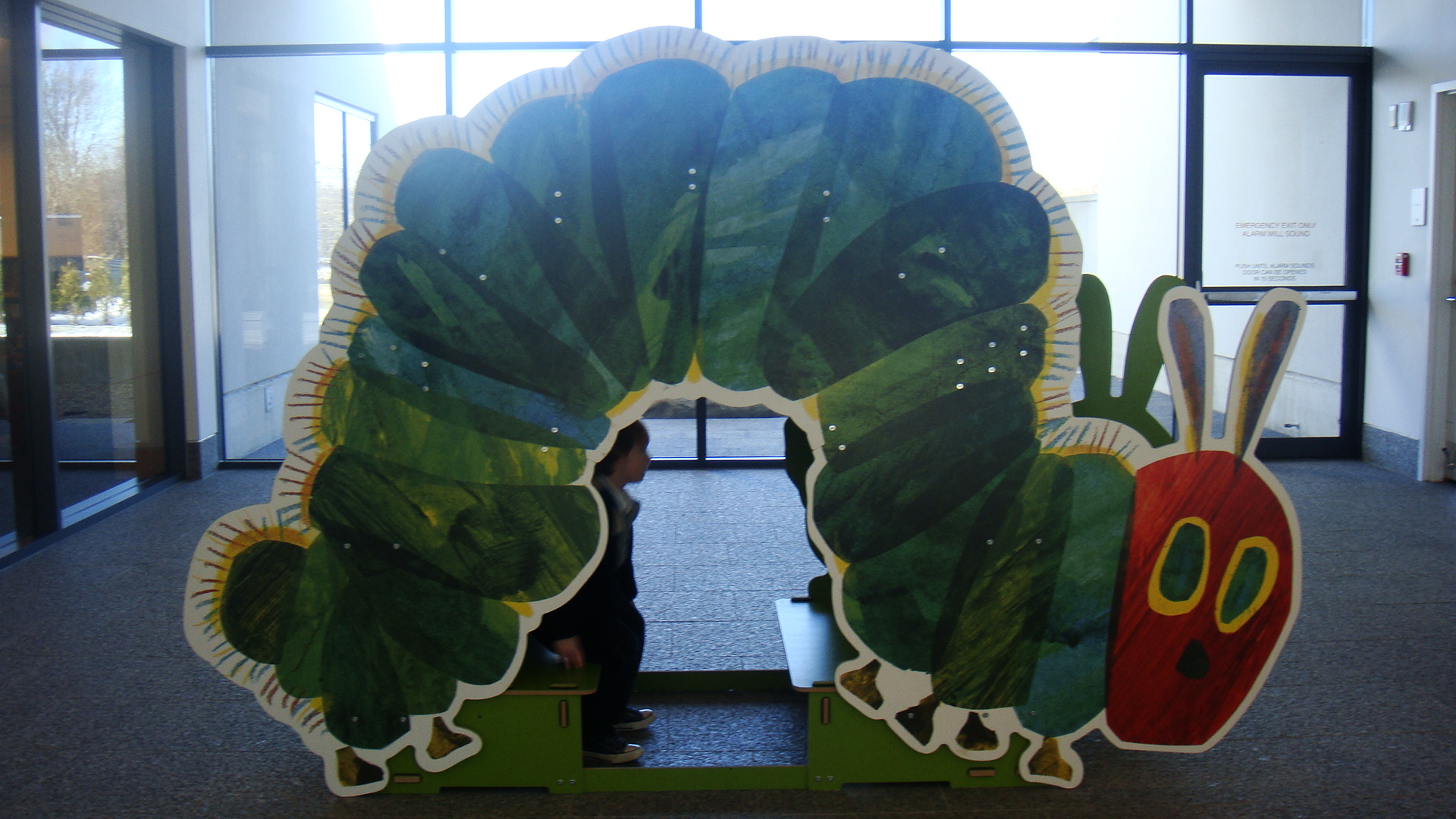 International Museum of Art & Science
McAllen, Texas

Stories come to life in International Museum of Art & Science's traveling exhibit The World of Jan Brett. Take a journey around the world in this exhibit—featuring the author-illustrator's original artwork from her bestselling children's series—to learn about the places and cultures that inspired her. Young visitors will particularly enjoy exploring include Noah's Ark's walk through the ark with animals, Cinderella's fireplace and dress-up area, and a giant gingerbread house in the kitchen that Gingerbread Baby would love to call his home.

Kurt Vonnegut Memorial Library
Indianapolis, Indiana

Inside the Kurt Vonnegut Memorial Library, enter a replica of the room author Kurt Vonnegut would've sat in to write away. Visitors can hunch over and take a photo with the same typewriter model and red rooster lamp that Vonnegut would have had, or they can admire the author's actual typewriter along with his reading glasses. From the Kevin Scherr Collection, take a look at the first edition of Vonnegut's novels, signed copies of his work, films based on his books, and hundreds of magazines featuring reviews, short stories, and commentary. At the museum, visitors can also marvel over the rejection letters the author received from editors. With all there is to see and do, be sure to take up the museum's offer of a free tour from a curator!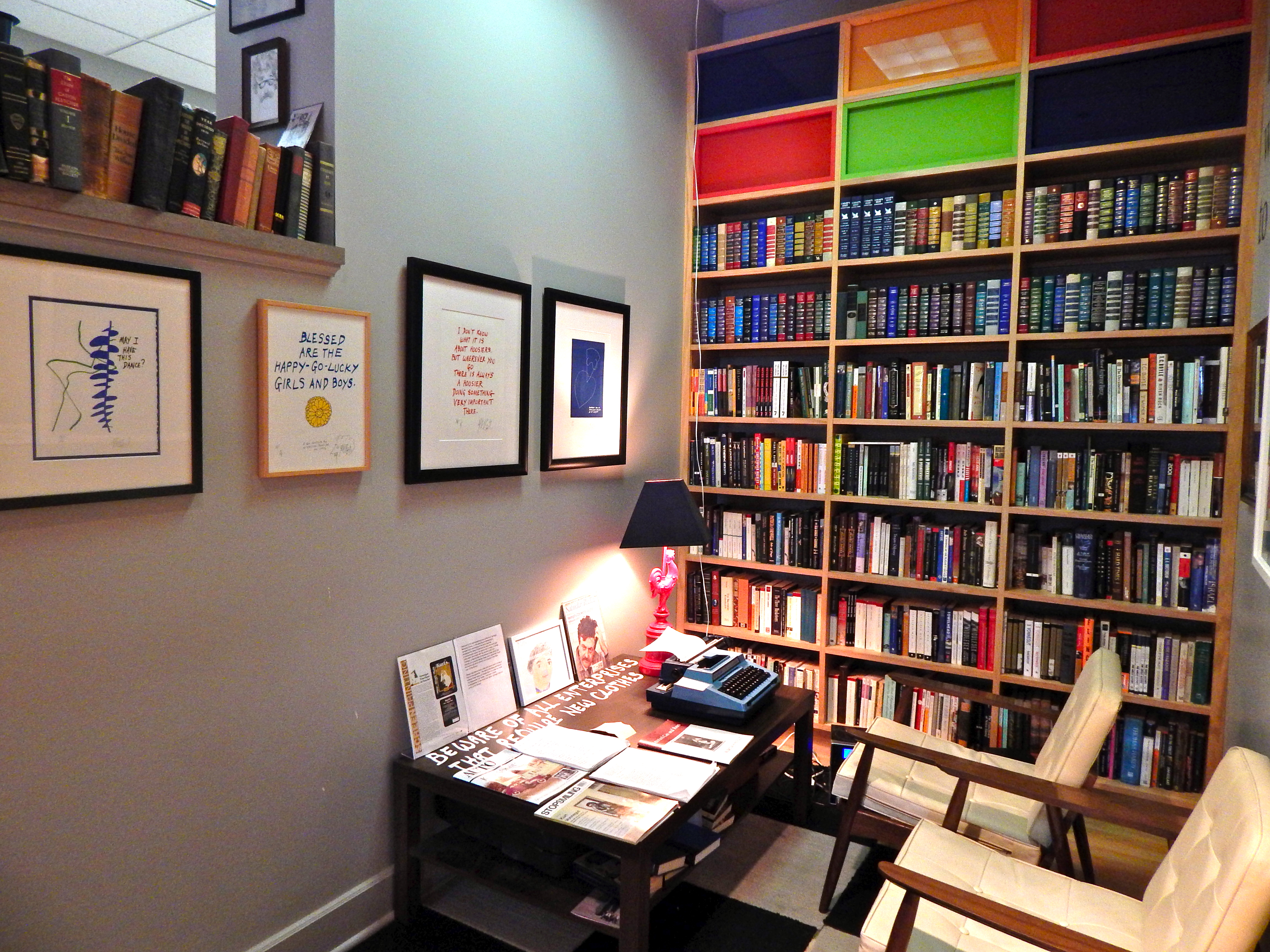 Pearl S. Buck International
Perkasie, Pennsylvania

Attention all comic book fans, this museum is for you. The exhibit Comic Books Unmasked: A Look at Race lets you enjoy a rare collection of comic books and memorabilia from author Pearl S. Buck. (Did you know that in addition to penning novels such as The Good Earth, Buck also wrote comics and was even on the editorial board of DC Comics?) The special exhibit chronicles Johnny Everyman's adventures through a series that was conceived by Buck, between 1944 and 1947. Comic Books Unmasked reflects on the changing perspectives on race in America by exploring the stereotypes as portrayed in the world of comic books. Through the exhibit, visitors will learn about superheroes who challenge ignorance while also letting them imagine scenarios where they can be the superhero.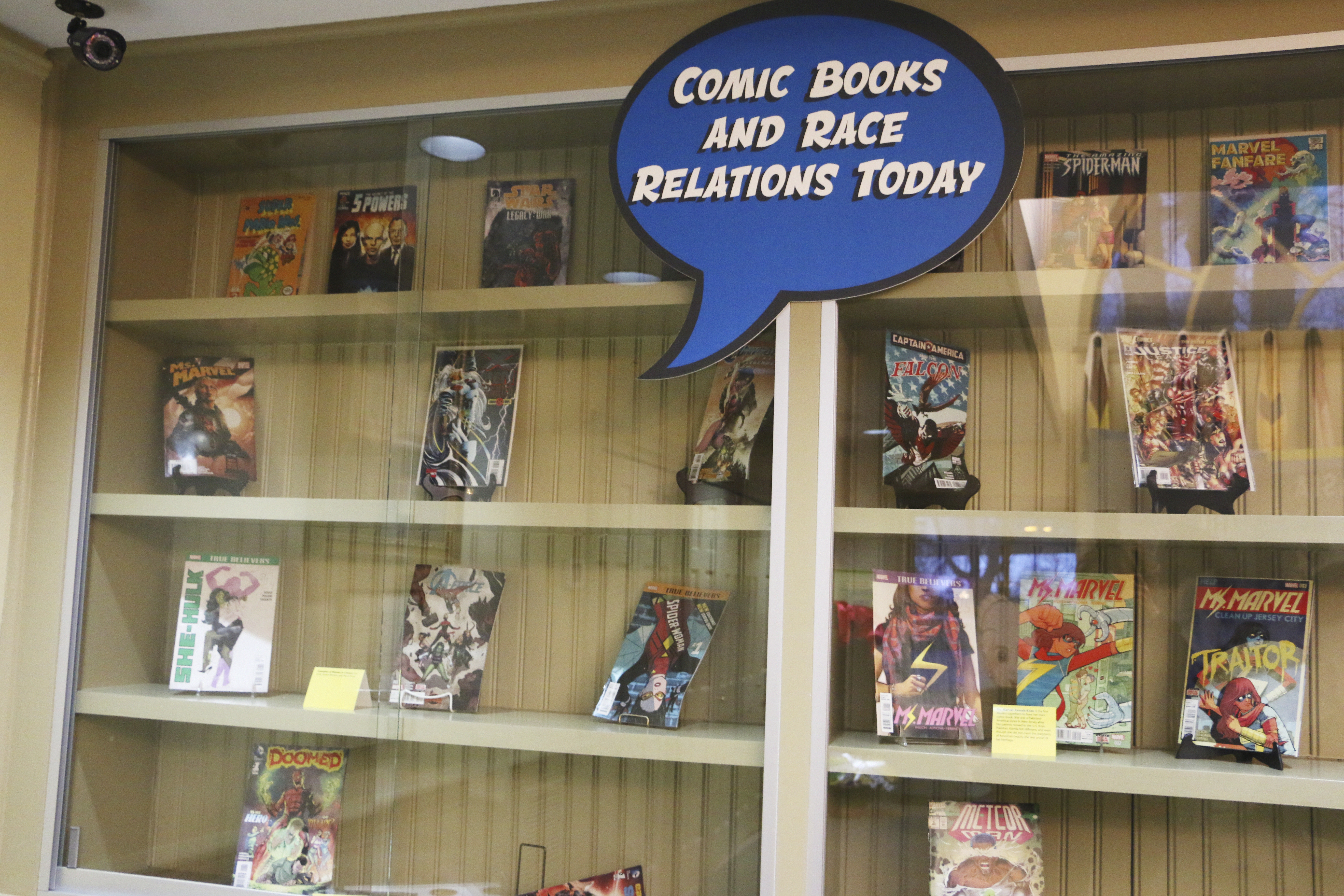 Robert Louis Stevenson Museum
St. Helena, California

This museum is dedicated to preserving the history of novelist Robert Louis Stevenson, author of Treasure Island and Kidnapped (among many other works). The museum holds the largest collection of Stevenson's work on public display. Highlights include original pages of some of his most famous work such as Strange Case of Dr. Jekyll and Mr. Hyde. A must-stop at the museum is the library, which is home to thousands of books that belonged to Stevenson, including first edition collections with his annotations. The library also consists of books from the 17th century to the present, with biographies, critical studies, and reference materials. Most notably, visitors can see the Stevenson family's personal library too and the literature they collected.

Blue Star Museums will end after Labor Day, September 5, 2016.