Untold Stories: The Big Read Helps Neighbors Learn About Each Other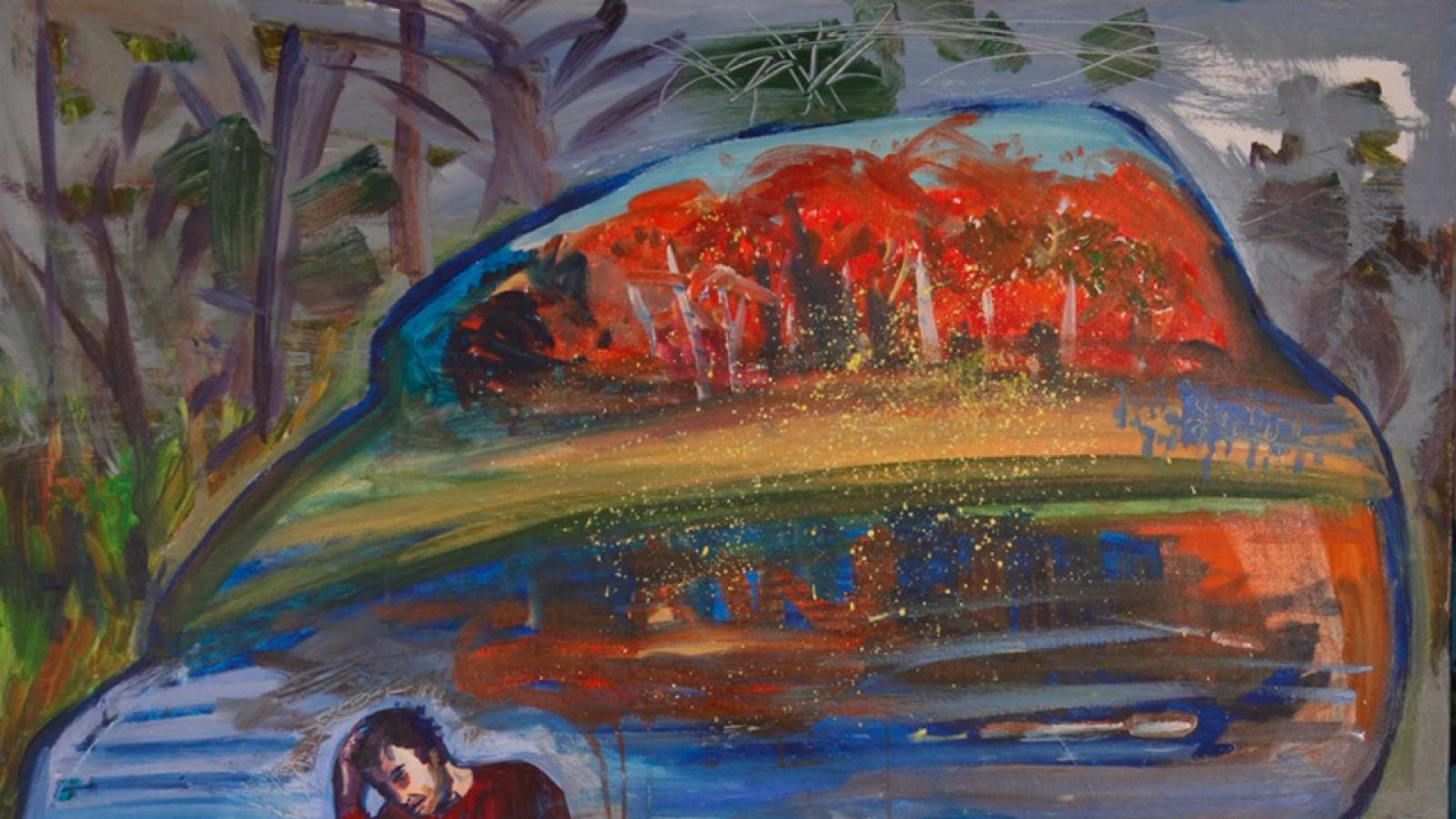 Whether you live in a big or small town, you may not realize how much history really lives in your community. Classrooms can introduce another era--a war, a battle, a victory--but what if your neighbor who lived through it is actually a better source for telling the story?

With this idea of first-person history in mind, Hope College planned its second year of the Big Read to focus on sharing the untold stories of their community members. The organization chose to read The Things They Carried by Tim O' Brien after finding out there were a large number of veteran organizations in their community. Through multiple book discussions, including a visit from the author himself, public events, and programs in partnership with local high schools, community members gained a deeper understanding of one another and even brought a sense of healing to some of its residents.

We talked with Deborah Vriend Van Duinen, assistant professor of education at Hope College, about how The Big Read has unified the community, what the organization learned from participating in the previous year of The Big Read program, and how their Big Read encouraged high school readers to get involved in the discussion.

NEA: Last year, your community was reading To Kill A Mockingbird, which is a significantly different kind of book from the choice this year, The Things They Carried. What influenced this selection and how did the community respond to this book?

DEBORAH VRIEND VAN DUINEN: We ended up choosing The Things They Carried in part because it was so different. We didn't want to try to replicate the same thing again in terms of programming and stuff like that. In our initial conversation with our partners, we found out that there are a number of veterans and also Vietnam-veteran organizations in our community. One of our goals as a committee is to always try to connect with new groups of people in our community that we may not have reached or connected with in the previous year. All of us on the committee thought we would love to learn more about this topic ourselves.

We also thought it would be great to have the author come in. In our feedback from the first year, people said, "You have such great programming, but we would love to hear an author [talk]." We thought Tim O'Brien is one that we could possibly contact, so we did contact him and he said he was able to come during our programming time.

The community's response was phenomenal! We had a great first year and we thought, "How could we ever top this?" The community responded amazingly. I did have some people in our community that said to me, "I'm not going to read this book. I don't want to revisit that time. It's too dark of a topic." But we also heard the opposite, people saying, "I never thought I would read this book" or "I'm a Vietnam vet and I've never read a book about Vietnam before and I read it because of the Big Read."

We had a lot more partnerships [this year] and I think making connections with our veteran organizations helped. They back us up. We worked with 10 schools and we were able to get local Vietnam vets to connect with each school. That changed the whole conversation for them and also for the 800 high school students we had reading the book.  

Whatever book we've chosen, there are these rich topics that we can tap into. Talking about racism in the south and about childhood memories was lovely, but using The Things They Carried to talk about the Vietnam War and veterans today, I think people were delighted that we could talk about two such varied topics in very meaningful ways.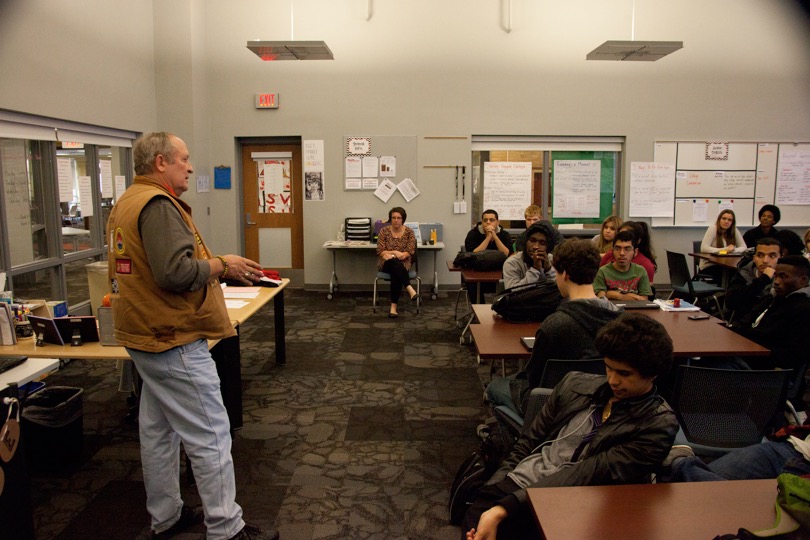 NEA: As a returning Big Read participant, what were you looking forward to the most this year?

VRIEND VAN DUINEN: One of the things was to try it again. The first time was difficult because we didn't know what to expect. We were establishing all brand new partners. It was lovely to be able to deepen our relationship with the 50 partners that we had. A group of us worked with teachers in schools and they knew what the Big Read was and what we do with our programming. The second time through you're just able to do more because it's not so new for everyone. 

NEA: What was the most unique and surprising aspect about hosting this year's Big Read project?

VRIEND VAN DUINEN: It was how the book and the conversations around the book brought healing to our community. I've heard from so many people that this was a gift to our community. [I've heard] stories from veterans who said, "I haven't talked about Vietnam before this and The Big Read invited me to speak to high school students and I think I'm on the road to being a more full and healed person because of it."

It was great for students to be able to say, "This is alive to me now in a way that it hasn't been before." We're so grateful for our Vietnam veterans who were willing to take the risk with us and be vulnerable with high school students in the community and sharing their stories.

NEA: You note the Holland area partnered with over 50 institutions, libraries, and organizations to help promote the Big Read. What do you think makes for a good partnership?

VRIEND VAN DUINEN: I think it's partners catching the vision of what we're trying to do. Our vision is not simply to have people read a book. For our Big Read, you read a book and it's a spark to these conversations that matter to our community. It becomes about shaping conversation in our community to help make us a different, stronger, more empathetic community to each other. 

NEA: With so many competitors against "traditional reading" could you talk about how the Big Read has helped change your community's relationship to reading?

VRIEND VAN DUINEN: We really try for cross-generational programming in that we're hoping that senior citizens fit along high school students at our event so that older people are seeing high school students excited about literature. Our hope is that these high school students also see these senior citizens who aren't getting a grade or doing it for an assignment, but are coming out to our programming. This is real world stuff. People come out because it matters to them, not because they have to do it for an assignment. Having models on both ends and all demographics is catching. People are saying "Traditional reading is exciting. Look at all the cool things that can happen around the reading of a book. There's food, there's music, there's culture, there's a film that relates to the book." Traditional reading can spark all of these other experiences as well. 

NEA: How did having an audience with a diverse age range impact the discussions and connections made with the book?

VRIEND VAN DUINEN: It gives it a richness and colors that you don't see in a lot of places. We try to do our book discussions to in places where you can get more in-depth conversations across viewpoints or perspectives. It's critical thinking to have different viewpoints. We want to encourage people to have different responses to the book, to the topics. We try to emphasize the aspect of listening to each other as a community, despite different opinions.

NEA: I know there can be a town-and-gown relationship between a college and the non-academic community. How has the Big Read affected the relationship between the college community and the community-at-large?

VRIEND VAN DUINEN: We try to have our book discussions in a variety of places, not just academic settings. We intentionally try to create spaces in coffee shops, bars, churches, and a variety of places where people might feel more comfortable than in an academic setting on a college campus. 

NEA: What were some hurdles that were faced when trying to bring your community together?

VRIEND VAN DUINEN: We're still a new program; we're only in our second year. How do we get the word out in an effective way? Not everyone uses social media, so marketing is one of [our challenges]. With The Things They Carried, it was the perception of the book or that people didn't want to read a book that hit too close to home. Some of it was telling people you don't have to read it, but you can still come to our programming. There are still ways to get at the topic. The hurdles are just the logistics, too. It's something that we continue to work on. Also, making sure we get free copies of the book out. We gave out 1,000 free copies. How do we get the books into the hands of reluctant readers or people who don't normally have access to bookstores or libraries? We continue to, as a committee, brainstorm ways to get the book into the hands of people for whom finances or access to libraries or bookstores are problematic. 

NEA: What was the most successful activity that you did as a part of your Big Read project this year? Why do you think it was successful?

VRIEND VAN DUINEN: It was our student exhibition. We called it an exhibition of learning. The high school students all created art in response to the reading of The Things They Carried. That's when we had 800 students participating from 10 different schools. We started meeting with the teachers in the summer to encourage them with curriculum and planning. We hired a professional artist to go into 10 of those classrooms and he did a collaborative art project with them. The rest of the classes did their own project-based learning or videos or artwork or poetry. We had a wide variety [of work] in response. On a Friday evening, midway through our programming, we had it all displayed at the armory in town [as an] open house. We were shocked at how many people came out. Students brought their families, their younger siblings, their grandparents. Community members who weren't even connected to the high school students and veterans were there. The buzz in the air was amazing! Just to see what literature can do to spark creativity. It allowed students to go more in-depth. There were things from the Vietnam war, there were backpacks, photos--all on [display]. You could touch them, feel them, try things on. What was it like to carry all of this weight? It was two hours and people just came in and out. It was letting high school students have voice in our community. So often we can say, "you're just teenagers." To have them offer something to our community to be heard and to speak to our community is very powerful for teachers, students, and community members to learn from today's teenagers. 

NEA: What have you learned about your community through The Big Read program?

VRIEND VAN DUINEN: My appreciation for my community has deepened….I have loved that people have been willing to trust us. Our community is a community that is willing to listen and take some risks and be introspective. 

NEA: Literature matters because…

VRIEND VAN DUINEN: Literature matters because stories matter. Stories are written in books, but they are also told around the dinner table. Literature matters because stories matter and stories matter because they can help us become more fully human.