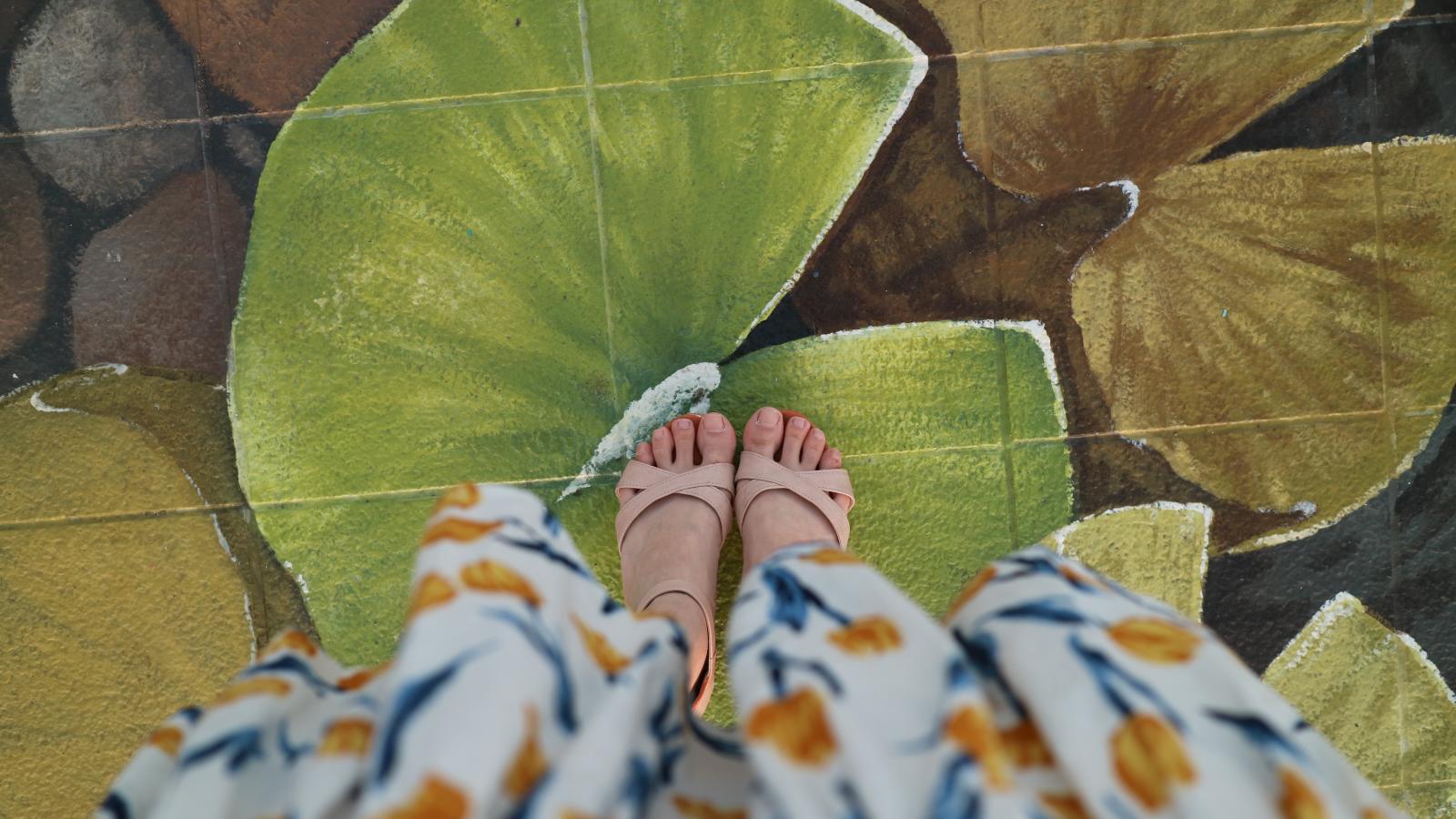 We've seen women make many great strides in history – especially art history. Whether as creators or innovators, women have been and continue to be a force to reckon with in the world of art! Today, we're celebrating just that. We've rounded up a few blog posts, podcasts, and NEA Arts magazine stories highlighting some of the great work we've seen women artists do. Learn how one female artist is transforming scientific data into art, while another female artist is bringing together the African-American community through a dance school. Take a moment and give it up for these women artists who are doing incredible things in the arts!

Joan Myers Brown

Joan Myers Brown, 2012 National Medal of Arts recipient and founder of the Philadelphia Dance Company, has carved out an artistic haven for African-American dancers and choreographers to innovate, create, and share their unique visions with the national and global dance community. With her dedication and vision, Brown is credited for helping build a space for the next generation of African-American dancers. Our podcast shares the complete story of her contributions and work. Listen here.

Jacqueline E. Lawton

Jacqueline E. Lawton's writing goes beyond theater scripts. With the advent of new digital practices, Lawton seeks to engage with an audience that's ever-growing. Through her blog, Lawton writes about theater, specifically around issues of race, gender, and class. In our Art (Journalism) Talk, she chats with us about being a playwright who blogs and how the one form of writing influences the other. Read the complete story here.

Simi Linton

Simi Linton is a leading national advocate for disabilities in the arts. Linton has worked with a diverse range of cultural organizations to help increase representation of disability in all art forms, and to make visible the artistry of people with disabilities. She's become a trailblazer in insisting on complex, nuanced representations of people with disabilities, and pushes to have people with disabilities represent themselves on stage, on screen, and in the dance studio. Our podcast with Linton has the complete story. Listen here.

Carolyn Mazloomi

Carolyn Mazloomi can be considered the leading expert on African-American quilts. A 2014 NEA National Heritage Fellow, Mazloomi creates visual narratives of the African-American community and its history through quilting. She founded the Women of Color Quilter's Network (WCQN), has authored five books on African-American quilts, and has curated a number of exhibits that have brought further attention to the art form. Read what she has to say about her art form in our NEA Arts magazine interview. Complete story here.

Andrea Polli

Andrea Polli brings art and environmental science together. Polli is an award-winning digital media artist who transforms scientific data about the environment into soundscapes, sonifications, and participatory public artworks. With her dedication to large-scale public work, Polli has managed to successfully break out of the studio and enter, well, the environment, making people stop and think about our responsibilities as human beings on our shared planet. Our NEA Arts magazine story covers her story. Read the complete story here.

Deborah Jiang-Stein

Deborah Jiang-Stein, founder of the unPrison Project, is empowering incarcerated women and girls through literature. Through the initiative she started, thousands of American children who have a parent in prison have the chance to use reading as a way to connect and deepen the bond with their parent while also improving their literacy and language skills. Read the complete story in our Art Talk here.

There's more where that came from. Check out the incredible things these female art leaders are doing in the field of opera!