A Behind-the-Scenes Look at Editing Claudia Rankine's "Citizen"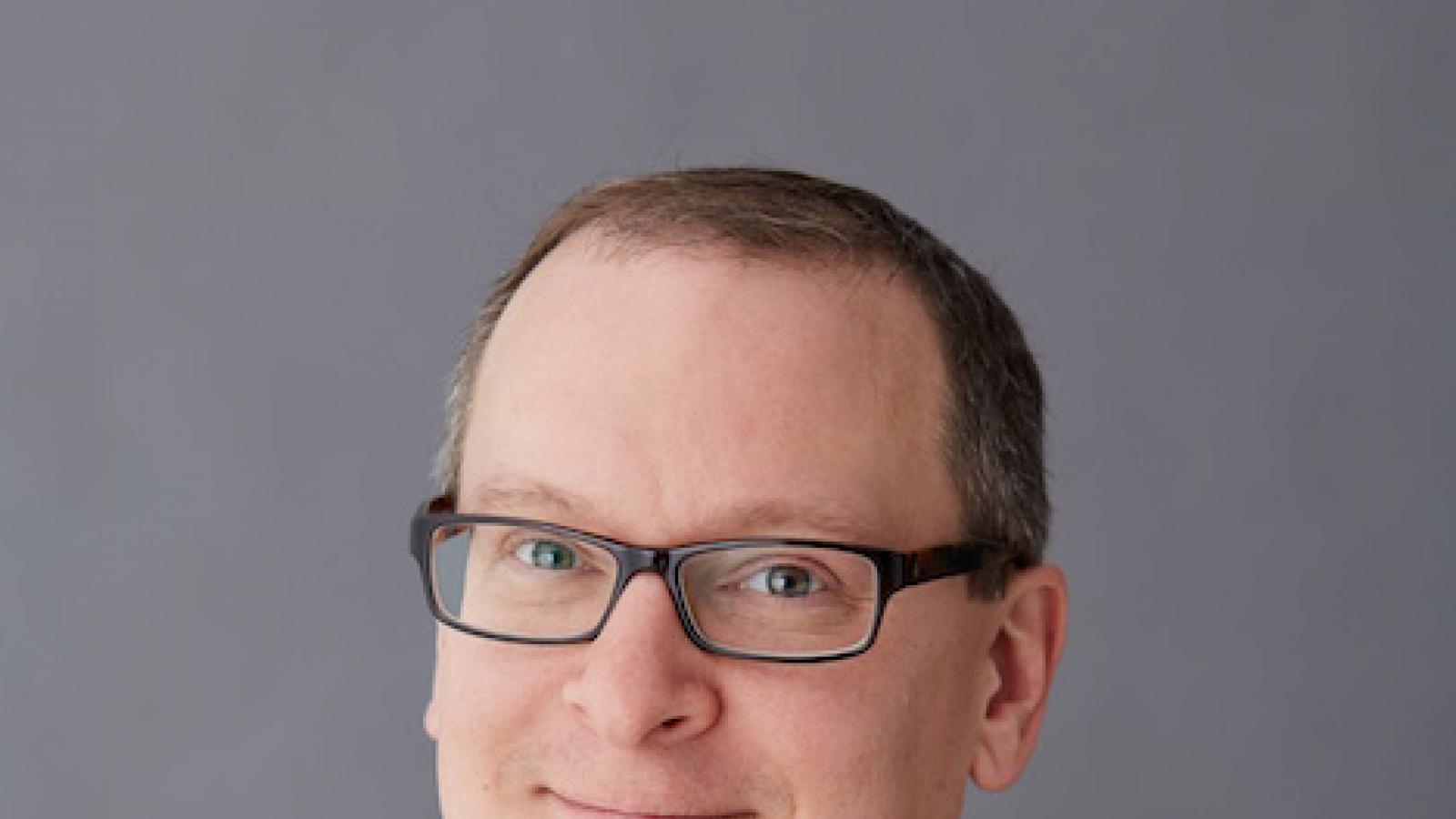 'Tis the season to read poetry and we can't tell you how excited we are to be celebrating National Poetry Month this spring with three collections of poetry on our NEA Big Read list. Need a good book of poems to sink into under your budding tree of choice? Try Claudia Rankine's Citizen, winner of the National Book Critics Circle Award in Poetry and one of our most recent additions to the NEA Big Read. We asked Rankine's editor at Graywolf Press, Jeff Shotts, about his experience working on the book and seeing it evolve. Here's what he had to say.
NEA: One could call Citizen a blockbuster poetry book. Did its success surprise you?
SHOTTS: Any book—poetry or otherwise—that goes into sixteen printings, with more than 200,000 copies in print, and wins numerous national and international prizes is an extraordinary surprise. And yet, given the importance of Citizen, we need to reach even more people in even more communities. We're so grateful to the NEA Big Read program for such an opportunity to do that.
NEA: What was it like working with Claudia Rankine (who recently won a MacArthur "genius grant")?
SHOTTS: It is an utterly amazing honor to work with Claudia. To see the fascinating ways she conceives and evolves her projects is one of the great experiences of my life as an editor. To see so many people moved and transformed by her work and her vision is something that should give us all hope. When speaking of Claudia Rankine, "genius" is the right word.
NEA: How did you approach editing this book, compared to other books you've edited?
SHOTTS: From working on Claudia's previous book, Don't Let Me Be Lonely, I knew well that she is a brilliant, patient, and collaborative artist who requires a particular process, and that process should be entirely trusted. The approach for Citizen, then, was to encourage that freedom for the book to change radically, which it did, many times, from the title to the text to the visuals. With Claudia's works, the challenge as editor is doing the utmost to present her vision, as it evolves, the best that we can, given both the opportunities and the limitations afforded by the book form. Part of what Graywolf has to impose as the publisher, of course, is a schedule, and while editorial deadlines create hurdles, they also create heat and urgency. Inside that energy is where a lot of decisions get made—how sequences spread out across a section, what specific texts and images go on a recto or a verso page, and what meets the reader's gaze in particular ways. As Claudia has noted, one of the most difficult things was landing on the right ending to the book. The idea that the subjects of Citizen—race, microagressions, violence against the black body—would have to find a concluding point was a real problem. Claudia solved this with the very beautiful—and yet fraught—sense of openness in that last page of text, and another way we solved it is to keep editing and evolving in new printings of the book, including the changes and additions to the names of those remembered who have been murdered by police and by white supremacists. In that way, part of the editing of Citizen is to keep Citizen open as a living and ongoing community document.
NEA: Was it difficult to categorize this book, given that it has elements of poetry, prose, and visual art? What led to the decision to call it an "American Lyric" (as opposed to, say, not categorizing it at all)?
SHOTTS: As a publisher, Graywolf relishes in the uncategorizable. The subtitle An American Lyric describes a genre that Claudia has invented for her last two books—poetry, essay, visuals—to engage a kind of American consciousness, and to engage it through lyric thinking and feeling.
NEA: The book has heft. Not just in content, but there is a physical weight to it. It's also smaller and more compact than many of Graywolf's other titles. Can you speak to how the materiality of Citizen was conceived?
SHOTTS: Claudia felt from the beginning that this book needed strong visual artwork and media images, and to reproduce them well, the book would require a heavier paper. Taking a cue from Zora Neale Hurston's line "I feel most colored when I am thrown against a sharp white background," we used a stark white paper for the interior and the cover. The compact trim size both presents the text and visuals well and allows the book to fit into readers' hands. It's a gallery book in one way, and in another it's a book you're meant to live with.