Behind-the-Scenes with National Poetry Month!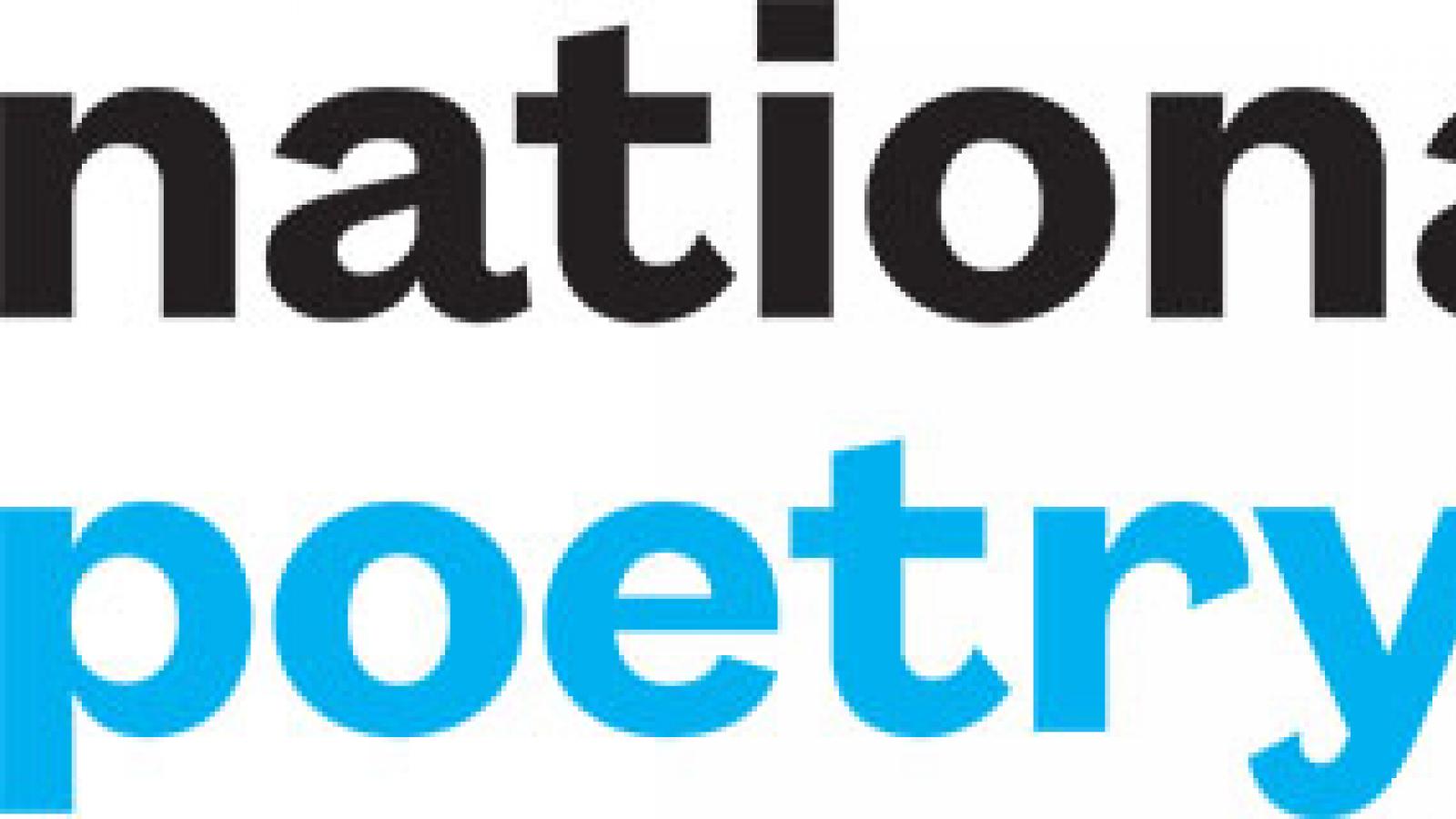 April is National Poetry Month, a time when tens of millions of readers, students, teachers, librarians, booksellers, presenters, publishers, bloggers, and poets celebrate poetry and its importance in our culture and our lives. They do this in all sorts of ways—from reading and sharing poems, to bringing new poetry into classrooms and featuring it in the media. The program is supported by the NEA and run by the Academy of American Poets, which, among other things, organizes events, shares poems and responses to poems through creative projects, and distributes more than 100,000 free posters across the country. (This year's poster is designed by award-winning author and illustrator Maria Kalman; each image on the PDF version of the online poster links to a poem.) We reached out to Jennifer Benka, the Academy's executive director, for some thoughts on this year's celebration and ideas on how NEA Big Read presenters and others can spread the love of poetry.

NEA: National Poetry Month was inspired partly by Black History Month and Women's History Month. How do you see National Poetry Month working in similar ways as these months and in what ways is this celebratory month distinct?

JENNIFER BENKA: Designated months create opportunities to make sure stories are told and heard. We hope that having a special time each year to focus on the important contributions of poets, sparks an interest that carries forward beyond the boundary of a month. 

Poetry in our country has long suffered from the misperception that it's withering away. It's around this time of year that columnists and bloggers publish pieces like the one I read just this morning that begins, "The love of poetry in America is dying, if not dead already." In fact, we know that poetry is blooming and booming. More people are reading poems online than ever before—tens of millions of people each year. The number of poetry reading series, festivals, journals, and workshops also continues to rise. April is an opportunity for us to correct the record. 

NEA: The NEA Big Read recently added three collections of poetry to its book list: Claudia Rankine's Citizen, Joy Harjo's How We Became Human, and Kevin Young's Book of Hours. What are the benefits of reading a collection of poems as opposed to a novel or a memoir? 

BENKA: The benefits of reading any literary work are immeasurable and life enriching. Reading is reflection—contemplative time. I think poetry, especially, requires that you step outside of the daily rush. Each poem is an art object that's only activated when a person engages with it. And when you let words with their jagged edges, sharp music, and visual prompts assemble in the mind—when you exercise your imagination and allow language to elicit an intellectual and emotional response—you are more actively participating in your life. Audre Lorde said, "Our feelings are our most genuine paths to knowledge." Poetry requires feeling, offers personal insight, and increases empathy. In speaking about the role of the art form, Mark Doty once said, "The project of poetry, in a way, is to raise language to such a level that it can convey the precise nature of subjective experience." In this way, poems are sense records of our humanity, mapping ways in and ways out. 

NEA: If you could offer one piece of advice to communities organizing literary events around books of poetry, what would it be?

BENKA: The first event I would organize would be a public reading of the poems. Think about inviting ten readers (your mayor, school principal, local business owners, religious leaders, students…) to each read two poems. It always helps to hear the work aloud.  

NEA: There are many ways to celebrate National Poetry Month, like the Dear Poet project, Poem in Your Pocket Day, or by signing up to read a Poem-a-Day. I imagine April is a busy month for you. What are some ways you take time to celebrate poetry this month?

BENKA: It really is. I'll be attending and participating in an array of poetry events throughout the month, and I'm especially looking forward to our 15th annual Poetry & the Creative Mind event at Lincoln Center, which will be attended by more than 1,000 individuals. This event celebrates poetry from the reader's perspective, and its influence on individuals working in other art forms. We've invited actors, musicians, and artists to share their favorite poems, including Grammy-winning jazz vocalist Cécile McLorin Salvant, Uzo Aduba from Orange is the New Black, journalist and filmmaker Sebastian Junger, and Meryl Streep. We'll also have twenty poets participating in the evening as Honorary Hosts of an event after the reading. 

I'm also planning to make my way through a number of new poetry collections that I picked up at AWP [the Association of Writers and Writing Programs annual convention], and which have been sent to me over the past few months. And, I'm working on a new book that is, in part, about poetry, and I'm dedicating April weekends to it. So, poetry nerds unite. I'll be celebrating National Poetry Month by reading and writing. 

NEA: Poem in Your Pocket day is April 27 this year and is a day when people are encouraged to select a poem to keep in their pocket and share with others. Which poem will you be carrying in your pocket this year?

BENKA: I am going to be carrying "Dear Exile" by Mai Der Vang, who won the 2016 Walt Whitman Award. Her new book, Afterland, is hot off the press from Graywolf, and it's a stunning and important collection. Over the past year I've become a fan of Mai Der and her dedication to ensuring that Hmong-American poets are read. She's curated a powerful five-part series for poets.org that features a poem by and discussion with a Hmong-American poet as a way to showcase their work.

[NEA staff note: This is a great pairing with Kao Kalia Yang's The Latehomecomer: A Hmong Family Memoir in the NEA Big Read library.]

NEA:  National Poetry Month has evolved quite a bit since it was established in 1996.

BENKA: What began as a grassroots effort in New York City to highlight poets, promote the sale of poetry books, and encourage the reading and teaching of poems, has become a nationwide phenomenon. Thanks to the support and partnership of the National Endowment for the Arts, the American Booksellers Association, American Library Association, and the National Council of Teachers of English, today, National Poetry Month events occur in thousands of schools, libraries, bookstores, classrooms, and communities across the U.S. 

The geographic reach and the range of poetry programming offered is breathtaking—special publications, readings, workshops, poetry and art projects—and it grows each year. Here is just a small sampling of some of the things we know are happening this April:

Miami, Florida and Montpelier, Vermont will celebrate poetry citywide for the month. The O, Miami Poetry Festival (http://www.omiami.org/) aims to make sure every Miamian encounters a poem in April, and has a variety of creative projects to offer poems in unexpected places, including a dog adoption event, inside a white Ferrari, and a minigolf park.

Montpelier's PoemCity project involves posting hundreds of poems written by Vermont poets in the windows of shops downtown Montpelier, and offering a month's worth of lectures, workshops, and readings.

The Arts & Humanities Bainbridge will offer Poetry Corners PLUS on Bainbridge Island, Washington— a series of events throughout April, including readings by local poets, and poets from around the state, presentations, and classes.

The Louisiana Center for the Book will offer its seventh annual Just Listen to Yourself: The Louisiana Poet Laureate Presents Louisiana Poets program. Peter Cooley, Louisiana Poet Laureate, has invited poets across the state to participate in readings of their work. 

The Brooklyn Public Library will present June Jordan: Reflections on Her Life and Activism in partnership with the Center for Law and Social Justice at Medgar Evers College: 

Local newspapers have also become involved in this April's poetry celebrations. For example:

In San Luis Obispo, California, The Tribune is teaming up with Arts Obispo, the San Luis Obispo County Arts Council, and San Luis Obispo County poet laureate, Jeanie Greensfelder, to celebrate National Poetry Month by inviting readers from across the Central Coast to share their best original poems dealing with self-identity and diversity. Poems will be published online.

In San Antonio, Texas, the Express-News asked a poet to write a poem, and then for each following poet to respond to the earlier poets' poems. Throughout National Poetry Month, Bryce Milligan, Sheila Black, Carmen Tafolla, Naomi Shihab Nye, Rosemary Catacalos, Cary Clack, and Juan Felipe Herrera will hold a poetic conversation.

Recognizing that National Poetry Month is particularly popular in schools, at the Academy of American Poets, we've been developing more poetry resources and projects for K-12 teachers to use during April, including the Dear Poet Project, which invites young people in grades five through twelve to write letters in response to poems written and read by some of the award-winning poets who serve as our chancellors.

Did you know that April is also Jazz Appreciation Month? Visit the NEA YouTube channel for a series of jazz-themed playlists celebrating NEA Jazz Masters, the women of jazz, and more!