Best of 2017: Music for our Military: Exploring the Role of Music Therapy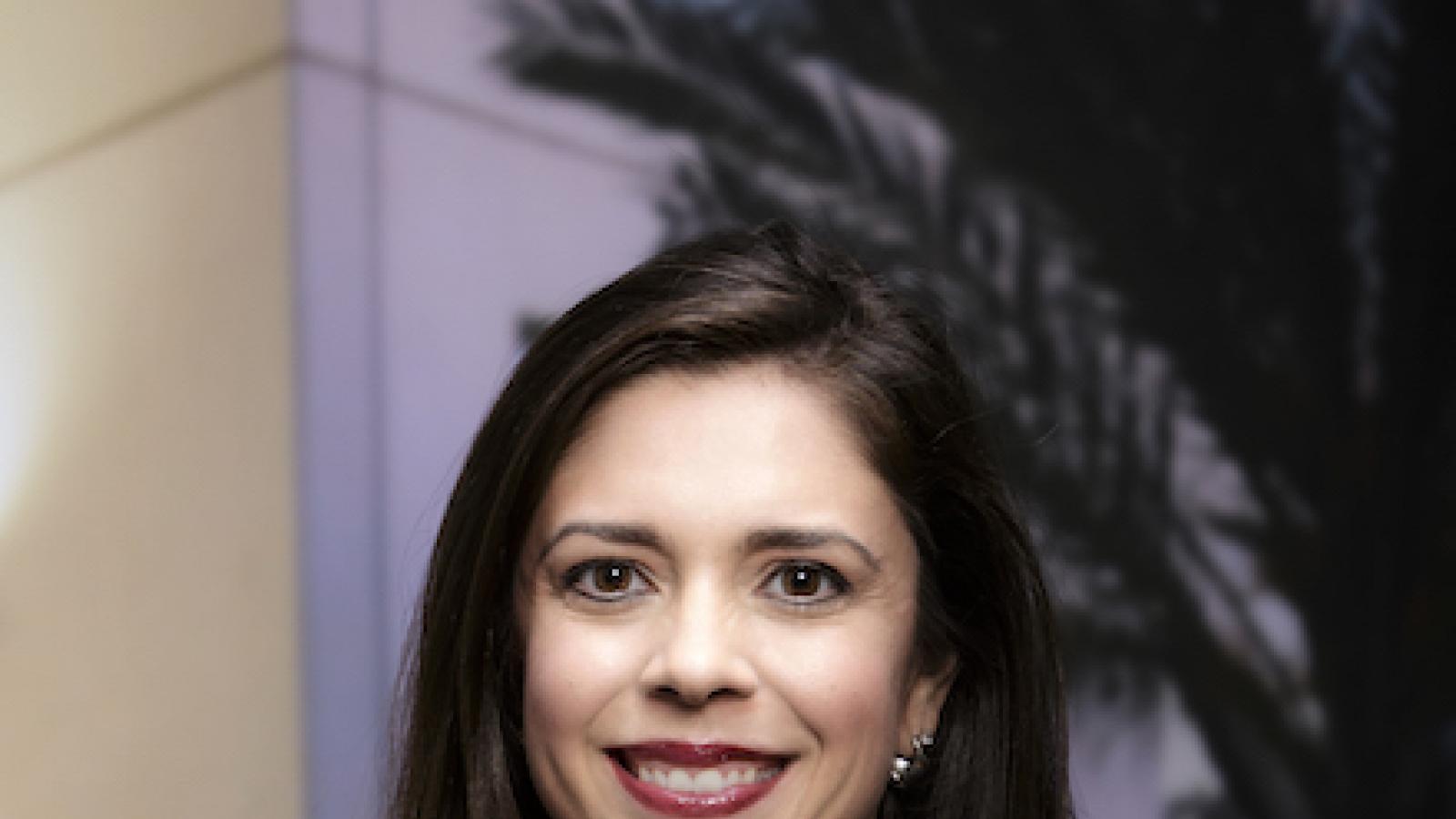 Viewers of the 2017 National Memorial Day concert in Washington, D.C., observed a unique performance when Captain Luis Avila sang "God Bless America" with singer Renee Fleming. This may not seem extraordinary—unless you know what Captain Avila looks like. Wheelchair-bound, he had difficulty controlling his movements and could not enunciate words clearly. Yet there he was, sharing this song with passion, heart, and determination.

Captain Avila was severely injured by an IED explosion during deployment to Afghanistan. In addition to physical and neural injuries obtained, he also had two strokes and two heart attacks. He was in a coma for 40 days, and has spent the past several years undergoing extensive rehabilitation to regain as much of his physical, cognitive, and speech abilities as possible. (You can read more about his story here.)

Rehabilitation is by necessity a team effort. Part of Captain Avila's team included board-certified music therapist Rebecca Vaudreuil.

The connection between the military, rehabilitation, and music is not new. In fact, the American Music Therapy Association was founded in 1950 in large part because volunteer musicians witnessed the impact music had on the morale and rehabilitation of WWII veterans, yet recognized they weren't equipped with enough knowledge and skills to be effective.

Music therapists continue to work with military personnel and their families across all phases of service, from pre-deployment through veteran status. The types of music interventions provided are vast due to the influence music has on the human brain and body. Music can, among other things, touch us emotionally, bring people together, facilitate learning and remembering information, challenge our ability to remain focused, strengthen our lung capacity, and enable our bodies to move in time. As a result, trained music therapists (those with the Music Therapist-Board Certified, or MT-BC, credential) can provide valuable therapeutic support for military personnel with conditions from Post-traumatic Stress Disorder (PTSD) to Traumatic Brain Injury (TBI).

Physical Rehabilitation

Rhythm organizes our motor system, allowing our muscles to work together more smoothly and efficiently when walking or completing physical exercises. This is a familiar phenomenon—every time you dance to music or find yourself walking to the beat of a song, you're experiencing the natural ability of our motor system to synchronize with a rhythmic pulse.

In the clinical space, a music therapist may capitalize on this auditory-motor connection when implementing Rhythmic Auditory Stimulation (RAS), a music-based intervention designed to improve gait (walking). As a client with, for example, a TBI begins walking, the music therapist will provide a strong, steady rhythmic pulse on an autoharp, paced to match the client's walking speed. This steady beat serves to entrain the client's motor system, and the client will begin walking more smoothly and more quickly.

Cognitive Rehabilitation

Listening to music, playing instruments, and composing songs each provide opportunities to improve attention, executive functioning, and learning and memory. For example, listening to a song, particularly one we prefer that's played live, not only draws our attention, but holds it for the duration of the song. Clients with a TBI commonly have difficulty concentrating, particularly early in the rehabilitation process. Thus, listening to music—particularly under the observant eye of a music therapist, who will adapt the song to promote long-term focus and re-engage the client if distracted—provides an opportunity for the client to strengthen his ability to focus and remain focused for a period of time.

There are other ways a music therapist may promote cognitive rehabilitation. For example, clients with PTSD commonly present with poor executive functioning abilities. Composing a song provides ample opportunities to practice these skills. A music therapist will help the client create a goal (what is the message of the song?), lay out a plan (how do you want to get this message across?), make choices (which instruments do you want to use?), and regulate their behavior (yes, this is hard—how can you handle it?), all skills associated with executive functions.

Communication Rehabilitation

The role of music therapy in communication rehabilitation was on vivid display during Captain Avila's performance. On multiple occasions he has also talked about things like how playing the harmonica (an instrument-playing intervention) helped strengthen his diaphragmatic control, which is necessary for audible speech.

The act of singing itself can be used to retrain speech production. Singing and speaking utilize shared and parallel neural pathways, meaning that some processing in the brain is similar when speaking and singing and some is distinct. This has a clinical advantage. If the speech production areas in the brain are damaged, a trained music therapist can design singing-based interventions to elicit either spontaneous or intentional speech, as this draws on undamaged areas in the brain.

Social and Emotional Health

Finally, those with a TBI or PTSD can experience social and emotional challenges, such as poor emotion regulation, a sense of isolation, depression, anxiety, anger, and more. A trained music therapist, capitalizing on music's ability to connect people and help us feel, can target various emotional and social goals.

For example, at the VA hospital in Miami, music therapists facilitate a monthly song-sharing intervention for veterans with PTSD. Group members are invited to bring two songs: one that's reminiscent of combat experience and a second that describes coping with PTSD. After listening to each song, the client is invited to share the song's meaning and why it reminds him/her of combat or of coping with PTSD. Next, the music therapist facilitates a group discussion, inviting others to comment, share their experiences, or simply lend support. Thus, this song-sharing intervention provides a space for self-expression, social support, and emotional processing.

The therapeutic needs of military personnel and their families are as diverse as the individual personalities of each. However, given the wide-ranging influence music has on us, board-certified music therapists can help meet many of these needs and improve the functioning and quality of life of our military.

Resources

For detailed information about music therapy and military care, check out this white paper published by the American Music Therapy Association.

For information about music therapy, visit www.musictherapy.org.

Kimberly Sena Moore, Ph.D., MT-BC is music therapy faculty in the Frost School of Music at the University of Miami and Associate Editor-Communications for the Journal of Music Therapy. Find Dr. Sena Moore at the Music Therapy Maven and Your Musical Self for Psychology Today.