Falling in Love with New Books for the #NEABigRead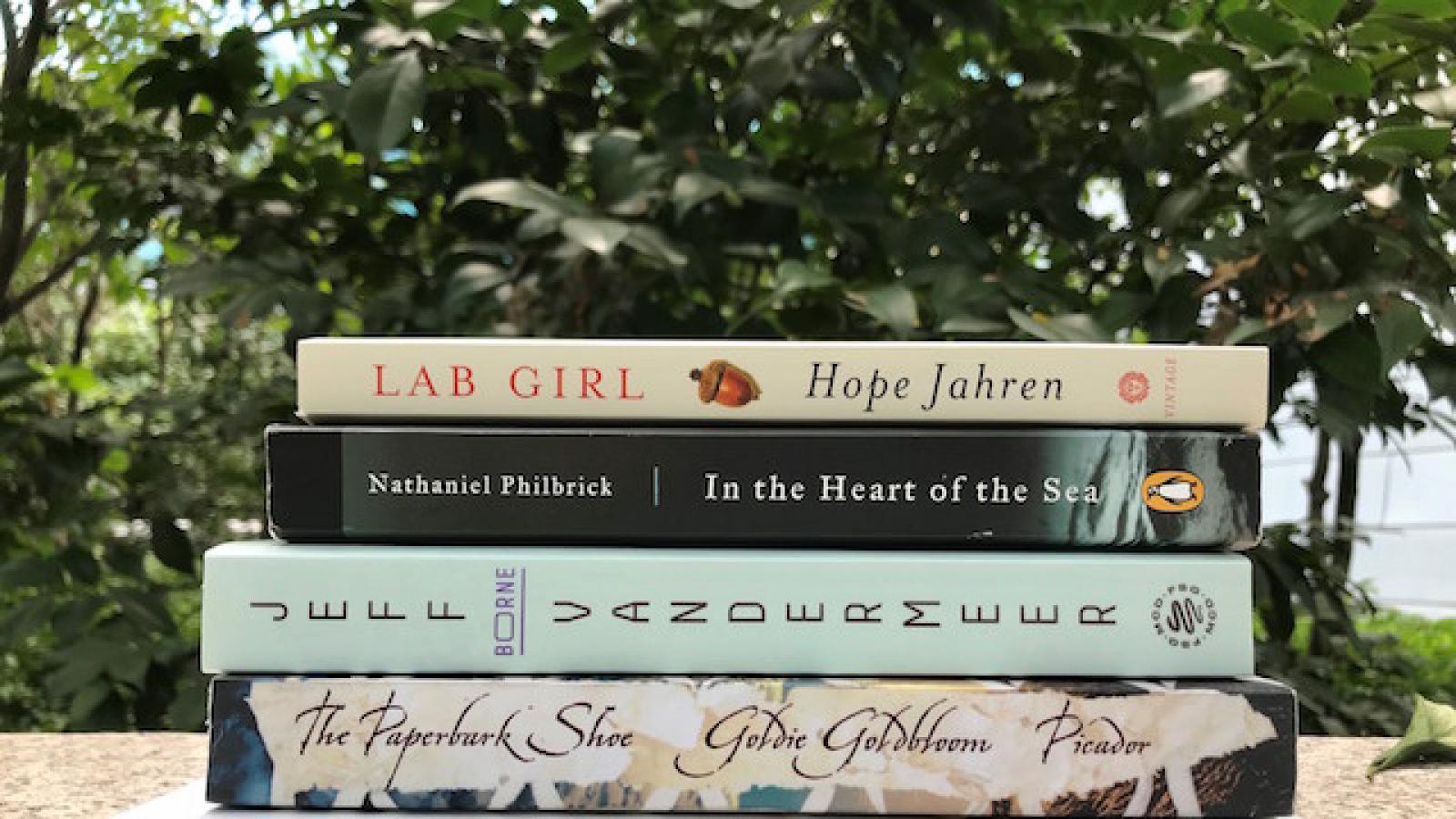 Each year, the National Endowment for the Arts assembles a committee of readers around the country to discuss and recommend books to add to the NEA Big Read library. Who are these readers? Booklovers for sure, but also community organizers—such as prior NEA Big Read grantees—who can speak to the NEA's criteria for choosing books, including their capacity to inspire innovative programming and incite lively and deep discussion. An ideal committee is diverse in its aesthetic taste and experience; it represents both urban and rural environments and anything in between; and it understands that this is a big country and the NEA Big Read library needs to reflect that in its range of voices and genres and themes. Mostly though, an ideal reading committee is filled with folks who can't wait to talk about the books they just read.

This year's reading committee certainly met our standards for what's ideal. We asked them about their experiences reading the titles they ultimately recommended for the 2019-2020 grant period. We heard back from six of them: Kristina Gomez, the events and programming librarian at the Milwaukee Public Library in Wisconsin; Charlie Vazquez, former director of the Bronx Writers Center in New York; Darlene Taylor, founder of INKPEN, a Washington, DC organization that supports writers of color; Dustin Hodge, a television producer and founder of Hodge Media Group in Pueblo, Colorado; Dan Manzanares, outreach coordinator and teacher for Lighthouse Writers Workshop in Denver, Colorado; and Jenci Spradlin, the adult services librarian for the Jackson-Madison County Library in Jackson, Tennessee.

Check out the full list of 32 NEA Big Read titles for your potential new favorites.

NEA: Was there a book that you hadn't heard of—or heard of but wouldn't have read on your own for one reason or another—that you're now glad you read?

KRISTINA GOMEZ: I had heard of In the Heart of the Sea, but it didn't feel like a book for me. Mostly because, and this is a bit embarrassing, I get horrible seasickness and I tend to shy away from water-based narratives! But I dove into In the Heart of the Sea and I am so glad I did. It is a story rooted in history and an unflinching look at human resilience. I couldn't wait to tell others about it and spent the next week approaching friends with: "Did you know that Moby-Dick was based on a real event!?"

CHARLIE VAZQUEZ: The Paperbark Shoe was a wonderful discovery and made me feel like I did when reading Jack London and Washington Irving as a boy, a story so full of adventure, surprises and unforgettable humanity. And the scientific/trivia elements lent it a wonderful depth, entertainment, and a learning experience with an odd Australian twist. 

DUSTIN HODGE: I never would have read Borne on my own, because at first glance, the book seemed so odd. But it turns out—that's the allure. It's different from anything else I've read. [Also,] Lab Girl was one of the most inspiring books I've ever read. The way [Hope] Jahren writes about science made me want to be her lab assistant. Her book was unique, educational, and utterly captivating. After reading Lab Girl, I'm convinced that if Jahren spoke to a room of 100 people, those 100 people would immediately want to become scientists. 

DAN MANZANARES: I hadn't heard of Hustle by David Tomas Martinez before being assigned to read it. But I'm so happy I was. Hustle is a brutal and beautiful collection of poetry. The language is accessible, but also smart, and there were many moments when I had to put the book on my lap and stare at the wall in amazement while repeating lines and phrases in my head. I wanted to hang out with those lines long after I had read certain poems. The content of Hustle is important. The school-to-jail pipeline for communities is real. Martinez doesn't shy away from the truisms about how Americans deal and don't deal with race and masculinity. By presenting a specific neighborhood and culture, Martinez ushers reader through a gateway into bigger societal issues.

JENCI SPRADLIN: Both In the Heart of the Sea and Lab Girl were unexpected delights. On the surface, both titles seemed weighty, whether that be delving into the historical account of a familiar story or that of the scientific; however, the manner in which both authors approached the subjects was engaging and thought-provoking and begs the reader to want to know more.

NEA: Did one or more of the books leave you with new insights about a particular theme or subject matter?

VAZQUEZ: Stephanie Burt's erudite and honest Advice from the Lights explores the psyche of a transgender writer and educator in such a way as to demonstrate that the mind, consciousness, has no gender whatsoever, regardless of how we view it. References to classical and popular culture motivated me to dig deeper for their value to the poet, a jarring and entertaining read…. [Also,] David Tomas Martinez's Hustle gave me new insight into the troubles of Chicano youth, in a fresh and honest way while ending on a hopeful note when he's spared an early death and left with the gift of language and culture to heal his wounds.

HODGE: Lab Girl made me re-examine my worldview. Hope Jahren injects passion into a deeply personal story about scientific curiosity. I read this book, and suddenly, everything around me became a scientific puzzle just waiting for me to solve it. 

MANZANARES: I learned a ton from The Paperbark Shoe by Goldie Goldbloom. For example, I never knew that at the end of WWII, Italian POWs were sent to the farms of Australia to work the fields and live with farmers' families. Astonishing. Also, I've never known someone with albinism, and so had never thought much about how [he/she] navigates society or is treated by it. The strength of this book lies with its use of juxtaposing aspects like these…. Goldbloom's talent is such that she makes all these far-fetched combinations believable. I could never guess what was going to happen, and as a result couldn't put the book down. [Also,] the readers who were assigned Jeff Vandermeer's Borne all agreed how fun it would be for an organization to create programming around this book. Botanic gardens, natural history museums, zoos, schools (from high school through undergrad), art students leagues, and preservation societies, all could be activated in creative ways to help engage people with the novel.

SPRADLIN: In the Heart of the Sea functions like Paul Harvey's "rest of the story" by focusing on the aftermath of the sinking of the whaleship Essex and its impact on the survivors. [Nathaniel] Philbrick then adds dimension and interest through his well-researched descriptions of both the crew and the community from which they came and places it all within the context of the whaling industry during that time. It takes what we traditionally think of as fictional and expands the appreciation of [Herman] Melville's classic tale. 

DARLENE TAYLOR: [Lab Girl] connected the science of people and plants and survival…. The introduction to this story portrayed a girl awed and encouraged by her dad. Science was cool and beautiful. I thought of other little girls in neighborhoods across America who might not have had scientists as models in their lives or mentors. And I imagined reading this story in combination with books such as Hidden Figures to inspire. 

Learn more about the new addition to the NEA Big Read library and find the application guidelines for 2019-2020 Big Read projects here.