Five Questions with Filmmaker Dava Whisenant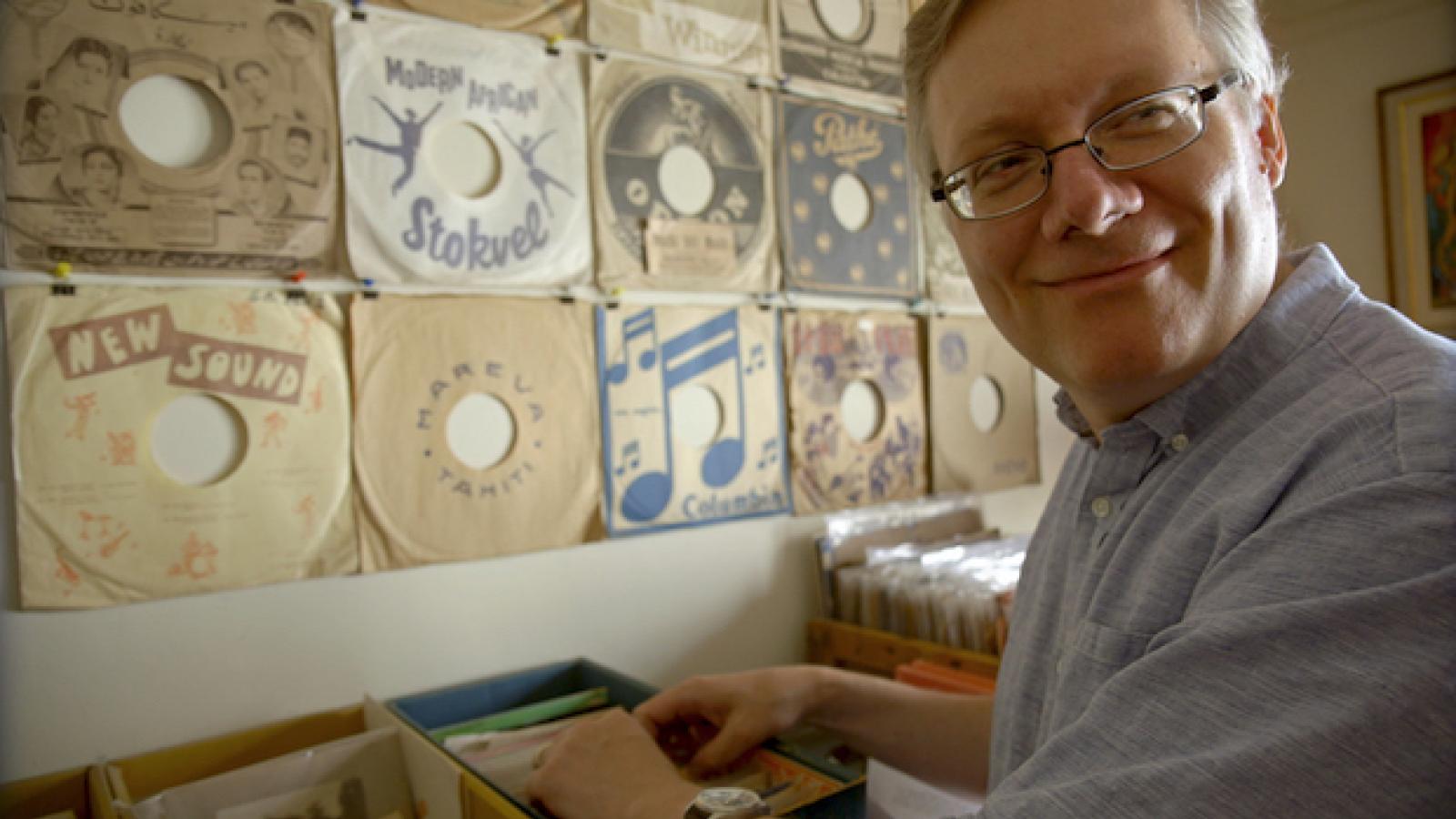 "I guess my whole M.O. is to do films that I would like to watch about people that need a light shown on them." — Dava Whisenant


When Late Show with David Letterman writer Steve Young stumbled on recordings of corporate musicals—musicals written roughly between the 1950s-1980s with the sole purpose of showing off a company's products to internal company audiences only—he thought they'd make a great gag for the show. What Young didn't realize was that finding those vintage recordings and learning about the people who wrote and performed the shows would become a passion project, turning him from a self-described cynical writer to a man obsessed with honoring a forgotten community of music makers. Filmmaker Dava Whisenant, who had worked with Young on Letterman, also had her own awakening alongside his. Having worked as an editor for years, she came to realize how much she enjoyed working on documentaries. When Young told her about his project, she decided it was time to step up into the director's role, and her film Bathtubs Over Broadway is as much about her discovering her own voice, albeit off-screen, as it is about Young's rabbit-hole journey into this forgotten world of entertainment. After the film screened at AFIDocs, we spoke with Whisenant about finding her voice, persistence, and why it's okay to leave a documentary screening with a smile on your face.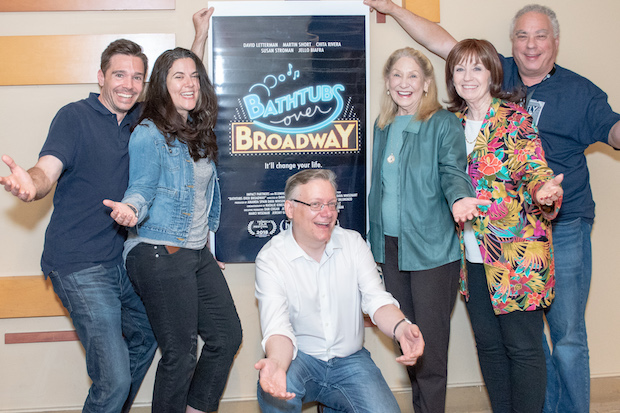 NEA: If you had to write a mission statement for your work as an artist, as a filmmaker, what would it stay?

DAVA WHISENANT: I would say I'm interested in underdog stories. Stories of people who have been disregarded. I also love music and comedy. So it's not always that those four things can go together, but those are the stories that really get me. So I guess my whole M.O. is to do films that I would like to watch about people that need a light shown on them.

NEA: Bathtubs Over Broadway is your first feature film as a director. What was your journey to becoming a filmmaker?

WHISENANT: I've been an editor for about 20 years, and that probably helped me figure out how to tell stories the most efficiently. Although you do really learn new lessons as a director that you don't in the editing room. But I did anything I could edit [whether it was] commercials or action sports, reality shows, indie narrative features. It was pretty much just, "I want to edit anything I can edit, and I need to learn how to do this." I really started connecting more to nonfiction and documentary and felt as an editor that was the best challenge. It's really all I want to do now.

Being an editor can also be kind of frustrating at times. You work with a wide variety of personality types. I worked for a couple people that were not the nicest and I thought, "Why is this person getting to do this? I can do this." And Steve [Young] presented me this amazing opportunity to tell his story and it was like, "Let's grab this opportunity and show people what you could do."

NEA: One of the things I think is a hallmark of documentary films is that they take a long time. What keeps you going?

WHISENANT: Yeah, it can be hard. With this thing, you know, we got a little bit of seed money and then we would shoot and edit, and then show it to people and then raise more money. About two years in it was like, "Oh, God, is anybody ever going to get this?" But I just had this feeling that I couldn't let Steve down. That was the primary motivating factor. Then as we got more team members who were giving their time and love to this, it was like, "I can't let these people down." So for me that was really the thing that kept me going. [I thought,] "We're going to finish this thing. People are going to love it, and this team is going to be proud of what they've done."

NEA: What do you want the audience to take away from the experience of seeing Bathtubs Over Broadway?

WHISENANT: I hope people are more open to other people. That sounds kind of simple, but that's a lot of what Steve learns on this journey. Take a second look. Look deeper. I'm really happy that people in this film are having this light shown on them and their great work, and it's been a real pleasure for the whole team to be able to work with these composers like Hank Beebe and to meet Sid Siegel and to learn about what they did…. We've got a lot of wonderful older people out there that did great things—just ask them about it.

NEA: What do you think this project taught you about yourself as a filmmaker and about making documentaries?

WHISENANT: I learned I'm a lot tougher than I thought. More resilient. In doing that musical number [in the film's finale], that was like one of the most challenging things I've ever done, and I guess at the outset I was nervous and afraid of doing that. It was a lot of money. It was a lot of pressure to get it all done in one day, and I loved it so much. It made me feel like, "There's this whole other level to me that I'm ready to do things like this and I can pull it off." And I learned how important a team is, finding the right team and trusting your team. They weren't necessarily the lessons I thought I'd learn on this thing.

Something that I think about a lot is the documentary, it's not only about capturing real moments, but it's about how you put those moments together to tell a compelling story. That's the editor in me that cares about that. And I feel like it's okay to have happy stories in documentary and it's okay to tell stories in an unusual way. I know that journalism in documentary is very important, but there's room for other kinds of stories. I feel like we got to shake it up a little bit. And nonfiction as a genre, it's huge. It doesn't have to be just this one kind of documentary. I really didn't want to do an essay on industrial musicals from the '50s to the '80s. There's always another way to grab people. I guess I want the community to open up and embrace other ways to tell stories, and some people are doing it and it's magical and that's what's really exciting to me—storytelling and documentary and opening up different ways of telling stories.