10 Things You Didn't Know About George M. Cohan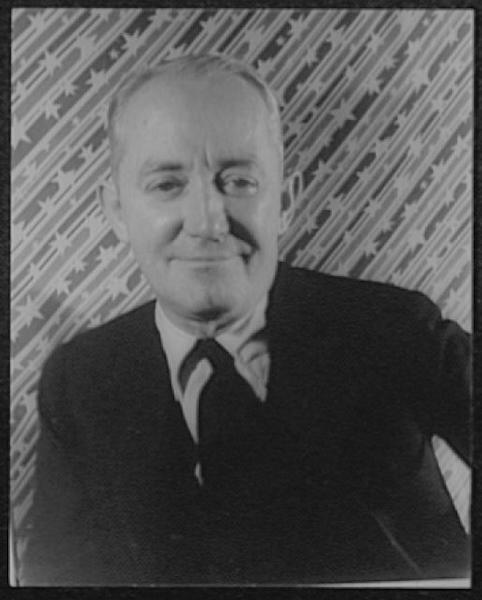 At most every Independence Day parade across the U.S. you're sure to hear the familiar sounds of "Yankee Doodle Boy." But who exactly is George M. Cohan, the man behind the tune that's as much a harbinger of summer as barbecues and fireworks?
During his lifetime, Cohan wore many hats—songwriter, director, producer, actor, composer. Today he lives on through his multitude of artistic achievements. Tunes like "You're a Grand Old Flag," "Give My Regards to Broadway," and "Over There" communicate the resilience of the American spirit, inspiring civilians and service members alike. But the prolific artist was more than his patriotic anthems. Here are 10 things you might not have known about the music maker.
The namesake of "Yankee Doodle?" Although Cohan's birth certificate says he was born July 3, 1878 in Rhode Island, his parents maintained that he was born one day later, making him a Fourth of July baby just like the "Yankee doodle boy" of his song.
The life of a performer—Cohan received formal schooling until the age of eight, at which time he joined the Cohan Four, his family's Vaudeville troupe (Vaudeville was a form of variety entertainment popular in the 1880s-1930s). Eventually the troupe began performing Cohan's original scripts, and Cohan himself became the manager of the family business. The group only stayed together until the turn of the century; by 1906, Cohan had started making a name for himself as a Broadway showman.
Music machine! In his lifetime, Cohan published over 300 songs and created over 50 musicals!
No song unsung? Not exactly. Only seven recordings of Cohan singing his original songs have been released. Apparently, he disliked the sound of his own voice and preferred not to sing the hundreds of songs he wrote.
That's showbiz—In the early 20th century, actors and stagehands often faced unfair working conditions—contracts required long hours of rehearsal, many of which went unpaid. To make matters worse, costume and tour expenses were paid out-of-pocket, and directors frequently replaced lesser-known actors with bigger-named stars once a show gained popularity. In response, the Actor's Equity Association, an actor's union in New York City, called for a strike. As actors left their performing roles in protest, dozens of theaters closed and performances were cancelled. Cohan, whose original play The Royal Vagabond was cancelled due to the month-long strike, vehemently opposed the protest. To Cohan, leaving a show unperformed failed the audience to whom actors had a duty to relieve the mundanity and hardship of day-to-day life.
Give my regards to Congress! Cohan was awarded a Congressional Gold Medal by President Franklin Delano Roosevelt in 1940 for his efforts to boost World War I morale with patriotic songs like "You're a Grand Old Flag" and "Over There." He died two years later in 1942.
Bronze: Legacy—In 1959, Tony award-winning lyricist and librettist Oscar Hammerstein II organized a project to erect a bronze statue in Cohan's honor in New York City's Times Square. The statue's pedestal reads "Give my regards to Broadway."
A taxing tribute? Forget the medal and the statue—you know you've made it when you've been memorialized in the tax code. In George M. Cohan v. Commissioner, Cohan was scrutinized by the IRS for failing to document deductible business expenses. In his defense, he claimed that as a busy performer and producer, he couldn't be expected to write everything down, and that as a well-known Broadway star, his expenses were credible. Luckily for him, the court ruled in his favor. Now, the so-called "Cohan Rule" stipulates that if a taxpayer has not documented deductible expenses, he may make a reasonable estimate, provided that the expenses are legitimate.
Academy Award-worthy—James Cagney won an Oscar for his performance in Yankee Doodle Dandy (1942), a biographical film about Cohan's life. Ironically, Cohan disliked working in Hollywood because he had little production freedom regarding technical methods, script, and music. However, when he saw the film, Cohan apparently exclaimed, "My God, what an act to follow!"
The American…Rag? One of his most famous songs, now known as "You're a Grand Old Flag," was originally titled "You're a Grand Old Rag." Listen to Cohan's 1906 recording on the Library of Congress' website.