Celebrate 2019 NEA National Heritage Fellow Bob Fulcher!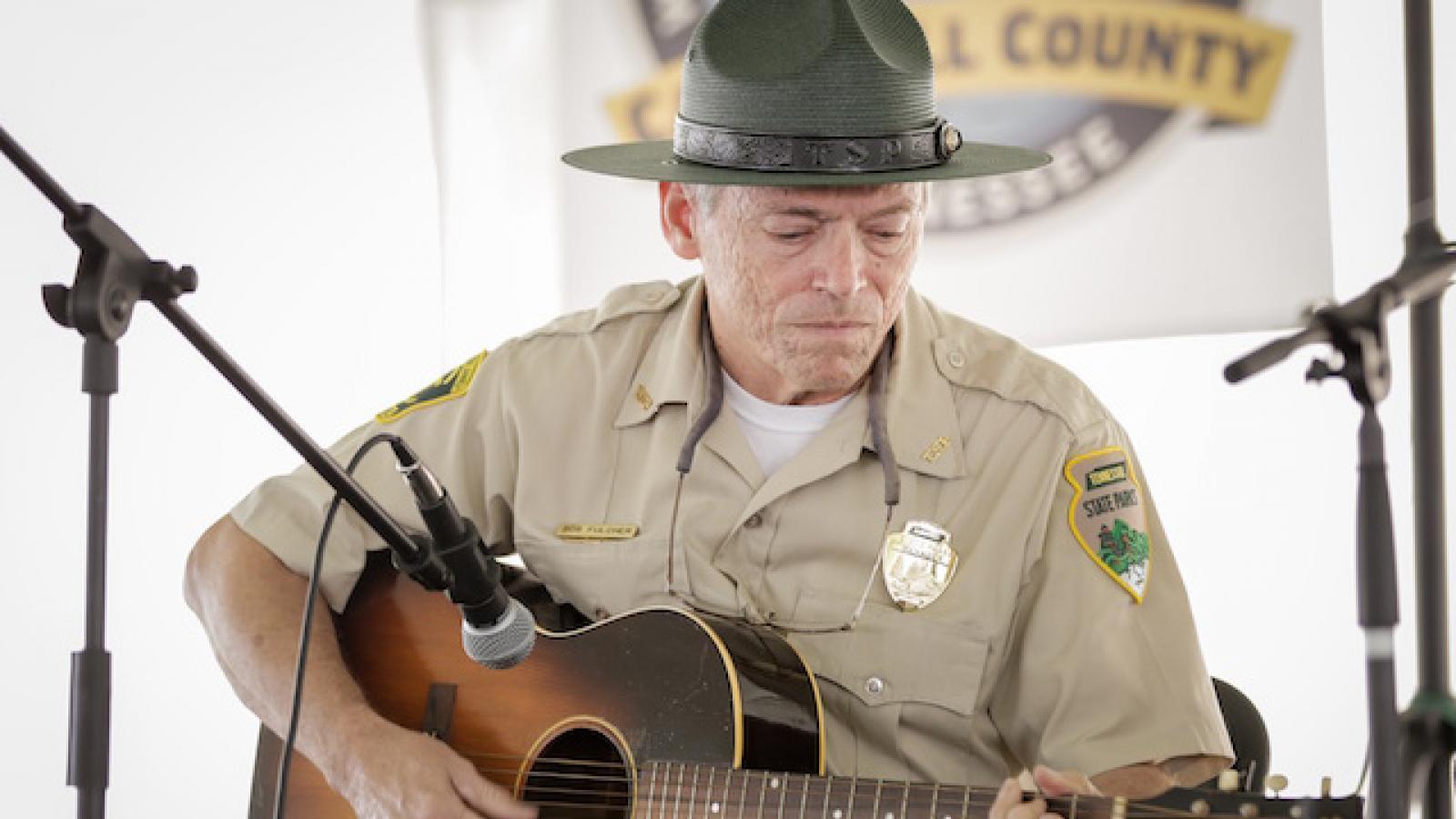 Proceeding from his post in the Tennessee State Parks, folklorist Bob Fulcher has spent four decades engaged in relentless folklife fieldwork and programming, ardently supporting traditional artists and providing inspirational mentoring to young culture workers.

Currently the park manager of the Cumberland Trail State Scenic Trail and State Park, Fulcher adheres to a mandate that park custodians must conserve and interpret the cultural world with the same focus as they do the natural one. In the 1970s, Fulcher's fieldwork on the Cumberland Plateau led to the discovery of folk artists of extraordinary quality. His research brought attention to Dee and Delta Hicks, ballad singers with a repertoire perhaps unmatched in the United States, and 1992 National Heritage Fellow Clyde Davenport, a masterful fiddler with a deep stock of traditional tunes, among dozens of others.

In 1979, Fulcher started the Tennessee State Parks Folklife Project, a groundbreaking program that initiated cultural fieldwork throughout the park system. Under Fulcher's guidance, young folklorists spent summers conducting intensive field research and planning park programming. The project's efforts led to the creation of more than a dozen annual events, as well as a prodigious body of audio and photography spanning the full range of Tennessee folklife. Today the documentation is housed at the Tennessee State Library and Archives as its preeminent cultural collection. MORE...



Join us as we celebrate Bob Fulcher and the other 2019 NEA National Heritage Fellows at a free concert on Friday, September 20 at 8:00 PM ET. Watch live at Shakespeare Theatre Company's Sidney Harman Hall or online at arts.gov. Find ticket and other information here.