Celebrate 2019 NEA National Heritage Fellow James F. Jackson!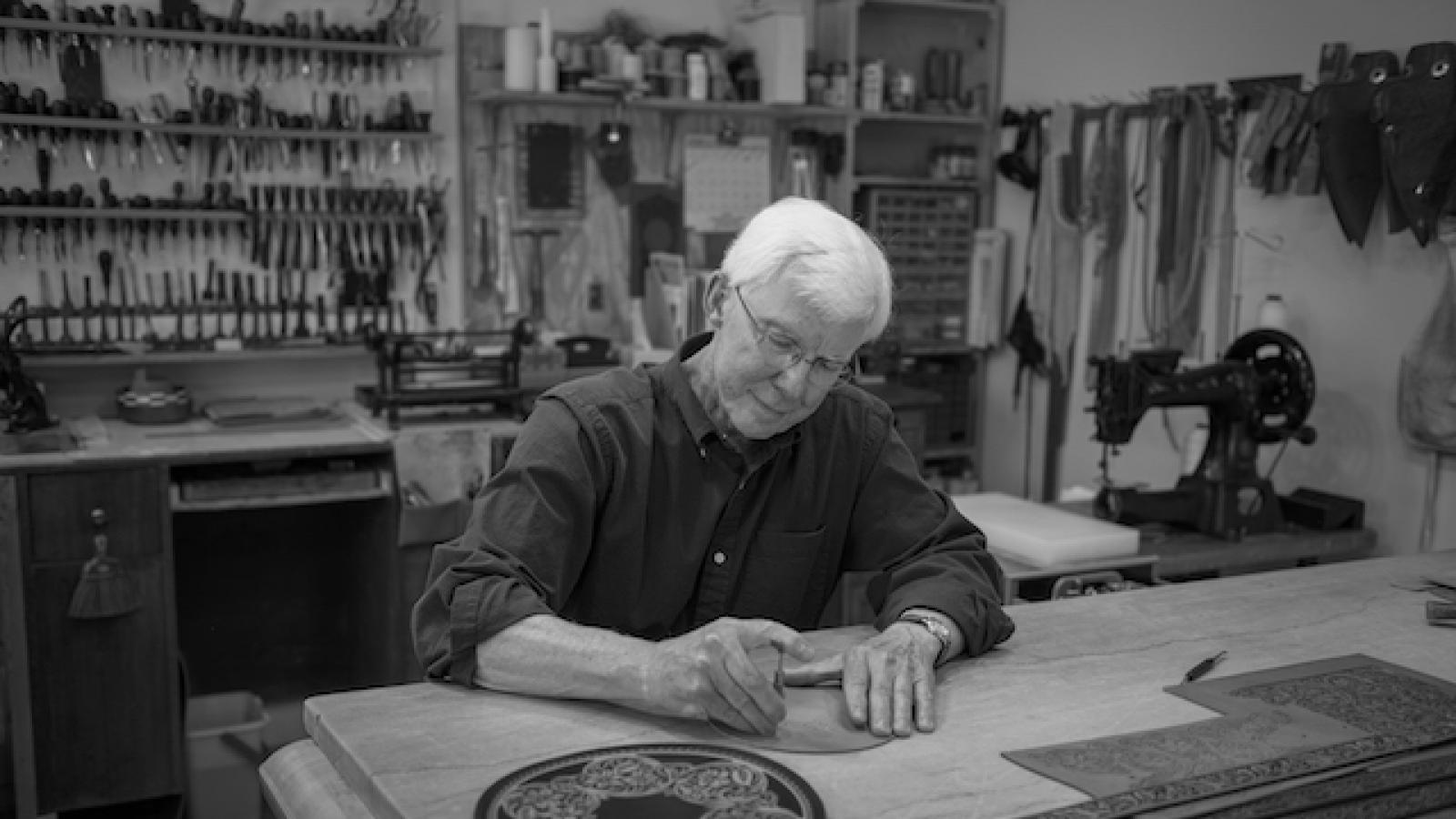 An exquisite tooler of leather, James F. Jackson carves in the distinctive Sheridan Style tradition of leatherwork. Fine tooling of delicate flowers and intricate swirls are essential ingredients of Sheridan Style, and Jackson is today one of the finest practitioners of such work.

Jackson was born in 1951 in Denver, Colorado. His father was saddlemaker Edward Jackson—who was born on the family ranch outside Cody, Wyoming. Edward learned to make saddles in Denver and then owned saddle shops across Colorado's Front Range. This led to saddlemaker Ernie Ernst hiring Edward to work in his shop in Sheridan, bringing the Jackson family back to Wyoming. In high school, Jackson started working alongside his father, learning the leather worker's trade by carving and tooling saddles and other items like belts, holsters, purses, spur straps, and chaps. MORE...

Join us as we celebrate James F. Jackson and the other 2019 NEA National Heritage Fellows at a free concert on Friday, September 20 at 8:00 PM ET. Watch live at Shakespeare Theatre Company's Sidney Harman Hall or online at arts.gov. Find ticket and other information here.