Celebrate 2019 NEA National Heritage Fellow Josephine Lobato!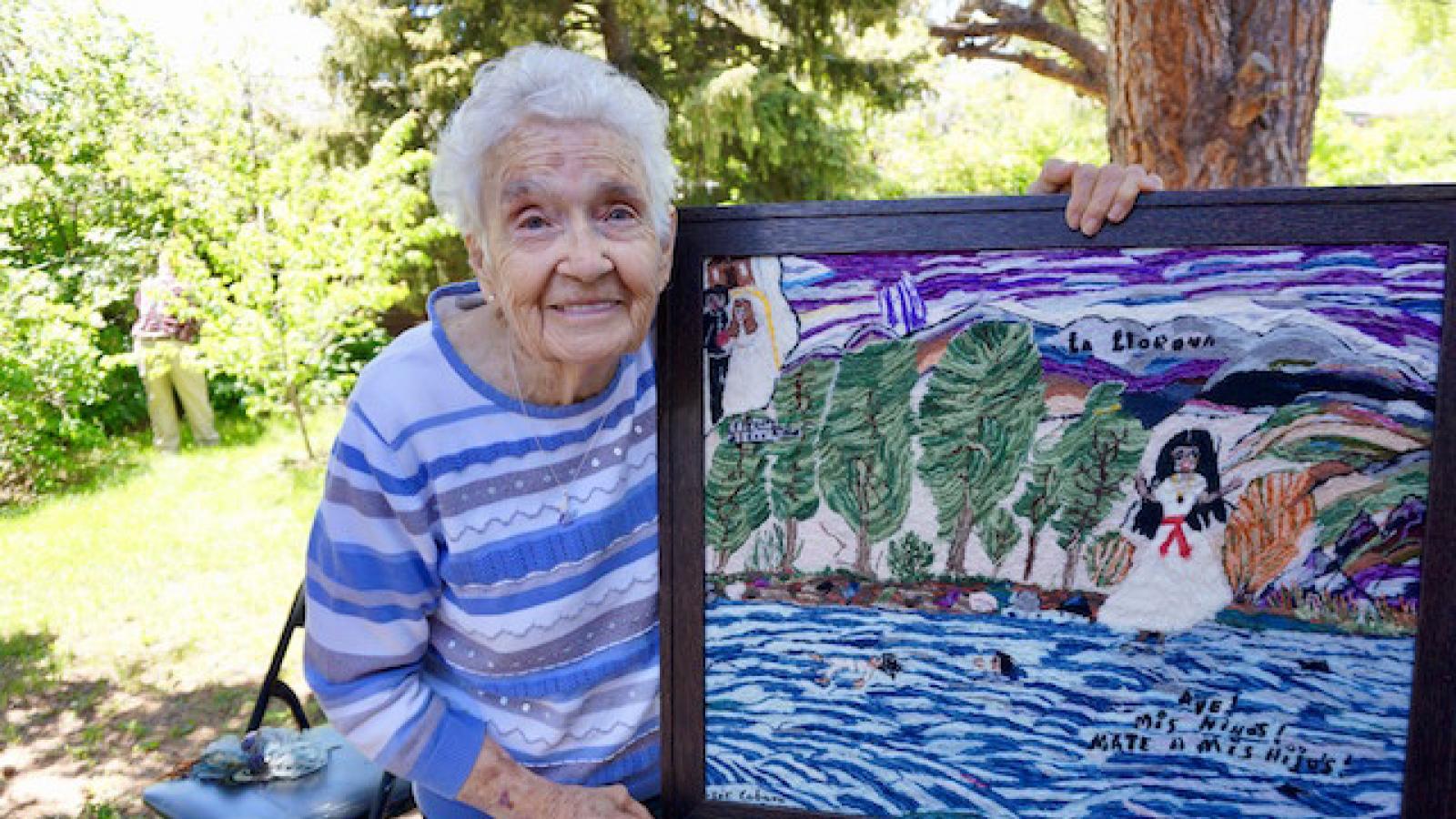 For more than 30 years, Spanish colcha embroiderer Josephine Lobato has created embroidered renditions of cultural memories, enactments, and folk histories. Her tenacity and passion have sustained her as the sole Colorado practitioner of Spanish colonial style needlework known as colcha embroidery. Lobato inventively uses only one stitch, the colcha stitch, a couching stitch (one of the oldest stitches in the world) associated with the settler culture of the Southwest to create pictorial narratives about Hispanic life in the San Luis Valley in southcentral Colorado.

Women of Lobato's pre-World War II generation learned domestic crafts as part of growing up in the Valley. Lobato knew how to embroider as a young girl but had never encountered colcha embroidery in the revitalized form of a pictorial narrative until she attended a stitching workshop offered by the San Luis Sangre de Cristo Parish in 1988 when she was in her early 50s. That encounter literally changed her life. The significance of Lobato's epiphany during the workshop, and her subsequent devotion to creating colcha embroideries, recall folklorist Henry Glassie's observation that "medium is a biographical accident." Lobato's discovery was the perfect confluence of craft with an innate desire to express herself artistically. At that time her artistic awakening marked a critical entry point into an imaginative world colored by her life experience and her hunger for cultural history. MORE...

See some more examples of Lobato's work here.

Join us as we celebrate Josephine Lobato and the other 2019 NEA National Heritage Fellows at a free concert on Friday, September 20 at 8:00 PM ET. Watch live at Shakespeare Theatre Company's Sidney Harman Hall or online at arts.gov. Find ticket and other information here.