Celebrate 2019 NEA National Heritage Fellow Rich Smoker!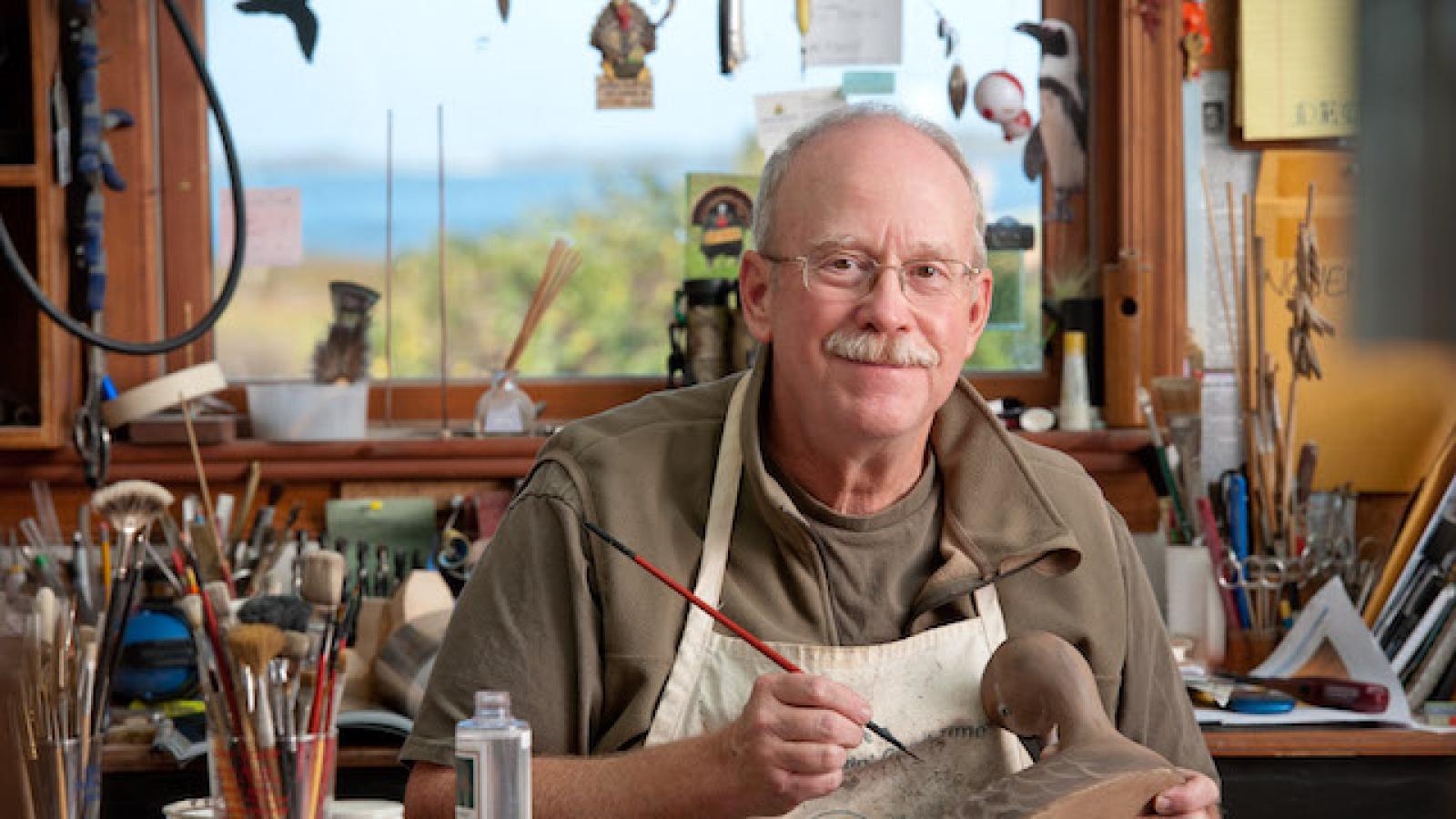 Decoy carver Rich Smoker spends as many as 12 hours a day creating wildfowl decoy carvings out of his home workshop on the banks of the Big Annemessex River, a tributary of the Chesapeake Bay on Maryland's Lower Eastern Shore. Living as he does on the edge of the Atlantic Flyway, Smoker only has to look out the back door for inspiration. The passing fauna range from Atlantic brant, black skimmers, terns, and pelicans to the duck breeds that make up the better part of his repertoire: red-breasted mergansers, canvasbacks, scaup, teal, and many more.

Following on earlier, indigenous traditions, carvers like Smoker have been fashioning lifelike decoys since the early 19th century. In the past, decoys were vital hunting tools used to put food on the table. Some are still used for this purpose, though it is more common today to find them as collectibles at contests and showcases.

Born into a family of outdoorsmen in 1952, Smoker carved his first decoys with his father on the banks of the Susquehanna River in Selinsgrove, Pennsylvania, his hometown. He continued carving while apprenticing for nine years as a taxidermist, a trade that sharpened his understanding of avian anatomy. As Smoker's love of the carving tradition grew, he began taking trips to Maryland, where he learned from many masters, including Lem Ward, a 1983 NEA National Heritage Fellow, and Steve Ward, two brothers whose local barbershop had become a makeshift carving studio due to popular demand for their decoys. MORE...

Listen to our Art Works podcast episode with Rich Smoker here.

Join us as we celebrate Rich Smoker and the other 2019 NEA National Heritage Fellows at a free concert this Friday, September 20 at 8:00 PM ET. Watch live at Shakespeare Theatre Company's Sidney Harman Hall or online at arts.gov. Find ticket and other information here.