Celebrate the 2019 NEA National Heritage Fellows!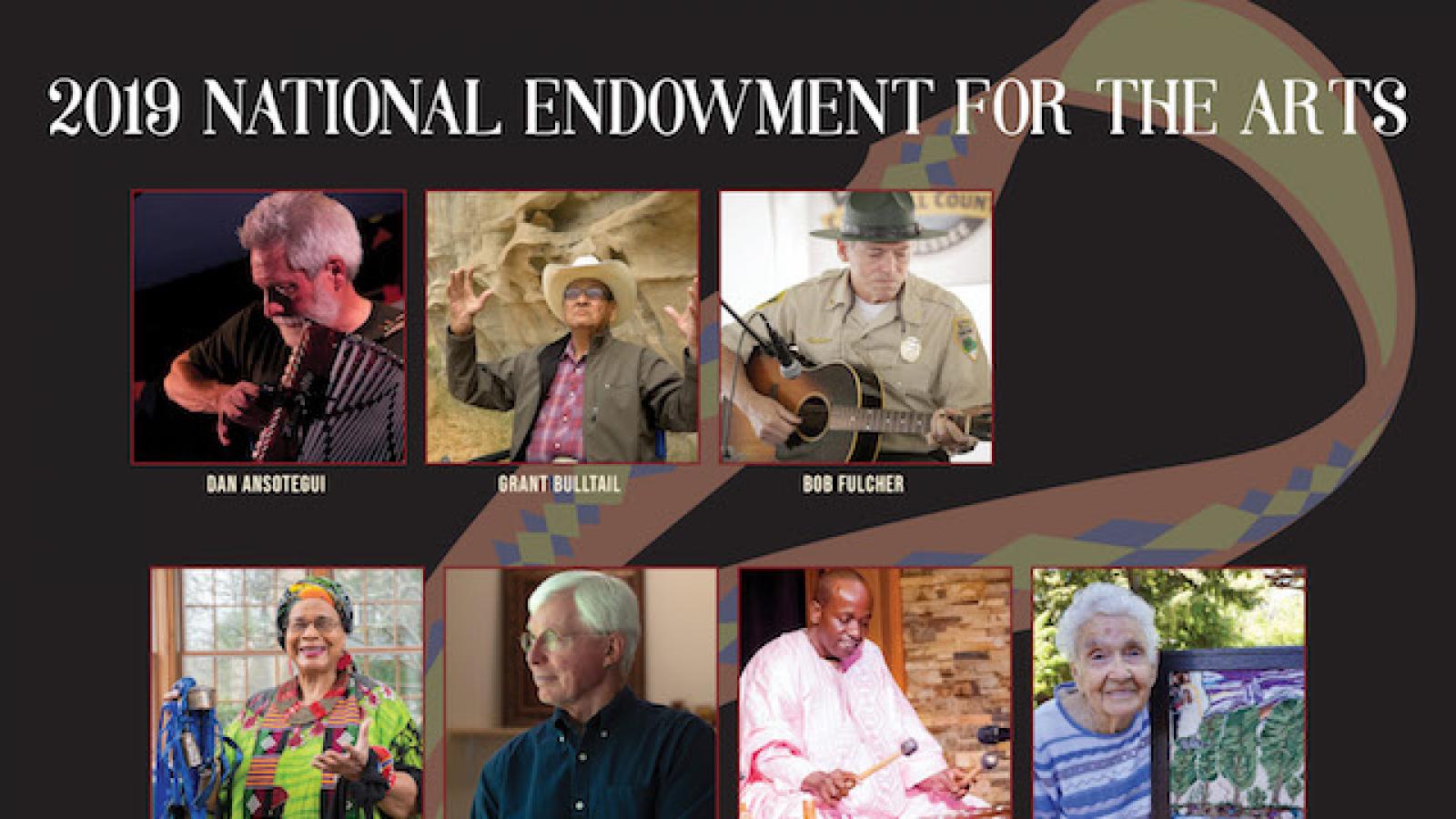 "The National Endowment for the Arts is proud to recognize these artists and the important role they play in our nation's vibrant cultural landscape. Whether it's through storytelling, mentoring, or performance, these Heritage Fellows are committed to sharing their art forms with others." — Mary Anne Carter, Acting Chairman, National Endowment for the Arts


Congratulations to the 2019 NEA National Heritage Fellows, recipients of the nation's highest honor in the folk and traditional arts. Each fellowship includes an award of $25,000 and the recipients will be honored at two public events on September 18 and 20, 2019 in Washington, DC.

The 2019 NEA National Heritage Fellows are:

Dan Ansotegui, Basque musician and tradition bearer from Boise, Idaho
Grant Bulltail, Crow storyteller from Crow Agency, Montana
Linda Goss, African-American storyteller from Baltimore, Maryland
James F. Jackson, leatherworker from Sheridan, Wyoming
Balla Kouyaté, balafon player and djeli from Medford, Massachusetts
Josephine Lobato, Spanish colcha embroiderer from Westminster, Colorado
Rich Smoker, decoy carver from Marion Station, Maryland
Las Tesoros de San Antonio—Beatriz (La Paloma del Norte) Llamas and Blanquita (Blanca Rosa) Rodríguez, Tejano singers from San Antonio, Texas
Bob Fulcher, folklorist and state park manager from Clinton, Tennessee

Click on each Heritage Fellow's name to learn more about them. Read the full news announcement here.