NEA Big Read Author Jeff VanderMeer on Gardening, Fan Art, and Creative Collaborations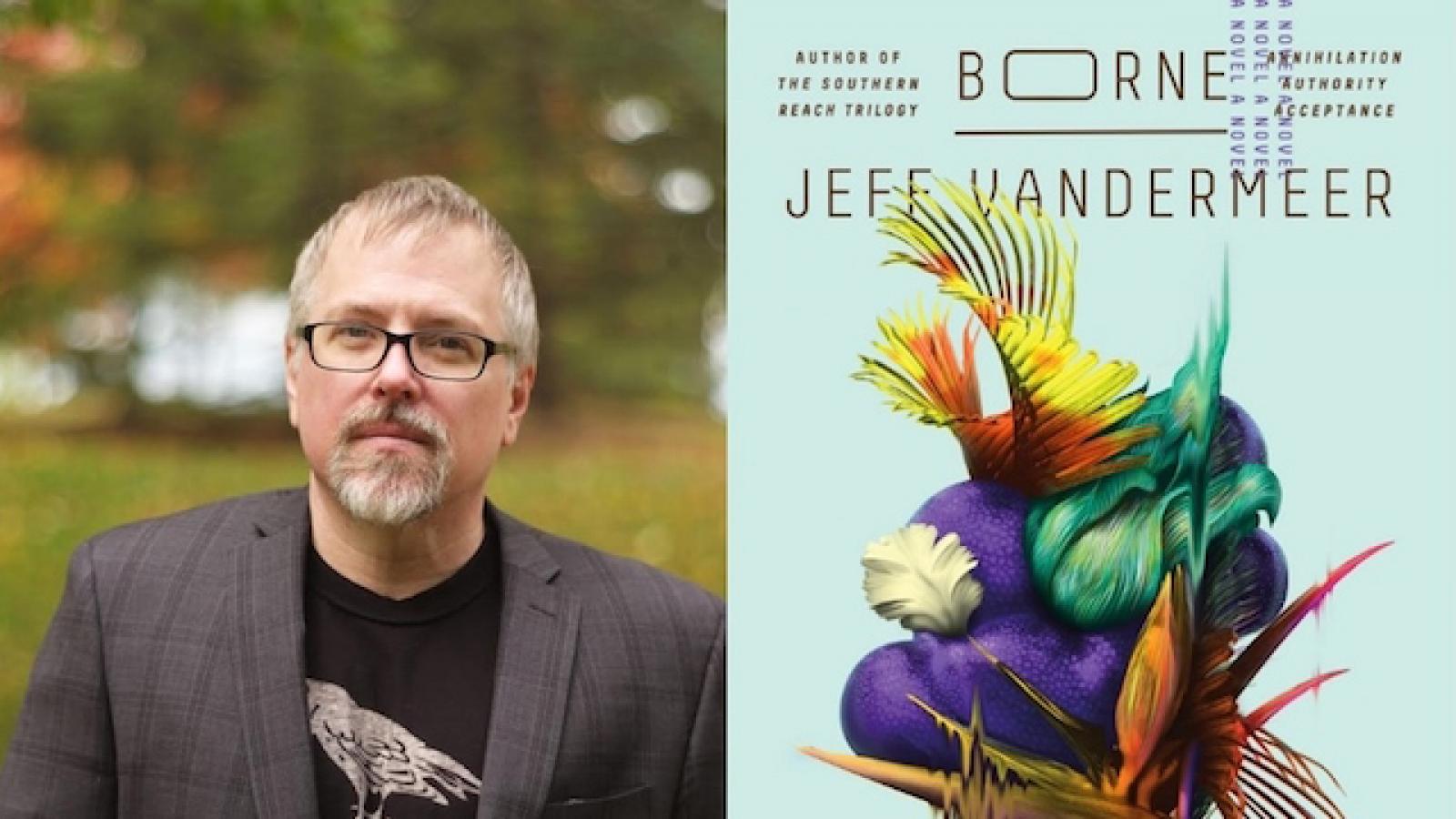 NEA Big Read author Jeff VanderMeer spent his early years in the Fiji Islands where his father, an entomologist and research chemist, went to study rhinoceros beetles until he turned his attention to fire ants and moved the family to Gainesville, Florida. A lifelong birdwatcher, VanderMeer has published numerous books that reflect his passion for—and curiosity about—nature and biodiversity, including the award-winning trilogy The Southern Reach. The series begins with the book Annihilation that was adapted to the screen in 2018. His novel Borne—which is included in the NEA Big Read library—tells the story of a woman who finds a mysterious creature and nurtures it as it evolves into a being she both loves and fears. We asked VanderMeer to reflect on art and writing, and what it means to be part of the NEA Big Read.

NEA: Can you share an anecdote about a meaningful experience you've had at a reading?

VANDERMEER: I sometimes get cynical about what fiction can achieve in terms of changing the world, especially with regard to how we think about nature, wilderness, and our fragile biosphere. But lately I have had a number of young people come up to me and say that my recent books were an influence in encouraging them to go into environmental science as a career. That means a lot and is intensely moving.

NEA: Are there themes that you return to in your writing?

VANDERMEER: I tend to return to the war of good and bad imaginations in the human sense. Everything around us is the result of something that came out of someone's head. That can be immensely amazing or utterly terrible. Or just banal. How those extremes happen, intertwined with examining what "beauty" is as a construct, I keep coming back to. I also keep coming back to climate change in some guise—have been since the late 1980s. And the richness of the life around us we don't always see. I think there is also some element of examining what love is in most of my novels. I return to them, these themes, because I feel they're the most important things. Because I feel them deeply, in the body.

NEA: What's something we'd be surprised to know about you and/or your writing?

VANDERMEER: I think when readers hear that a novel like Borne has a giant flying bear in it, they may not realize how much realism goes into keeping that giant bear afloat. The majority of the scenes in my novels tend to be about usual, mundane human things. I started out writing some short stories that were full-on realism and some that were surreal and without the practice of writing stories with no speculative element, I don't think Borne or the Southern Reach Trilogy would work quite as well.

NEA: What are some artistic endeavors (in addition to writing) that you enjoy?

VANDERMEER: Well, I can't act, sing, play an instrument, paint, draw, or do any of those things. But I've recently taken up gardening, which I think of as artistic. I'm trying to remove invasive plants and replace them with native plants in a way that makes it look like the natives have always been there. So the artistic element is trying to reimagine the landscape and make the results not look like a formal garden at all, even as there is a plan and a design. It's immensely rewarding and I love learning about plants and trees.

NEA: Which writers have had a significant influence on your work?

VANDERMEER: So many. Angela Carter showed me a way to use language I hadn't encountered before. When I first found her work, it was like an ecstatic spiritual experience. I just hadn't realized you could do that. And I think Carter's bloody-minded no nonsense approach outside of her writing really resonated with me. An obscure novel by Stepan Chapman, The Troika, is with me always as well, for how it breaks all the rules of fiction writing and yet is so dangerous in its emotional impact.

NEA: As a new NEA Big Read author, which aspect(s) of the program are you most excited about?

VANDERMEER: I'm always seeking cross-disciplinary approaches. When I go to a book festival, I love to hear the perspective of memoirists, poets, and others who aren't novelists. I seek out musicians and artists for the same reason. I also like to ignore the boundary between contemporary literary fiction and speculative fiction in terms of what I read and what authors I'm in dialog with. Lately, scientists have been part of the mix because of the Southern Reach Trilogy. I also used to run a reading series and to run a literary magazine, so I very much like engaging with the whole idea of community and the arts. So it's really a general excitement of my novel being transformed and re-imagined through all of these interactions—and it being a conduit for discussions and creative moments that may in the end have nothing to do with the novel but just the way the NEA Big Read program energizes communities to read and think about what they're reading.

NEA: What would be fun for you to see in terms of a creative response to your book?

VANDERMEER: There's a lot of fan art around Borne, because of the fantastical creatures in the novel. In fact, one piece of fan art wound up in the revised edition of my Wonderbook creative writing guide and another became the cover to the Chinese edition of Borne. I actively encourage this kind of engagement and let it feed back into the lore of the book, so to speak. The NEA Big Read opportunity simply magnifies that. I fully expect that the experience will lead to creative collaborations and other things I can't even imagine yet. It's very invigorating.

NEA: Which books would you recommend from the NEA Big Read booklist?

VANDERMEER: Kelly Link's collection [Pretty Monsters] is first rate, of course—I've actually got it in first edition, limited edition, and advance reader copy editions. It's an amazing feat of the imagination and also has a sharpness I like a lot. Ursula K. Le Guin's A Wizard of Earthsea was a formative experience as a teen reader. Lab Girl by Hope Jahren strikes me as an important read given the gender disparity in many branches of science and it's just also a wonderful read.

NEA: Are there any books on the NEA Big Read list that you've heard about and are excited to read?

VANDERMEER: Into the Beautiful North by Luis Alberto Urrea is on my book pile to read because I love novels that are more than one thing. Satire, humor, a compelling story and characters? Sign me up.

Find more information about Jeff VanderMeer and Borne, as well as discussion questions about the novel, here. For more information about the rest of the NEA Big Read library and applying for an NEA Big Read grant, click here.