American Artscape Notable Quotable: DesignPhiladelphia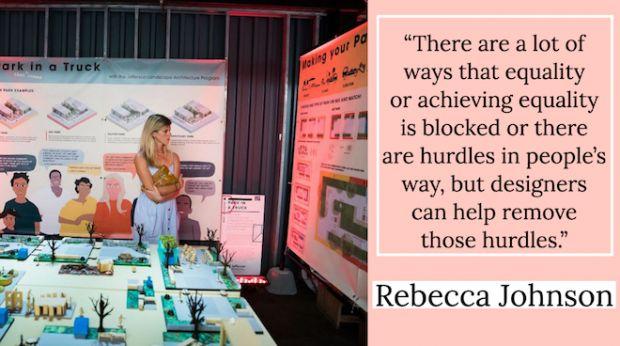 "There are a lot of ways that equality or achieving equality is blocked or there are hurdles in people's way, but designers can help remove those hurdles." — Rebecca Johnson
Since 2004, the nonprofit Center for Architecture and Design, an offshoot of the Philadelphia chapter of the American Institute of Architects, has hosted the annual DesignPhiladelphia Festival to both celebrate the city's design sector and educate the general public about the range of design disciplines. In light of the 2020 women's suffrage centennial, the center's executive director Rebecca Johnson and her team found themselves wondering if there was a connection between American women gaining the right to vote and the festival's goals of celebrating design. It quickly became clear that there was a parallel between women's suffrage as a step toward equality for women and the role that the art of design can play in creating and fostering equality for all.
With support from the National Endowment for the Arts, this year's festival will highlight projects that promote autonomy for women, as well as recognize the knowledge and skills women bring to the design world because of their lived experiences. "We want to look at projects and ideas that move towards equality, but we also want to acknowledge the women who have actually made an impression through the work that they do," said Johnson.
Read more about the festival—including the center's plan for making this year's event virtual in light of the pandemic—in the latest issue of American Artscape.