American Artscape Notable Quotable: Playwright Diana Grisanti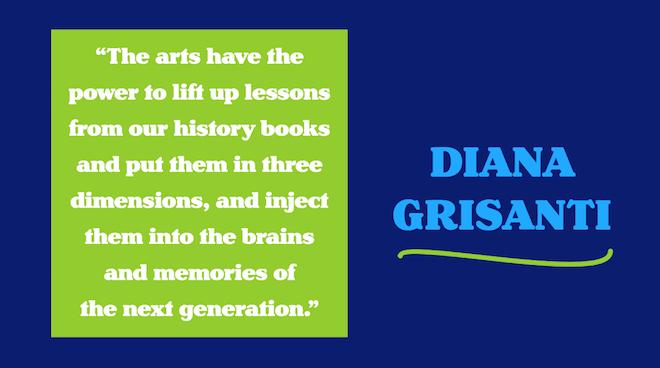 "The arts have the power to lift up lessons from our history books and put them in three dimensions, and inject them into the brains and memories of the next generation." — Diana Grisanti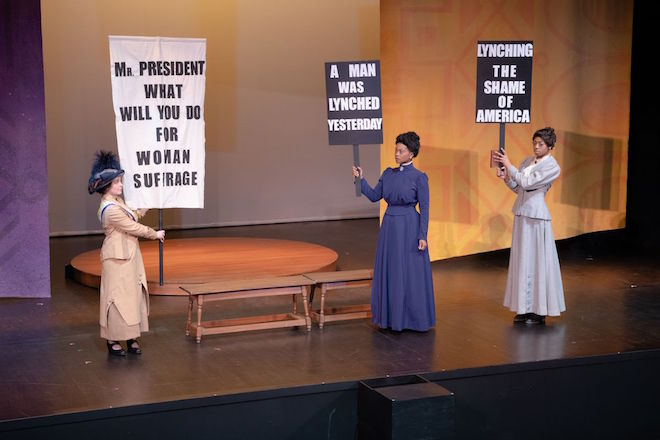 Playwright Diana Grisanti has vivid memories of seeing plays at StageOne Family Theatre in Louisville, Kentucky, as a child, including Number the Stars, Tuck Everlasting, and The Best Christmas Pageant Ever. So she jumped at the chance to write a new play for StageOne about women's suffrage, which premiered on February 1, 2020, with support from the National Endowment for the Arts. The production, which also featured an all-female creative team, was part of the agency's call for projects that celebrated the centennial of the passage of the 19th amendment.
We spoke with Grisanti and StageOne Producing Artistic Director Andrew Harris about Grisanti's play, Lawbreakers! (A Fast and Furious History of Women's Suffrage) and their hope that it would not only make the history of the suffrage movement memorable and alive, but also show its relevance to young people today.  
Read the full story, "Honoring their Voices," in the new issue of American Artscape, Celebrating the Centennial of Women's Suffrage.
Did you know that the arts played a crucial role in the women's suffrage movement? Learn more in the new National Endowment for the Arts publication, Creativity and Persistence: Art that Fueled the Fight for Women's Suffrage, available for download as a PDF or an audiobook.