Are You Including People with Disabilities in Your Virtual Arts Events?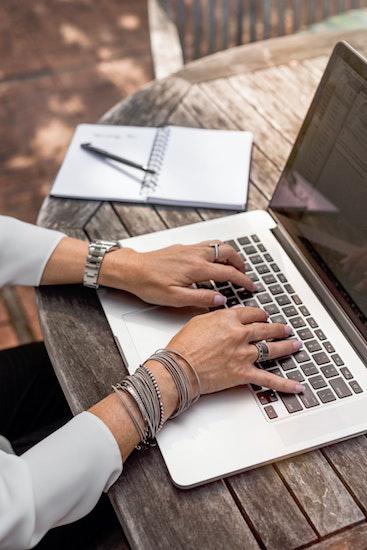 During this difficult time of the COVID-19 pandemic when people need the arts more than ever, arts and cultural organizations have quickly responded by making their programming and content available to audiences around the world via online platforms. There is another important consideration, however, beyond availability: is the content accessible for people with disabilities?
Words like accessible and accessibility are often used broadly, but they are also very specific terms that empower the disability community. Physical accessibility ensures that people with physical disabilities can access the built environment, including museums, galleries, performing arts facilities, film screening venues, and schools. Program accessibility ensures that arts content and programming is made accessible by providing effective communication through accommodations like sign language interpretation, captioning, audio/visual description, and tactile opportunities. But how does this translate in times of COVID-19?
With the pivot to virtual programming, such as livestreamed performances, videoconferences, webinars, and online exhibitions, understanding how to make your virtual content accessible is crucial. Organizations must continue to ask themselves, "How are we providing effective communication to people who are deaf or hard of hearing? To people who are blind or have low vision? To people who have learning or cognitive disabilities? And how are we communicating our accessibility to these audiences?" People with disabilities represent a large, diverse portion of your audience and they should have equitable access to the arts, especially during times of crisis.
How and where to begin understanding virtual accessibility?
In order to help navigate this transition and share the best approaches, the National Endowment for the Arts has developed a guide, Resources to Help Ensure Accessibility of Your Virtual Events for People with Disabilities.
Some of the most common examples of access accommodations for virtual events include captions and sign language interpretation for streamed performances, webinars, and videoconference meetings; captions and audio description for films and theater performances; visual description for online exhibitions and museum or facility tours; and audible reading of high-contrast text and image descriptions on webinar presentation slides. This guide includes tips and sample resources for providing these accommodations and communicating them to the public. We have included cost-effective sample resources where possible, but please note that it is also important to budget for accessibility.
Arts and cultural organizations are doing an amazing—and vital—job in making their programming available during a difficult time. We look forward to seeing them become more accessible too.
Beth Bienvenu is the National Endowment for the Arts Director of Accessiblity. Lauren Tuzzolino is the agency's Accessibility Specialist.