Celebrating the 2020 Poetry Out Loud Champions!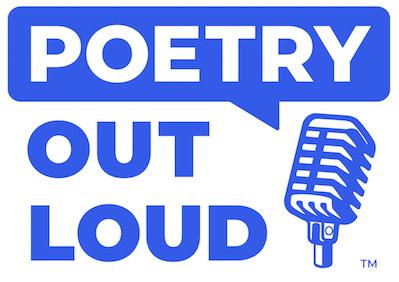 Although the POL National Finals were cancelled due to COVID-19, we're happy to announce we're working with our POL partner, the Poetry Foundation, to recognize and celebrate the 2020 state POL champions. Over the coming weeks we will honor both the students who won their state Poetry Out Loud competition (state champions) as well as students who advanced to the state finals in states that were unable to hold a competition by releasing videos of these students reciting poems from the POL anthology. You can find these videos on our YouTube channel as well as on National Endowment for the Arts social media platforms. Find more information here, including the winners of this year's Poetry Ourselves competition. 
To celebrate both National Poetry Month and Poetry Out Loud (POL) we asked poet and National Endowment for the Arts Literature Fellow Adrian Matejka to share with us his thoughts on what makes POL such a vital program. Here's what he had to say.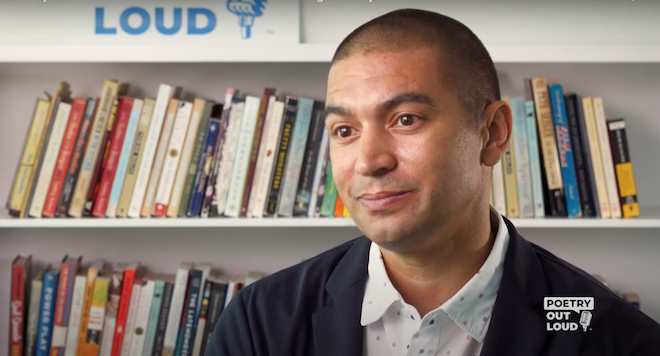 Poetry creates a space for empathy that no other art does. It invites anybody who's interested to articulate a point of view or a desire or a fear. It's not always clear to students in high school that that's the case, so one of the things that Poetry Out Loud as a program does is create a really inclusive space. So if you are a student who maybe isn't familiar with poetry, you have the opportunity to read poets of different cultural communities, different economic circumstances, and to really inhabit those words. It invites people who are English-oriented already, people for whom English is their second language, it brings them all into the same room under the umbrella of poetry and performance.
One of the things that I noted the very first time I was involved in Poetry Out Loud was that somebody was reading a poem by Natasha Trethewey, and somebody else was reading a poem by Gwendolyn Brooks and someone else was reading a poem by Etheridge Knight. They were performing these poems that I had to really struggle to find when I was coming up, poems that offered them insight into a kind of cultural experience that they might not have known existed in poetry. In Poetry Out Loud, you get exposed to writers of Asian descent, you get exposed to African-American poets, you get poets who are non-binary, you get all of the range of cultural experiences. It allows students who maybe don't see themselves in the books and the poems that we ordinarily study in English class to be welcomed into that space.
When you're in the room and you see these young people who are reciting poetry that they've practiced and they've lived in for months, you can feel that the people around them are excited just as much as they are. I've judged competitions at the local level, I've done it at the state level, and also at the national level, and every one of those spaces is full of energy and welcoming and joy. It feels like the room is there for you as you're reciting a poem, and you're not in competition with the other poets as much as you're in competition with the poem and the performance of the poem itself.
This is a dynamic age group. They're growing, they're changing, they're learning so much, and poetry helps to reframe things as you're trying to find language for your first love, or for your first major loss. Whatever that might be, there's poetry waiting to say, "This is how you do it." Poetry sells itself, I think, once it's in front of people, so the trick is getting it in front of them. Poetry Out Loud as a program creates a framework for that.
Poetry Out Loud is a vital program. It's one that I think can create community in schools and outside of those schools in ways that there's no other program that can. If you want to see your children, your students, grow in a way that you would have never expected, have them memorize a poem, have them perform that poem in front of their friends and their family, and watch them grow.
Adrian Matejka is the Ruth Lilly Professor of Poetry at Indiana University. He is also a former poet laureate of Indiana. His poetry collection, The Big Smoke, is also part of the NEA Big Read.