College Homecoming Gets Artsy at Two Louisiana HBCUs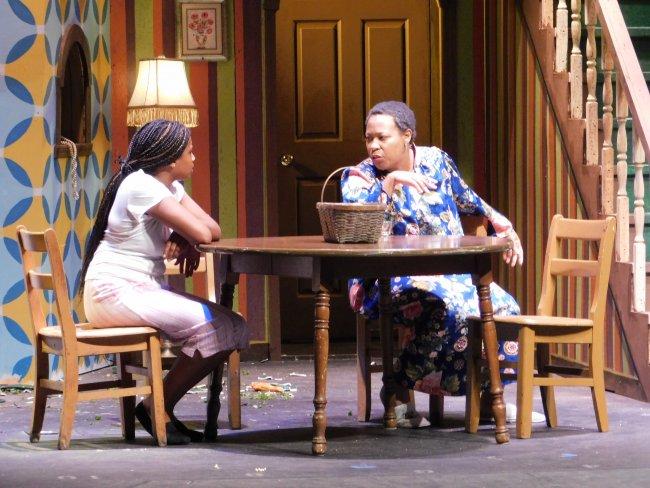 Louisiana, like many parts of the country, has college football running deeply through its veins. But what if the same excitement and energy generated by football were directed toward the arts? "Successful athletes at the college level tend to be remembered by the college for decades, and those athletic trophies are always on display celebrating the feat that was accomplished," said Pam Atchison, executive director of the Shreveport Regional Arts Council (SRAC). "I'd like to see the same thing happen for artists."
With support from a newly announced National Endowment for the Arts grant, SRAC is working with local schools Grambling State University and Southern University Shreveport Louisiana (SUSLA) to spark this sea change. Both schools are historically black colleges and universities (HBCUs) with strong arts programs, and boast former students that include singer/songwriter Erykah Badu, folk artist Wendell Wilson, and dancer Diane Maroney. The grant, which was partly inspired by the Arts Endowment's efforts to encourage more grant applications that involve activities at HBCUs, will help ensure the schools' arts programs are not only strengthened, but applauded and celebrated at the national level.
The first piece of the project involves identifying all alumni, living or dead, who went on to make a career in the arts. "They've gone on to become professional and have made our world what it is because of their creativity, skill, talent, and ability," said Atchison. "Now we need to claim them as ours."
As part of this reclamation, all living artists will be invited to submit artwork to an exhibition called Homecoming, which will open at SRAC's galleries on the weekend of September 24, 2020. An anthology of writing from alumni authors will also be created, and a performance incorporating the works of dancers and theater artists will premiere that weekend as well. "To be seen by their university as important will be greatly beneficial to the artists that we're identifying," said Atchison. "We are going to—at least for this one weekend—make every one of those graduate artists feel famous."
Not only will this generate pride for and among these hometown heroes, but it will showcase the talent that has emerged from Grambling and SUSLA, helping to build a national, arts-based reputation for the schools and demonstrating to a new generation of arts-minded students—and their parents—what the schools have to offer. "[The schools] are hoping that these returning alumni are going to reinvigorate their own university art programs, and at the same time show the community what the universities are capable of in terms of facilitating the professionalism of very talented people," Atchison said.
The exhibition will be part of ongoing efforts to rejuvenate a formerly blighted, nine-block area called Shreveport Common, which SRAC has redeveloped through the years, often in partnership with SUSLA, and with support from the Arts Endowment. The Common has become a major cultural hub for Shreveport, and is part of SRAC's efforts to enhance the quality of life for residents, as well as to attract and retain talent so that the city's creative atmosphere can self-propagate. "We see the Arts Council's role as really growing the arts community in Northwest Louisiana," Atchison said. "That [these schools] would become nationally renowned for their arts program would be the best way of all to feed the whole arts community of Northwest Louisiana. If we can attract more students to enroll in these art programs, then they'll come out and they'll be part of the art population of our community. We need to continue to build the next crop of artists populating Shreveport Common to keep that sustainability."
Through the grant, several artists will also serve as artists-in-residence at each school, and other will offer master classes to current students. The goal of this, said Atchison, is "not just to see greatness come back and experience what greatness, what professionalism, what excellence is." Rather, because artists will serve more as mentors rather than instructors, she believes they will help students find their own artistic voice. "You can't design that," she said. "It has to come forth, and I think it comes forth by meeting new people and seeing their work and then seeing how you respond to it."
Atchison hopes that the exhibition and residencies will be the start of a new yearly tradition, one just as exciting and anticipated as annual homecoming football games. "I'm passionate about it becoming a part of the fabric of our community," Atchison said. "Just as other universities are renowned for how their research department might help the local community or create jobs, I'm hoping all that could happen through the arts from these two universities."