Creativity in Quarantine: How Music Resounds When Public Life is Silenced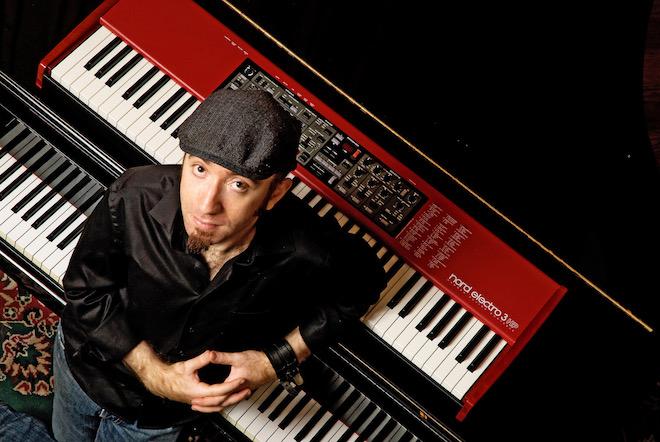 For almost six years, my trio has held a residency at an underground Manhattan club, performing twice monthly for enthusiastic locals and curious travelers alike.
When we played on an early-March Wednesday—running through McCoy Tyner's "Passion Dance" in memory of the fallen giant; Nine Inch Nails' "Head Like a Hole" with its wonderful angularity and inspiring defiance; our otherwise usual mix of dirty funk, modal jams, and intertwined romantic harmonies—news of the virus was getting loud, fast. I avoided shaking hands and leaned into the piano as though it would be my band's last gig for a very long time.
It turns out I was right.
Starting the next day, cancellations due to Coronavirus slapped every musician I knew; bookings, often representing months, years, or even decades of work, turned to mist. Not long after, our residency also received an indefinite fermata. And similar variations have reverberated around the world for musicians who populated an economy of gigs long before "gig economy" became a cultural catchphrase.
As human and metaphorical casualties grew, my bandmates and I commiserated, checked in, shared mutual support. But from the dark origin of an industry instantly placed in hibernation, something has inexorably begun to grow; though concerts may be cancelled and "normal life" essentially extinct, working musicians are making it loudly clear that their craft, their careers and calling, will not fade.
I am inspired every time my email and social media feeds fill with new information on emergency support for artists, opportunities that my community and others share widely in hopes of elevating all, rather than cushioning just a few. I am inspired when Facebook becomes overloaded with evidence of resourceful and talented musicians making creative fire with whatever tools they have; my old friend and longtime drummer Rob Mitzner, for example, posts not only videos of himself skillfully carving grooves out of the air in his quarantined home studio, but also shares hilariously accurate pencil sketches of the ensembles he works with. I am inspired by the countless other examples that I have seen, each showcasing resilience and adaptation, fierce and unrelenting creativity.
And I find inspiration within my own work, how I nudge and coax it forward, even microscopically, even with life twisted inside out.
Earlier this month, it was an electric experience reviewing mixes for my upcoming solo piano album, thankfully recorded pre-pandemic, now due out on Steinway Records in July. I find ongoing fuel in moving forward other longstanding recording and production projects, track by track, with the hopes of getting them mixed, mastered, and released within the next month. And I find joy in the unexpected melting of so many of my own artistic inhibitions, even as the world seems to be melting down around us. After all, there's nothing like a global pandemic dancing just outside the door—plus the resulting drive to create and share—to transform insecurities from powerful walls into meaningless dust.
There's peace to be found in letting creativity fill whatever form and minutes it can. In the brief, sacred time after my young children begin to dream and before practical matters grab me again every evening, I work on a novel-and-orchestral-composition hybrid project that is approaching 100,000 words; even three new sentences or one fresh viola line is a victory, and I've often found those phrases and notes to contain more life than so many that I wrote before "coronavirus" was a word even five-year-olds know.
To the many working musicians who would otherwise be weaving magic on stages right now, I hope that you are discovering your own pathways to not just endure, but likewise create work born of this vivid and terrifying moment, channeling the uncertainty we all feel into wild creative territory. The ubiquity of multi-track recording on devices as small as iPhones enables even the most heavily self-quarantined of us to chisel art out of isolation, lay sonic bricks and mortar with others a block or ocean away, blast it all out to a world that is hurting for unity and comfort.
The creativity that grows from a bedrock of suffering is never justification for the suffering to occur in the first place—but I choose to see it as a sliver of a gilded lining that will grow in luster as time goes on, and as listeners find power in the works created by those musicians who actively processed this weird and dangerous time through the lens of their art.
I can't wait to hear what all of us come up with. And I look forward to the day when our collective collision with Coronavirus exists as little more than bitter memories and beautiful music.
Michael Gallant is a New York-based musician, writer, and longtime contributor to the National Endowment for the Arts magazine. Follow him at Twitter.com/Michael_Gallant.