Indian Artists and Artisans and the Impact of COVID-19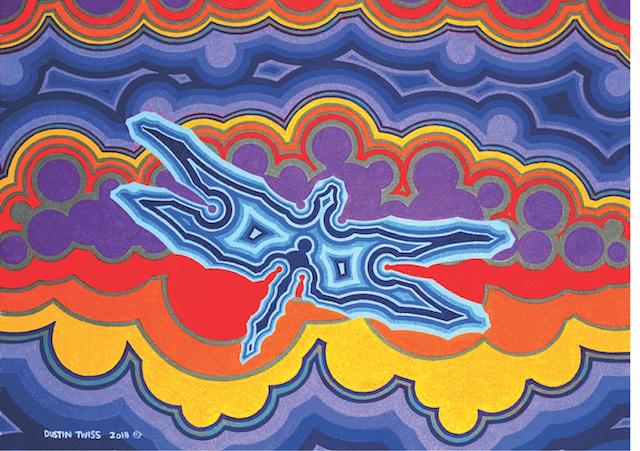 The dramatic impact of American Indian and Alaska Native (Indian) art market postponements and cancellations, temporary closures of brick and mortar Indian art galleries and businesses, and the current halt in tourism to Indian Country resulting from the COVID-19 pandemic is severely undercutting the economic livelihoods of Indian artists and their communities throughout the United States.
As an agency of the U.S. Department of the Interior, created by Congress to promote the economic development of Indians through the expansion of the Indian arts and crafts market, the Indian Arts and Crafts Board is deeply concerned about the enormous challenges facing Indian artists as a result of the COVID-19 pandemic. To help raise the public's appreciation and understanding of the economic and cultural importance of Indian art and artists, as well as the pandemic's affect, we are sharing the following vignettes about four diverse and uniquely talented Indian artists.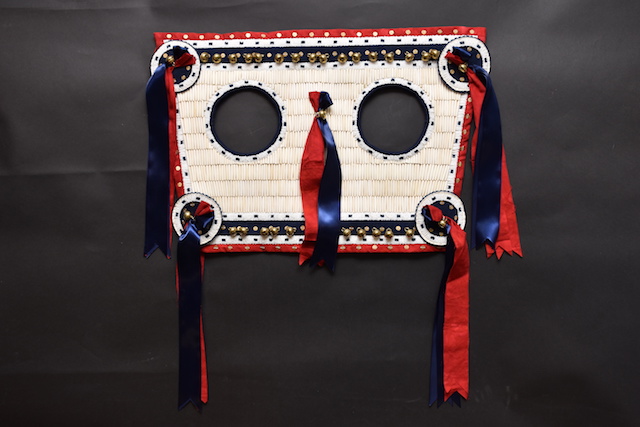 James Star Comes Out (Oglala Sioux Tribe) has been working as an artist for nearly 30 years. He began his artistic journey carving wooden horse dance sticks before moving on to other media such as beadwork, quillwork, and traditional dance regalia. Although he holds degrees in art education and information technology, his true passion is creating traditional Lakota art. Following the tragic loss of his nephew over a decade ago, Star Comes Out began focusing his art on revitalizing the horse regalia and customs associated with horse culture among the tribes of the Great Sioux Nation. As he became more established in this unique specialty, museums and other cultural institutions began to hire him to teach programs. However, the COVID-19 pandemic has interrupted his livelihood: 
"I had classes and programs that I had lined up for the summer, but since the pandemic started, I've lost those opportunities. That was vital income for me." 
Much of the work that Star Comes Out makes are commissioned pieces for major events and ceremonies in Lakota culture. Those sorts of events are now on hold, so he has been considering shifting his focus to pieces that may sell better in the current situation.
"Prior to [the pandemic], I had ideas about making smaller items for sale instead of working on commissions. Things like small parfleche or beadwork pieces. I've also thought about having nice photographs taken of my horse masks, or of a fully dressed horse in regalia, and getting postcards or prints made to sell."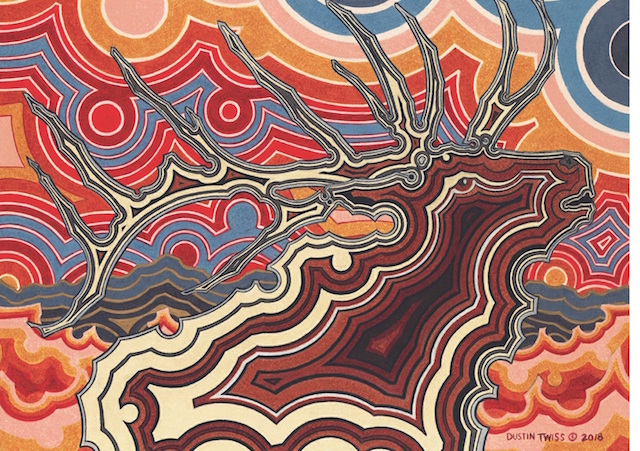 Dustin Twiss (Oglala Sioux Tribe) is an emerging artist who draws inspiration from the natural landscapes of western South Dakota. Although Twiss is a self-taught artist, he has sought guidance from elder artists as he has developed his own skills. His current work is created using only colored pencils and paper. Each piece begins with a small preparatory sketch, which is then transferred to a larger format for the final work. Once Twiss is satisfied with the placement of all the outlines in the work, the final step is filling in the fields with colors. He uses the natural patterns of the Fairburn agate, the state gem of South Dakota, as a background motif in his drawings. As part of the Lakota philosophy of Mitákuye Oyás'iŋ, "we are all related," Twiss hopes his work will inspire the viewer to ponder the relationships that exist between all living and nonliving things in the natural world. 
The tourism-based economy of western South Dakota has provided Twiss with an outlet for selling his work. In a normal year, millions of people will visit Mt. Rushmore National Memorial and Badlands National Park. Many of those tourists have already canceled their plans for this summer. "For me, a good percentage of revenue is from face-to-face sales; not having a tourist season will dramatically affect those sales," said Twiss. "I thought 2020 would be a breakout year for me and my art, but now I have to reevaluate that and try to find other ways to make income." 
In the face of these current challenges, Twiss is looking for positive outcomes.  He sees this as an opportunity to further develop his artistic skills and to reach new audiences and markets through online businesses.   
"I'm trying to spend extra time while at home focusing on improving the quality of my art overall, paying more attention to details and designs. I hope to be ready to come back stronger than ever when [the pandemic] has passed," he said.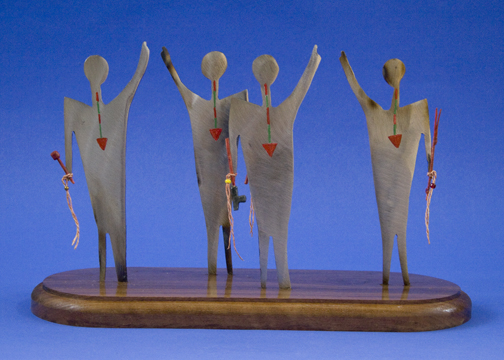 Darrell Norman (Blackfeet) began his art career in 1978 through his involvement in the Northern Plains Society, part of the Seattle-based National Association of Blackfeet Indians. He received his associate of fine arts degree from North Seattle Community College, eventually returning to the Blackfeet Nation in Montana. Norman creates traditional craftwork, such as drums, rattles, and shields, but also contemporary conceptual works, including sculpture and graphic pieces, that combine traditional Blackfeet designs and imagery with nontraditional materials.
Norman is a two-time recipient of the First Peoples Fund's Artist in Business Leadership Award, and a recipient of their Community Spirit Award. The Montana Arts Council has also named him to its Montana Circle of American Masters. He owns the Lodgepole Gallery and Tipi Village in Browning, Montana, situated between the Indian Arts and Crafts Board's Museum of the Plains Indian and Glacier National Park; his business depends on the seasonal tourism surrounding the park.
"My wholesale markets in Glacier and Yellowstone, they're closed of course, and who knows when they're going to reopen?" Norman explained. But he finds solace in his art. "I love doing my art, it's part of my life every day… it's fulfilling to me," he said. "But it looks like what's gonna happen is…I'm gonna have a real big stockpile of things by the time this thing is over. But there's really nothing wrong with that. [It's] a good time to be creative and a good time to put your mind into something positive like art. But as far marketing it, [COVID] just shuts you off."
Christy Ruby (Tlingit) is an Alaska Native master sea mammal furrier and owner of C. Ruby Designs based in Ketchikan, Alaska. For thousands of years, Alaska Natives of Southeast Alaska have used sea mammal fur to create a wide range of items, including bedding, ceremonial robes, and various adornments. Today, Ruby utilizes legally harvested sea mammal fur to produce innovative fashion products as well as utilitarian items, like insulating hats, mittens, scarves, and blankets. Although she operates an e-commerce website, her sales revenue depends heavily on seasonal cruise ship tourism which is suddenly in sharp decline.
"COVID has affected every retail business to the point of closure," she said. "In Southeast [Alaska] we depend on tourism from cruise ships. Eventually our savings will run out, but our subsistence lifestyle (hunting, fishing, making our own clothes) will ensure our survival, a preservation tactic taught to us by our elders."
Even though Ruby faces numerous challenges, she has adapted to the health crisis by producing new products. "The only saving grace in my Native fur shop is that my business is dependent on sewing machines. I can make a few masks for family and loved ones to protect them and sell a few to others. It's not a get-rich-quick scheme, but every cent has value in a crisis."
Buying a treasure from Indian Country supports Indian artists and communities at this critical time, and enriches our lives. The Indian Arts and Crafts Board encourages consumers to reach out to Indian artists and businesses through the internet and telephone to buy authentic Indian art and craftwork, including through our Source Directory of American Indian and Alaska Native Owned and Operated Arts and Crafts Businesses.