Interactive Art History Lessons for Kids to Try at Home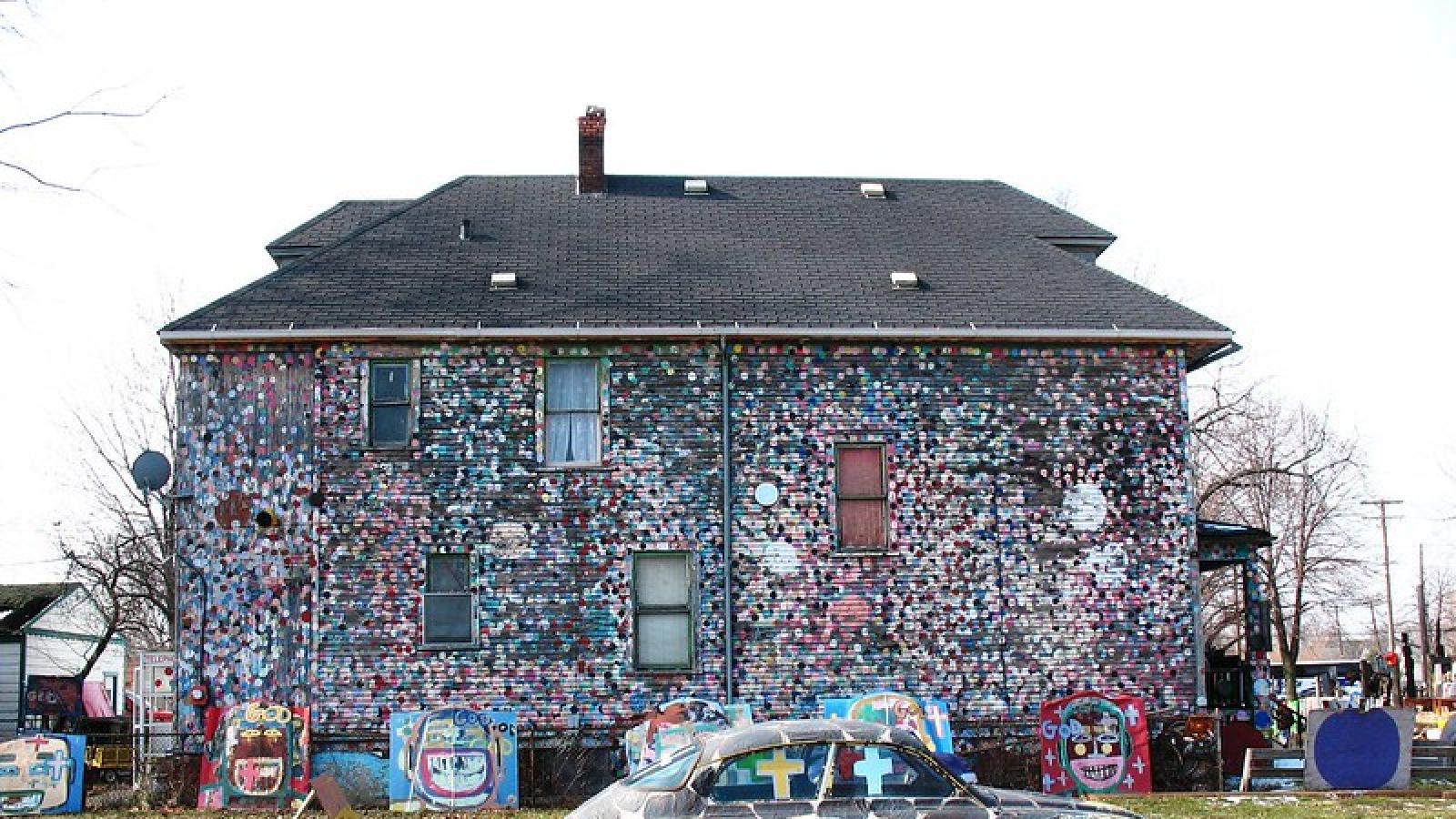 With schools shuttered and parents at home, there is plenty of opportunity to get creative with learning. This includes learning about art! Below are a few of our favorite books about artists, as well as accompanying art projects to draw out your child's inner artist. Think of it as an interactive art history lesson for the whole family.

Don't have these books? No problem! Although many libraries throughout the country are closed, the digital holdings of most are still available and can be accessed from home. Many local bookstores have also been offering delivery as a way to keep their businesses afloat. This is a great option to continue supporting your community! There's also no shortage of YouTube videos of people reading children's books, including some of the ones listed below.

Read It: Just Behave, Pablo Picasso! by Jonah Winter / Illustrated by Kevin Hawkes

This imaginative book captures Picasso's restlessness and defiance, which prompted him to move from country to country, from blue period to rose period, to completely new styles that flew in the face of realism. Did he stop when others criticized his work? He did not, and stayed true to a vision that would ultimately change the way we think about art.

Be the Artist: Since children naturally seem to gravitate toward Picasso's creative interpretation of faces, let them have their own fun with facial features through collage. Cut out pictures of eyes, ears, noses, mouths, and hair from that collection of magazines you've been meaning to recycle for…oh…months (just me?). Then let them go to town reassembling them into fabulous new faces.

Read It: Magic Trash by J.H. Shapiro / Illustrated by Vanessa Brantley-Newton

This gorgeous, exuberant book tells the story of how art can transform neighborhoods and empower the people who live there. We first see Tyree Guyton as a child growing up on Heidelberg Street in Detroit, where he loved creating new objects from trash. When Heidelberg Street eventually succumbs to blight, Guyton uses his paintbrush to transform vacant houses into canvases, and turn trash into magical neighborhood art installations.

Be the Artist: Children seem to universally be attracted to trash—the grosser, the better. Instead of dissuading this love, encourage them to discover the treasures hidden in your trash and recycling bins: tin cans, cartons, toilet paper rolls, broken toys, wine corks—as long as it's safe to use, use it. Then see what you can make with it. Maybe it's a multimedia collage painted all the same color. Maybe it's a sculpture made from trash glued together. Maybe it's a new invention that we don't even have a word for yet!

Read It: Yayoi Kusama: From Here to Infinity! by Sarah Suzuki / Illustrated by Ellen Weinstein

This comprehensive biography of Yayoi Kusama traces the artist's journey from sheltered childhood in Japan to explosive fame in New York, and shows how her passion for dots developed.

Be the Artist: Encourage your children to be like Kusama and embrace the dot! Depending on scissor skills, you or they can cut out dots of all sizes and colors and go to town on a sheet of paper, cardboard box, or other household object that you don't mind turning into a sculpture. Dot markers are also great for this project, and if your child is old enough to easily draw circles, regular old markers and paint are also fair game.

Read It: Jim Henson: The Guy Who Played with Puppets by Kathleen Krull / Illustrated by Steve Johnson and Lou Fancher

Before the Muppets became international icons, Jim Henson was a regular kid who loved storytelling, creating, and making people laugh. And once television became mainstream, he loved that too. This sweet biography helps kids appreciate how far imagination—and a lot of hard work!—can take you.

Be the Artist: There is no wrong way to make a puppet! Puppets can be made from just about anything: old socks, paper lunch bags, fabric remnants, spoons, even food! Then it's time to decorate. Googly eyes, pom poms, feathers, yarn, ribbons, glitter…really anything goes. (For more ideas on how to make puppets, check out this amazing tutorial from none other than Jim Henson himself.) Once your puppets are ready, encourage your child to create a story and put on a puppet show. And remember, the show can still have a live audience even during a time of social distancing—that's what video chat is for!

Read It: Me, Frida By Amy Novesky / Illustrated by David Diaz

This gorgeous book focuses on a single pivotal year—1930, when Kahlo and her husband Diego Rivera moved from Mexico to San Francisco where Rivera was commissioned to paint a mural. It is here, isolated and far from her home, that Kahlo's artistic voice begins to emerge, and she is able to paint her way out from her husband's shadow. Rather than explore Kahlo's many physical and emotional struggles, Me, Frida is a story of triumph.

Be the Artist: One of Frida's favorite subjects was herself. There are a number of different approaches you can take when having your children try their hand at self-portraiture (or maybe try them all!). You can set up a mirror near their workstation and have them actually try and draw their reflection. But you can also prompt them to draw or paint what they imagine their hopes, dreams, and soul look like, or an image of their future self.

Read It: Action Jackson by Jan Greenberg and Sandra Jordan / Illustrated by Robert Andrew Parker

This beautiful book is less a biography of Jackson Pollock and more of a look inside his creative process, from how he thought, to how he physically moved while painting, to the music he listened to while working. It will also help children understand why his work was so groundbreaking, and why the world's reaction to it was, for many, so heated.

Be the Artist: We've saved our messiest project for last. All you'll need is paint, paper, and the courage to face a potential mess. Let your child fling, sling, and splatter paint to their heart's content in true Pollock style. To minimize damage to your house or lawn, make sure to use washable paint, and hang old sheets or towels (or butcher paper, if you have it) on the floor and walls of whatever indoor space you're using.