New Projects that Support Healing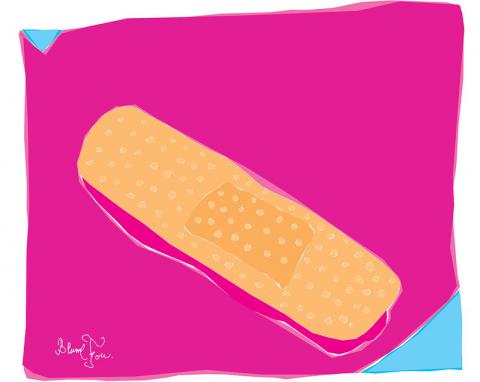 When it comes to healing—physical, emotional, social, economic—the arts can be a valuable tool. For example, they can lower the levels of cortisol (the hormone that produces stress), provide people with an alternative form of expression for trauma or pain, give people an appreciation for and understanding of a different community, and help struggling communities become more beautiful, vibrant, and economically sustainable.
Now, in the midst of a pandemic and social unrest, healing is needed on a national scale. The National Endowment for the Arts is proud to support projects across the country that help individuals and communities recover from challenges, including the FY2020 grants below that support healing in its many forms. For many of these projects, programming and timelines have been affected by COVID-19, but they nonetheless remain critical tools for recovery.
Music For All Seasons: Music For All Seasons is devoted to bringing the healing power of music to those facing challenges, including at-risk youth, hospital patients, veterans, and adults experiencing homelessness. This particular grant will support the organization's Music for Hope and Healing initiative, which is a therapeutic music programs for children and families living in shelters. Designed primarily for children living in shelters who are victims of domestic violence, monthly programs are led by instrumentalists and take place in various venues in California, Connecticut, New Jersey, New York, and Pennsylvania.
Everett: Good Grief is a production from the Rhode Island-based Everett dance company that uses movement, storytelling, and video to explore the nature of trauma and the healing that can come afterward. While dancers channel their own painful experiences and recovery throughout the performance, talkbacks and community engagement activities help audiences dealing with incarceration, post-traumatic stress disorder, and traumatic events, spark their own recovery. This project supported a touring production of Good Grief.
Visual Arts Center of New Jersey: This project will support the exhibition and catalogue of I Carry a River: Land, Body, and Indigeneity in Contemporary Art. The exhibit will feature emerging and established women artists from Native nations and indigenous cultures, examining the correlations between land and body; addressing histories of trauma and loss; and empowering stories of resistance and healing through the presentation of painting, sculpture, drawing, ceramics, basketry, photography, and video.
University of Tennessee at Knoxville: After wildfires tore through the Great Smokey Mountains and surrounding areas in 2016, the University of Tennessee realized the community had a story to tell. In partnership with the Anna Porter Public Library and the City of Gatlinburg, which was heavily impacted by the fires, the university is working to preserve oral histories of local residents about their experience with the wildfires. A new Our Town grant will support three artists as they respond to these oral histories; their artwork will then become a part of the university library's special collection. The project will also include community arts workshops, which will give the community another way to express their memories, which can be useful for experiences that might be difficult to discuss.
Quad City Symphony Orchestra Association: With support from the Arts Endowment, Quad City Symphony Orchestra commissioned Jacob Bancks to write a new opera that explores the impact of cancer on patients and their loved ones. The resulting production, Karkinos, was inspired by direct conversations with people affected by cancer, and performances will be complemented by visual arts exhibitions designed with healing in mind.
Madison Symphony Orchestra: This project will support HeartStrings, a music therapy initiative. The orchestra's Rhapsodie String Quartet, with training by and participation of certified music therapists, will offer residency programs and perform interactive recitals for individuals with disabilities and other underserved communities at healthcare facilities, retirement communities, and state-run institutions throughout Dane County, Wisconsin.