Taking Note: Arts Organizations and Community Attachment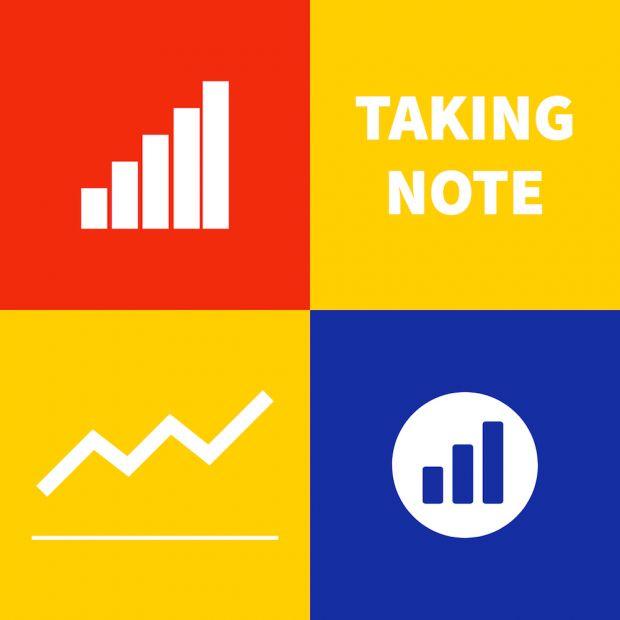 With so many arts offerings going virtual every day, as organizations continually strive to reach new audiences in the era of-COVID-19, it may be easy to forget about the role that arts and cultural venues play as anchor institutions. Even pre-pandemic, research had suggested that community arts leaders could be more strategic in realizing this value from brick-and-mortar establishments. A year ago this month, for instance, we blogged about a report from the Kresge Foundation and the Initiative for a Competitive Inner City. The report profiled several urban arts organizations; it was titled, suitably, The Overlooked Anchors.
Now comes a new report from the Knight Foundation and the Urban Institute, building on results from a three-year study that Knight and the Gallup Foundation concluded a decade ago. Titled Soul of the Community, the earlier report found that across 26 cities, residents' perceptions about available "social offerings" (including the presence of arts and cultural opportunities), aesthetics, and openness were positively correlated with reported levels of community attachment. The new study, Community Ties, delves further into the attitudes and behaviors of urban residents, for what these factors may reveal about staying or moving.
For arts organizations, there are three big takeaways. One, when urban residents were asked about a host of metro amenities (e.g., schools, healthcare facilities, transit, housing, and job opportunities), only one was associated with positive feelings and actions supporting community attachment. Specifically, the report notes, "people who say their neighborhood has easy access to quality arts and cultural activities [my italics] tend to be more satisfied, identify more with local lifestyle and culture, and invest more of their time and resources in their communities."
Two, the study found that African Americans and Hispanics reported access to arts and cultural activities less frequently than did non-whites, and low-income householders reported access less frequently than did higher-income groups. In the case of African Americans and Hispanics, the difference remained even after researchers controlled for other factors.
This disparity matters not only for arts organizations and cultural policymakers, but also for the sake of equitable community development. After all, the survey also showed that "people of color and low-income individuals were significantly more likely" than other groups to account for a place's overall "quality of life" in their decisions about whether to move or stay. Limited access to arts venues for these populations is a threat not only to the arts sector; it ostensibly could drain social and cultural capital from entire communities.
The Knight and Urban Institute study results reminded me of key findings from The Arts and Neighborhood Choice, a report that the Arts Endowment published last year, based on large survey data from the U.S. Department of Housing & Urban Affairs.
According to that report, nearly 40 percent of U.S. householders affirmed the importance of neighborhood access to arts and cultural activities. (Incidentally, Community Ties found that arts and cultural activities were deemed "very important" by 40-60 percent of residents across urban areas nationwide.) Among that 40 percent, however, non-Hispanic whites and people with higher levels of education were more likely than other groups to report satisfaction with their access to arts and cultural activities.
Similarly, in results from the 2017 Survey of Public Participation in the Arts, African Americans and Hispanics were less likely than were whites—and adults with lower levels of education were less likely than were higher-educated adults—to report numerous and varied opportunities for arts participation in their communities, and that it is easy to find information about those activities.
Questions of access proliferate as digital platforms are increasingly used to engage with artists and audiences due to COVID-19. Although in theory these platforms should permit larger numbers to participate in arts events—irrespective of geography or seating capacity—there remains a need for many nonprofit arts organizations to monetize these experiences as they look to offset revenue shortfalls.
Over the next several months, cultural researchers will want to track whether these models prove sustainable, how they might complement or reinforce live attendance when re-openings occur, whether they attract new and different types of audiences, and what provisions will be made for people or communities who lack access to these platforms. Which brings me to a third arts-relevant finding from the Community Ties report.
Among urban dwellers, access to "safe places to live and work" and to "recreational areas" such as parks, beaches, and other outdoor spaces were linked to stronger feelings about community attachment, compared with people who lacked access to these amenities. Safe places "ranked higher in importance than all of the other individual amenities" studied, according to the report.
Further, the authors write, "even after controlling for a wide array of demographic and other factors— people who perceive easy access to safe places and to recreational areas are consistently more satisfied with their metro areas and perceive a better fit with the local lifestyle and culture." In addition, "a significantly greater share of these individuals say that they would prefer to stay in their metro areas, even when given other options."
With social distancing rules in full effect in most states, the notion of "safe places" is altogether different from what it was in 2018-2019, the period covered by the Community Ties survey. Still, as many arts organizations consider eventual programming in large, open spaces outdoors—as a way to limit contact and virus transmission—the lesson is worth pondering. Community anchor institutions of the future, whether arts- or non-arts-focused, may need to become more wall-less than ever before by relying on outdoor venues and technology to fulfill their historic mission of bringing people together.