Taking Note: Pre-Pandemic Factors Driving (or Deterring) Arts Participation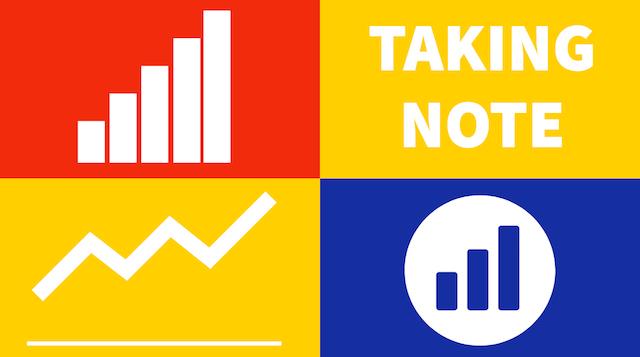 In last month's post, I heralded the release of new research products from the Arts Endowment. All of them had been in our pipeline prior to COVID-19. Since then, we've published Why We Engage: Attending, Creating, and Performing Art. This report is based on large, nationally representative survey data about adults' reasons for doing certain arts activities.
Also on the agency's website—or soon to appear there—are research papers on the relationship of ticket-pricing to arts attendance, and on the demographic and urban/rural breakout of Americans who create art of their own. In addition, the office will post initial findings from a national survey about creativity, as well as proceedings from a 2019 NEA Research Lab summit, exploring conditions and needs for transdisciplinary studies about the value and impact of the arts. Then, later this year, the office will release a research report on arts-based strategies to prevent and treat opioids abuse.
For our immediate purpose, let's stick with Why We Engage. Authored by RMC Research, the report differs from its 2015 prequel—When Going Gets Tough: Barriers and Motivations Affecting Arts Attendance—in that the new study combines and analyzes results from two data sources: the Survey of Public Participation in the Arts, and the General Social Survey. It also probes reasons for creating or performing art, and not only for attending arts events.
According to the report, both surveys suggest that roughly 80 percent of adults who attend a visual or performing arts event do so because they want to socialize with family and friends. For both kinds of arts events, "lack of time" emerges by far as the greatest perceived barrier in attending. (In the case of the performing arts, this factor grew in significance from the previous survey, four years earlier.) The next greatest perceived barriers were that the events cost too much or were too difficult to access.
What about the inability to socialize? Can this be a barrier to arts attendance? It sure can. Across all age groups, members of Gen Z (18-20-year-olds at the time of the survey) and the Silent Generation (aged 72-89 at the time of the survey) were the most likely to cite "lack of someone to go with" as a deterrent. Gen Z and Millennials were also the most likely of all generations to report socializing as a key driver of their art-going behavior.
This zeal for commingling at arts events may transfer to engagement in virtual settings during the pandemic. In balance with this consideration, there are other top-rated reasons for participating in the arts. For visual art exhibit-goers, "gaining knowledge or learning something new" edges out (just barely) socialization as a top driver of their activity. "Wanting to feel creative or creatively inspired" is the top driver for doing creative writing, but it ranks only slightly ahead of socialization as a reason for making visual art. For adults who personally perform art, socializing is easily the top driver for that activity.
Of particular note to arts organizations that are increasingly reaching audiences on virtual platforms, the report finds that 27 percent of people who had wanted to attend a performing arts event were deterred from going because they found it difficult to get the location. Thirty-one percent of would-be visitors to visual art exhibits cited this barrier. The lowest-income adults were the most likely to report an inability to get to the location as a barrier to their arts attendance. Yet they also were among the most likely to report "celebrating one's cultural heritage" as a reason for going in the first place.
(Note: A few paragraphs ago, I risked downplaying the role of cost in deciding whether to attend an arts event—but of course it remains a formidable barrier for many. For decades, cultural economists have questioned the extent to which ticket price changes systematically guide audience behavior. A research paper, "The Effects of Ticket Pricing on Arts Attendance Patterns: An Economics Literature Review (2000-2018)" has been produced by Andrew Moyseowicz for the Arts Endowment's Office of Research & Analysis. Rather than report definitively on how price elasticity affects public demand for the arts—the data from Moyseowicz's review are far too varied and inconclusive for such a statement—the paper uses evidence to build a series of research questions worth investigating in future studies. Moyseowicz also makes the case for these questions as enduring concerns for arts managers, funders, and policy leaders, and deserving of their continued reflection.)