Five Ways to Help Your Kids Learn to Appreciate Jazz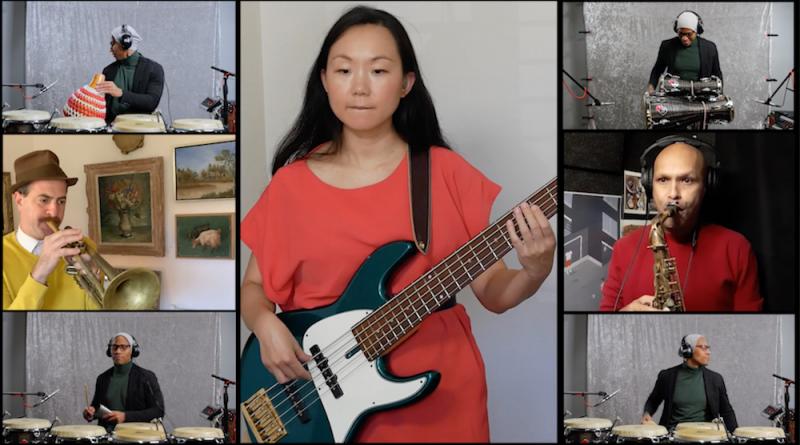 If you want to expand the audience of an art form, you need to get the next generation (i.e. the children) interested in it. This is often said, but not often explained. How exactly do you get kids interested in an art form, especially if the art form is not exactly in the mainstream? After years of trying to get my own kids interested in jazz, I can offer some suggestions. Not everything will work, and it does require patience to let the little ones figure out for themselves what they like and don't like. But that moment when your kid wants Miles Davis' Kind of Blue or Carla Bley's Escalator Over the Hill for her birthday makes it all worth it.
Don't overexplain. It's easy to do. If you're excited about jazz, you want other people to be excited in the same way you are. So you want to explain what is happening in the music. Nothing turns off a kid faster than having something explained to them—that means it's something they have to learn. Which means it's something they don't want anything to do with. Better to just suggest that the musicians are having a conversation with each other using their instruments, talking softly, sometimes arguing, sometimes having a deep discussion. Then let the kids' imagination take over. There's no "right" way to listen to music, so don't impose one.
Pick music they know, when possible. Jazz musicians love covering other genres, whether it's musicals, standards, folk songs, or rock music. If your kid is big into Radiohead, listening to Brad Mehldau's version of "Exit Music (for a Film)" might give them a different way of listening to music. Or perhaps your child is a metalhead—then I recommend the Bad Plus' version of Black Sabbath's "Iron Man." My daughter still hums along to the beginning of Coltrane's version of "My Favorite Things"—until he takes off. (It's hard to hum to his solo. Believe me I've tried!)
Don't play it just because you like it. That's right, put away those John Zorn and Cecil Taylor albums until later. There's a reason that the Beatles are a great on-ramp for rock music—it's called melody. Pick songs that have a strong melody or a strong rhythm to help acclimate children to the improvisatory nature of jazz. That doesn't mean you have to play light jazz—Miles Davis' Kind of Blue is still the best starting point for jazz. The songs are catchy, the playing phenomenal, and it introduces you to some of the big names in jazz right from the start—Miles, John Coltrane, Cannonball Adderley, Bill Evans, Wynton Kelly, Paul Chambers, and Jimmy Cobb. Then you can begin branching out with those musicians: Coltrane's Blue Train, Adderley's Something Else, Evans' Waltz for Debby, and the Wynton Kelly Trio (Kelly, Chambers, and Cobb) with Wes Montgomery, Smokin' at the Half Note. From one album you are suddenly branching out in four different directions.
Don't force it. If you put on something you think is brilliant, but the kids hate it, move on. I've played my children albums that I was sure they would love—until they asked me to turn it off. If at first you don't succeed…
See it live (even if right now that means a live stream or pre-recoded show rather than an in-person event). Let's face it—the best way to experience jazz is in performance. Since the art form relies on improvisation, it only makes sense that a recording is only giving you one possible aspect of the music. Jazz is like the high-wire act of live music, with the players changing the music each time they play. Seeing jazz live gives kids the extra dimension of seeing the musicians play off of each other, and the hard work and joy of the music.
Don Ball is the NEA Assistant Director of Public Affairs for Publications.
Looking for a place to start with jazz appreciation? We can help with that. Check out the video archive of the 2021 NEA Jazz Masters Tribute Concert.