Grant Spotlight: Mauro Ballet and the Art of Healing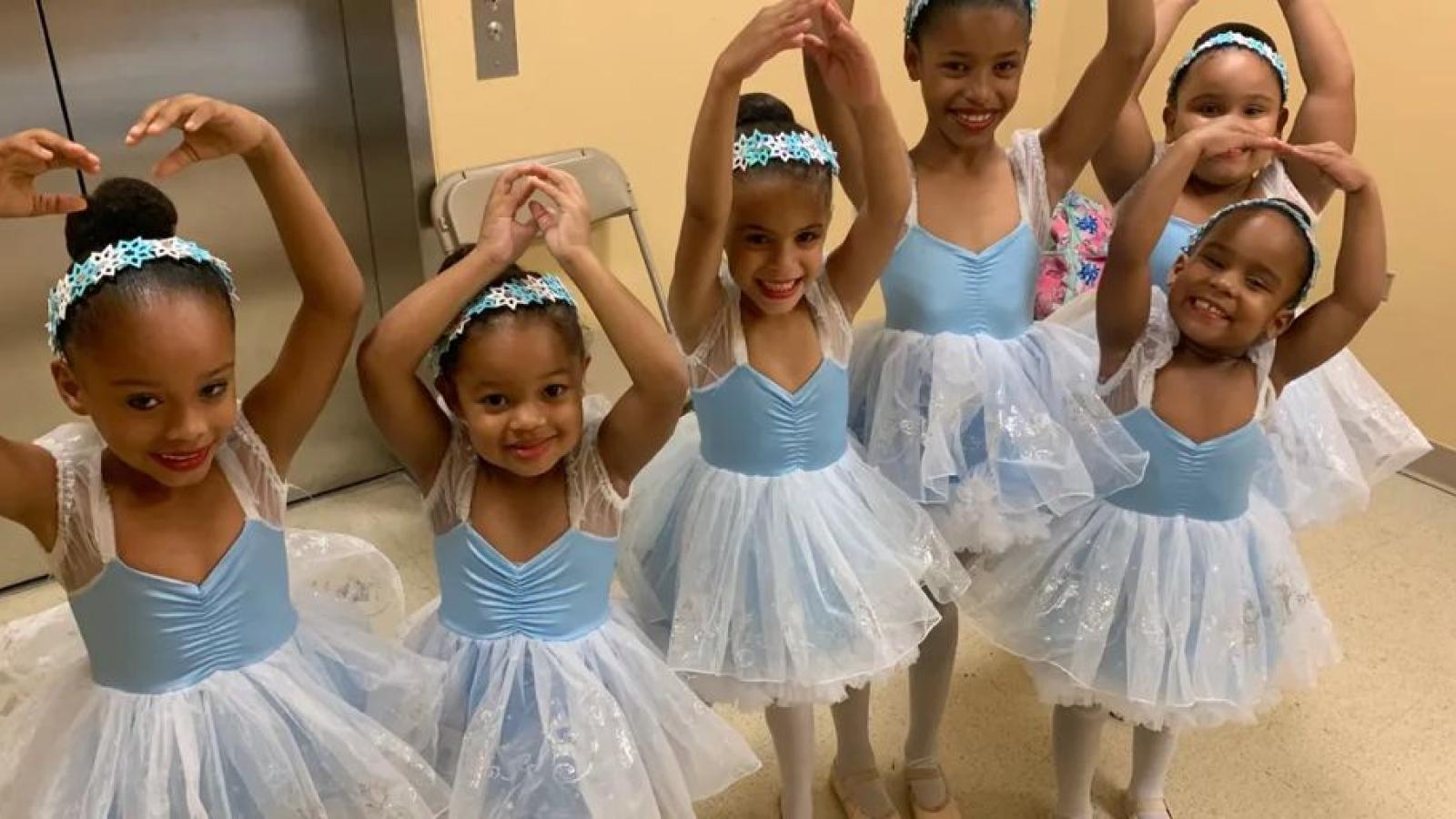 After Hurricane Maria devastated Puerto Rico, Marena Pérez and Aureo Andino found themselves with 17 inches of water flooding their San Juan home. So they temporarily moved into the studios of Mauro Ballet, the dance company and school the couple founded in 2004.
Ten or so days later, "we were pretty much going crazy with nothing to do, staying at the studio, no power, no cell communication," said Andino. With the help of a small generator, they began inviting fellow dancers to come by the studio for daily classes as a way to maintain their training and "get out of this mindset of hopelessness." Through word of mouth, more than 60 people began to show up, a sign of how desperate the community was for an escape. "It was such a relief for everyone that we decided, 'We need to expand on this and make it available to other people.'" Dance, they insisted, must go on.
With their dancers already gathering daily, Mauro began presenting their piece Soñando con Puerto Rico (Dreaming about Puerto Rico) at sites across San Juan, from shelters to basketball courts in public housing communities. The effect, said Andino, "was magical." "When we went to the shelters, we were told that there were people there that had not left their bed in three or four days because they were so depressed. When we went in, they were getting out of their bed, going to us, and dancing."
The company observed, however, that the children they interacted with "needed a little bit more," said Pérez. With support from the NEA, they began teaching youth dance classes at various relief centers, which included discussions to check in about children's emotional status. "Part of the classes that we were giving involved talking about how you felt, and then creating choreography about what you're feeling," said Pérez. The experience, she said, "made it a process of healing at the same time as entertaining."
With the onset of the pandemic in 2020, Mauro once again found itself wanting to help its community find a way to breach the isolation, anxiety, and monotony, insisting once again that dance must go on. The company began teaching free classes over Facebook Live, then transitioned to Zoom so that participants could interact. For regular students, instructors would keep Zoom sessions open after class so that students could socialize, just as they once mingled and gossiped after in-person classes. "I think it gave that opportunity to get that human connection again," said Andino. Eventually, classes moved to outdoor locations, and the studio is currently reopen with safety measures in place.
Both Andino and Pérez noted that many of the values they hope to instill in their students can prepare children for any type of challenge, including the pandemic. Through dance, for instance, children come to appreciate how the type of discipline and structure required at the studio can be an enjoyable part of one's life; during the pandemic, these qualities offered students a way to maintain a sense of regulation and routine at a time when their usual worlds turned upside down. In an age when frequent hand-washing is a must, the personal hygiene that dancers must employ out of respect for their dance partners—changing out of sweaty clothes, for example—has also been useful.
Then there is the resilience that comes from continuing to practice despite the many physical and mental challenges that come with dance. "You can get frustrated because you don't do a step properly, and you've got to keep working on it," said Pérez. "But you learn to work with your frustration. You learn to work on those little rocks that you find in the way and keep going in a positive way. That translates completely to your real life, because life is not an open road. You always get rocks in the middle, and try to get over them."
But perhaps most importantly, dance offers a way for people of any age to express complicated emotions, and transform anxiety, fear, and grief into feelings of joy. "It's a way not only for you to move your body, it moves your soul," said Andino. "Whenever you're dancing, you're expressing something that comes from within, and it allows you to externalize that which you have stored inside of you. Everybody has the need for that."
Pérez agreed. As she said, "Through dancing, you get to let your soul enjoy itself."