Notable Quotable: Michael Murphy of MASS Design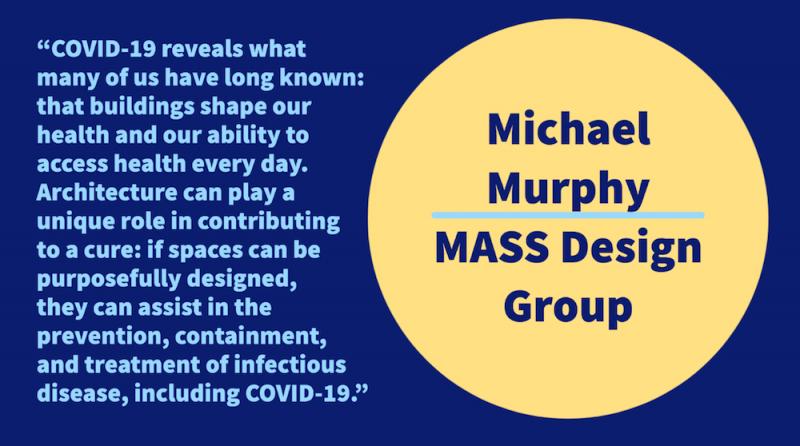 Before March 2020, the major design concerns of most arts organizations had to do with (surprise!) art, and how to best experience it. Lighting, acoustics, visibility of a performance or art object, a space's aesthetic appeal—these were all critical elements in creating a successful arts venue. 
But with the onset of the COVID-19 pandemic, healthcare concerns have become a top priority for every built space in the nation, arts organizations included. How can indoor environments, which we now know can promote COVID-19 transmission, stay true to their original purpose while also protecting public health? 
For American Artscape, we spoke with Michael Murphy, founding principal and executive director of MASS Design Group, an NEA CARES Act grant recipient, about how the coronavirus pandemic has affected the company and influenced how it thinks about the role of design in community health and wellbeing. Read this story and more in the Arts in the Time of Covid issue of the magazine.