The idea of summer may conjure a salty ocean breeze, the feel of hot pavement on bare feet, or, in my case, the siren call of a Mister Softee ice cream truck. Whatever sights, sounds, smells, and tastes the season evokes for you, we hope you will find something familiar in the summer-inspired poems featured below. Be sure to let us know your favorite on Twitter @NEAarts!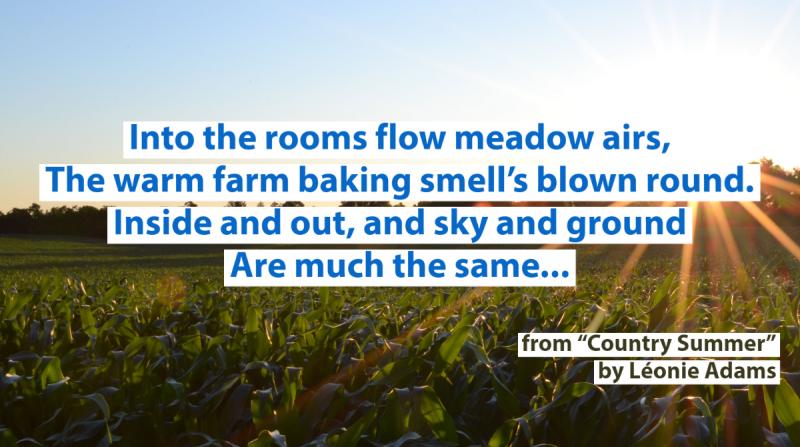 "Into the rooms flow meadow airs,/ The warm farm baking smell's blown round./ Inside and out, and sky and ground/ Are much the same..."
"Country Summer" by Léonie Adams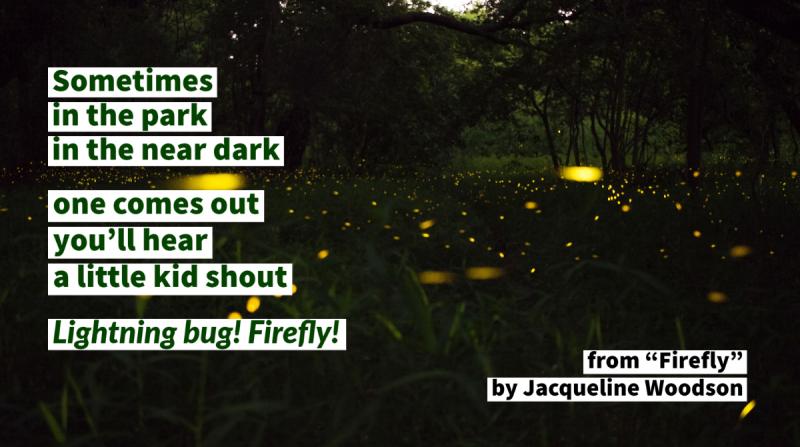 "Sometimes/ in the park/ in the near dark// one comes out/ you'll hear/ a little kid shout// Lightning bug! Firefly!"
"Firefly" by Jacqueline Woodson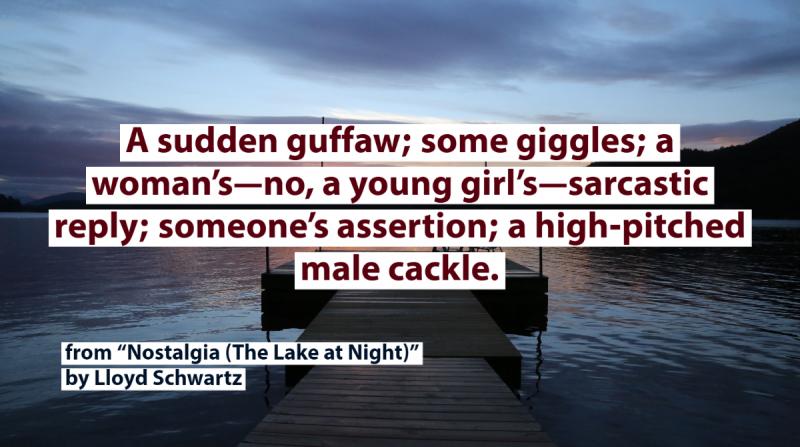 "A sudden guffaw; some giggles; a woman's—no, a/ young girl's—sarcastic reply; someone's assertion; a/ high-pitched male cackle."
"Nostalgia (The Lake at Night)" by Lloyd Schwartz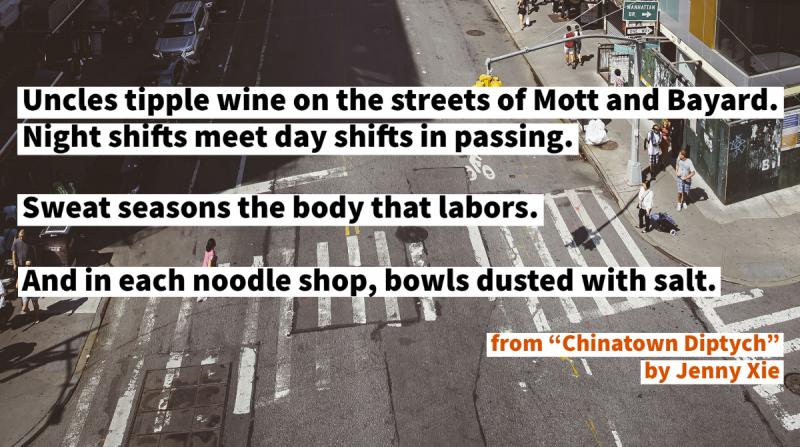 "Uncles tipple wine on the streets of Mott and Bayard./ Night shifts meet day shifts in passing.// Sweat seasons the body that labors.// And in each noodle shop, bowls dusted with salt."
"Chinatown Diptych" by Jenny Xie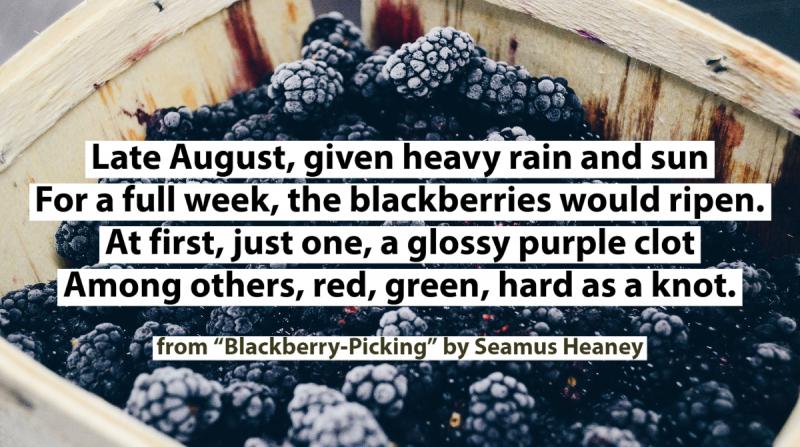 "Late August, given heavy rain and sun/ For a full week, the blackberries would ripen./ At first, just one, a glossy purple clot/ Among others, red, green, hard as a knot."
"Blackberry-Picking" by Seamus Heaney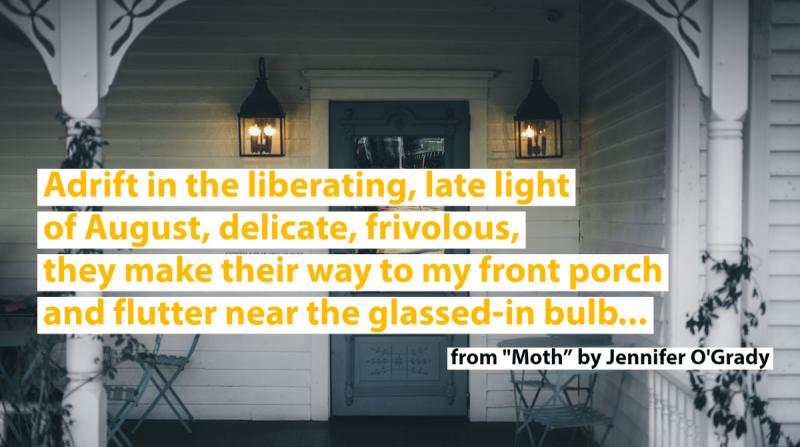 "Adrift in the liberating, late light/ of August, delicate, frivolous,/ they make their way to my front porch/ and flutter near the glassed-in bulb..."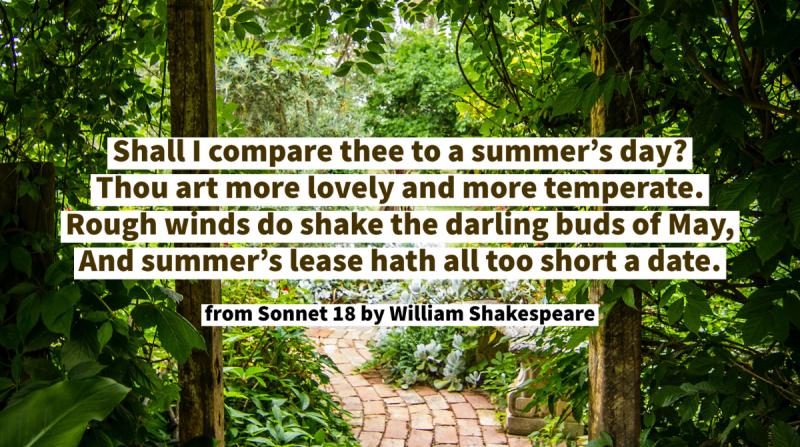 "Shall I compare thee to a summer's day?/ Thou art more lovely and more temperate:/ Rough winds do shake the darling buds of May,/ And summer's lease hath all too short a date"
"Sonnet 18" by William Shakespeare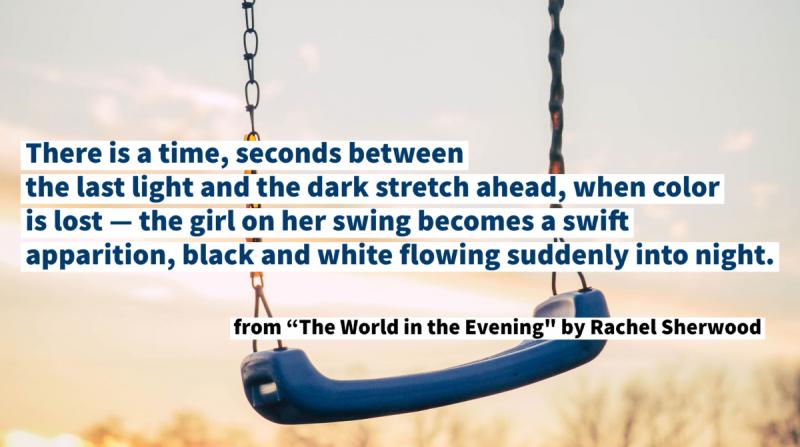 "There is a time, seconds between/ the last light and the dark stretch ahead, when color/ is lost — the girl on her swing becomes a swift/ apparition, black and white flowing suddenly into night."