The Write Stuff: 8 NEA Podcasts Featuring Writers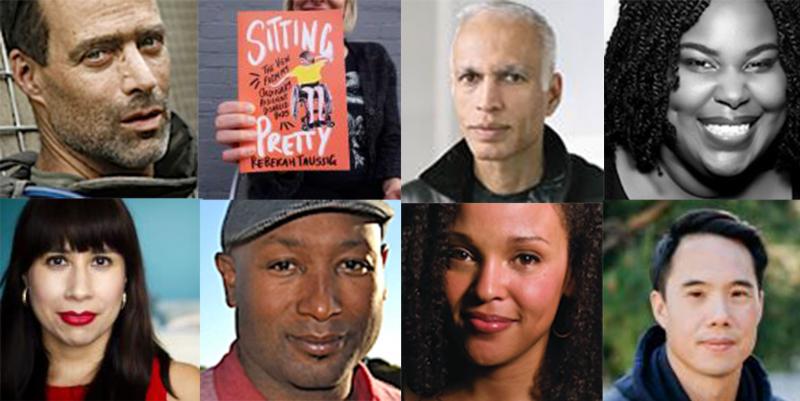 The only thing better than reading a good book is listening to a podcast about one. Here are eight NEA podcasts featuring writers who've written books we love.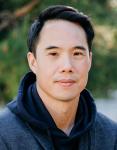 "I wanted to write about these characters all of their dimensions as human beings, as bodies who have to eat and who have to clip their coupons and figure out what they've got left at the end of the month." 
In this podcast, Charles Yu discusses his National Book Award-winning novel Interior Chinatown, which confronts the implications of Asian-American stereotypes.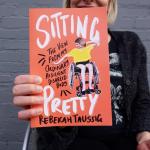 "[W]e all live in bodies with limitations and points of access. This is something that we all should be thinking about and not just in a dreadful way, but in a way that allows us to imagine more for each other."
Growing up as a paralyzed girl in the 1990s and 2000s, teacher and advocate Rebekah Taussig searched to find a story—any story—that reflected her own. She didn't, and so she wrote it into existence. In this podcast, learn more about her first book, Sitting Pretty: The View from My Ordinary Resilient Disabled Body.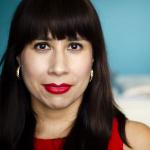 "[I]t's not something that we often see in books and mediaa young, poor Mexican girl wanting a life in art of some kind."
In this podcast, Erika Sánchez talks about her upbringing as the child of Mexican immigrant factory workers in Chicago, her longing to see herself represented in literature, and the joy she finds in her first love—poetry.

"[U]sing art, using music, using any creative force like that, to express one's emotional experience, spiritual experience, can be lifesaving." 
Author, journalist, and filmmaker Sebastian Junger has a deep knowledge of the military community from his time covering war zones. His book Tribe rethinks post-traumatic stress disorder, and what it means for service members to transition back to civilian life.
"It was very important to me to make every one of the characters that I really write about as complicated and as unique and as real as possible. Because that's the way that you begin to change."
In her memoir Men We Reaped, Jesmyn Ward attempts to understand the death of five young Black men, including her beloved brother Joshua. But more broadly, she gives voice and texture to what it means to be a Black man in the South.

"[W]e're all human beings and we have a limited amount of tools at our disposal. I think our minds probably use the same kinds of techniques to solve problems, whether they're narrative problems or mathematical problems."
In this podcast, the novelist and mathematician Manil Suri discusses The City of Devi, an apocalyptic sex comedy and love story centered in Mumbai. 

"I love the written word, and I do think there's something about reading it and writing in the margins and really connecting in this very personal, private way with words and paper."
Author Renée Watson talks about her prize-winning YA title, Piecing Me Together and her most recent book, Watch Us Rise (co-written with Ellen Hagan), both of which look at the lived experiences of Black girls as they grapple with identity right at the intersection of race, class, and gender.

"I wanted to create a space or a canvas that was large enough to allow different points of view and different perspectives to collide and feed and bounce off of one another." 
In this podcast, T. Geronimo Johnson discusses his book Welcome to Braggsville, a madcap and tragic satire that unpacks attitudes about race