ARP Grant Spotlight: Center for Puppetry Arts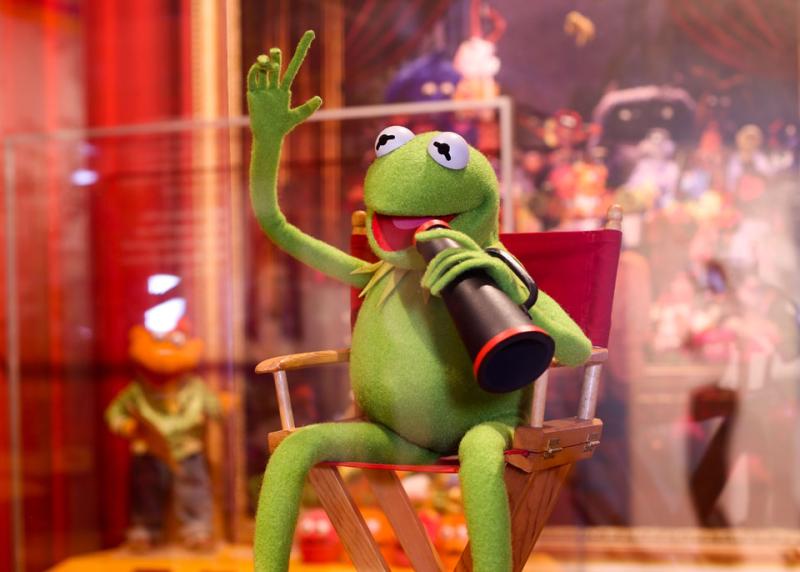 Founded by Vincent Anthony in 1978, the Center for Puppetry Arts in Atlanta, Georgia, is the largest nonprofit dedicated to puppetry in the nation and one of only a few such international organizations. Pre-pandemic, the Center hosted around 17 shows each season, about half a dozen of which were original productions. The others were presented by puppeteers from across the United States and around the globe. The Center also houses a museum with a 4,000-piece collection, provides educational programming to youth; both in-person and online, and acts as the U.S. headquarters for UNIMA, the world's largest puppetry organization.
Serving as a museum, performance space, and education center all rolled into one makes the Center stand out on the world stage. "Puppetry is very much a nomadic lifestyle; puppeteers will pack up their bag and go to libraries and schools and small theaters, it was visionary to have a place truly just for puppetry, where puppeteers can come from all around the country to a place that's just for them," said Beth Schiavo, executive director of the Center for Puppetry Arts.
Thanks in part to an American Rescue Plan Grant from the National Endowment for the Arts, as the organization continues to welcome back patrons and school groups, they are also working to reflect on and grow the scope of their programs in ways that continue to give back to the community.
One program, Puppetry NOW, is a new museum exhibition series highlighting work from contemporary artists of color. This program debuted in late June 2022 when the Center for Puppetry Arts unveiled a production entitled, "5P1N0K10," a play on the 1881 Italian children's novel The Adventures of Pinocchio. Created by Tarish "Jeghetto" Pipkins, whose nickname is a play on Pinocchio's woodcarver father Geppetto, the story was transformed into an Afrofuturist "hip hopera" about a robot boy who who engages in b-boying and hip-hop culture in his quest for humanity. One of the pieces from Pipkins' show will also join the permanent collection at the Center.
Schiavo notes that in the United States, puppetry hasn't traditionally recruited talent from BIPOC (Black, Indigenous, and People of Color) communities, but now there is a greater effort to grow the interest and reach among all groups. The long-running Sesame Street, for example continues to build a more representative Muppet world that now includes Black Muppets and a Muppet with Autism.
One way the Center for Puppetry Arts works to engage a diverse set of puppeteers is through their residency program. "We are proud to have a residency program that also allows the artists to have a voice in the overall strategy of the Center. We're able to utilize their talents across the Center, but also have their input in productions and what we're offering our audiences here," said Shiavo.
Because nearly every culture has some form of puppetry, the Center for Puppetry Arts' collection also plays a key role in showing the diversity of puppeteers around the world and throughout history. "Puppetry is a long history to the earliest forms of civilization. It was a way for people to be able to communicate with each other when the normal means of communication were more challenging. In any history lesson you have, you can see that passage of time reflected in puppetry," said Schiavo.
In India, puppets are mentioned in the epic poem The Mahabharata, the oldest segments of which date back to 400 BCE. In England, Punch and Judy, the comedic duo that delighted British audiences in the 1700s, still perform today.
"Puppetry is a universal language," Schiavo said, and the Center has followed this guidance to design virtual and in-person programming for youth and adults alike.
Just 48 hours after the Center closed in 2020 because of the COVID pandemic, staff uploaded pre-recorded content and later worked with teachers to develop additional educational content to engage families and children during the school day. This online strategy expanded the Center's reach from seven countries to 87 in six weeks. Since then, the Center has expanded its digital programming to include students in seventh and eighth grade as well.
"Children are very responsive to puppets. All you have to do is look at a child with a Barbie doll and you understand why puppetry works with children. It is much, much more accessible to children than an adult person. A child will feel more comfortable in communication if they're able to do so through a puppet or another object," said Schiavo.
In its more than 40-year history, the Center for Puppetry Arts has proven that it is more than just puppets, but a place for humanity and shared stories despite different languages, histories, and cultures from around the world.