Arts Education Notable Quotable: Julian Champion of West Point School of Music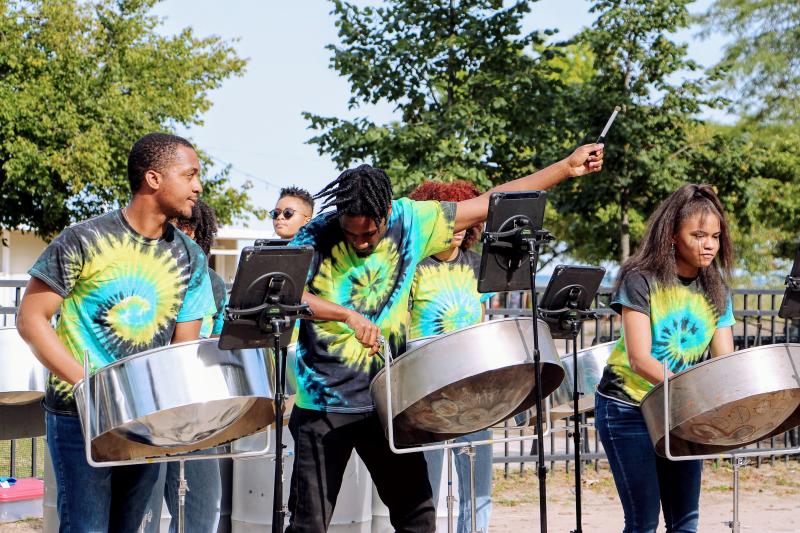 "I do not think that there is any activity better for training a young person, training their minds and their bodies, than learning to play an instrument. The first thing I hope it gives them is tenacity. There are times when you're learning to play your instrument, whether it's the steel drum or a wind instrument, and you get to a piece or a portion of the music that's just extremely difficult. You can see the young people get exasperated. I've seen a lot of kids over my years want to quit, want to give up. Then you get to teach tenacity, and that's an important life lesson. Music also teaches the value of the team. It's a fact that kids who play an instrument, who played in band, are better members of teams later in life. If you've been part of a band at all, you understand very quickly that if I'm playing flute [in a] march I need the tuba. I need that oompah, oompah, oompah, oompah [as] a base for my music to sit on. Music education really reinforces that lesson that you need the team.
There's a lot of ugliness in the world, and a lot of ugliness in some of the neighborhoods we're in. There is anger and violence and pain. I think it's probably the greatest deficiency in disadvantaged neighborhoods, this absence of beauty. A young person learning to play music develops that appreciation for the beautiful, for making the beautiful, and I think that's important… We need another generation of people across socioeconomic and racial lines who value the arts. Even if a young person does not go on to be a musician, which many don't, for the others that do they will have customers, patrons, they will have people who come to the show, who go to the theater."
A native of the southern Caribbean Republic of Trinidad and Tobago, Julian Champion started the West Point School of Music on Chicago's South Side because, as he explained, "I decided that part of my life's work would be to make sure that wherever I am if there were kids who would like to play an instrument but the circumstances of their birth or their zip code or their family construct wasn't going to make it permissible for them to do so because of resources that I would be a part of being that answer." In addition to traditional band instruments, students at the school also have the opportunity to learn to play—and construct—the steel pan, which is the national instrument of Trinidad and Tobago. Learn more in our full interview with Champion, which originally ran on the Art Works blog this past February.