Find a Way: Lessons from the Choral Life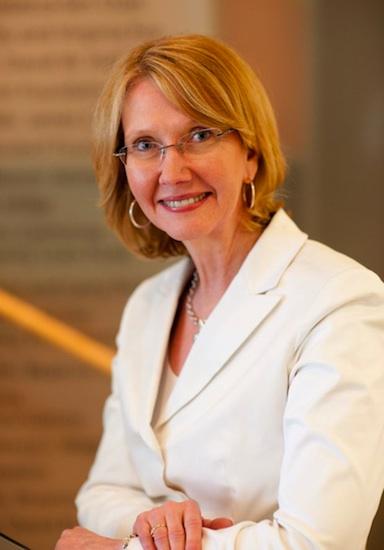 As a born and bred "choir geek," when I was asked to deliver the commencement address at Westminster Choir College, I imagined that the graduating students and I would have a lot in common. Perhaps they, like me, credit a particularly-inspiring school music teacher for putting them on the musical path that they're following now. I imagine that they have finally felt like they've found their "home" in a choir, the way I did so many years ago.
But there are differences between us as well. For starters, I didn't go to college during a pandemic. With the big political divides in our country, a war in Ukraine, climate concerns, and much more, they are graduating at a time in history when our world is dealing with enormous challenges. As daunting as those challenges are, I've observed that these challenges have also inspired a surge in a special quality—resilience—a characteristic that we all need, personally and professionally, whether we're just starting out or well on the way in our chosen career path.
Since the pandemic, there's been a lot of talk about "returning to normalcy."  But most of us acknowledge that "normal" will look different going forward, because the pandemic has changed us and the way we live.  In this search for a new normal, a sense of resilience will be especially valuable.
Social scientists describe resilience in a number of different ways. One characteristic that really resonates with me is that resilient people stay curious, which in turn encourages growth, opens doors, gives us strength, and fuels a future-focused attitude.
I've been thinking about the value of resilience for a long time now.  Long before I was the director of music and opera at the National Endowment for the Arts, I was the youngest of five children growing up in Cincinnati, Ohio. By the time I came along, my parents had done a good deal of child rearing, so they were very relaxed parents. I was pretty much the master of my own destiny—especially in the summers—which meant that I spent nearly every waking moment swimming at our community pool. It was those summers of nonstop swimming that got me interested in swimmer Diana Nyad's quest to break long-distance swimming records, which in turn got me thinking about resilience. I've developed an affection for the phrase that Nyad used to get her through her final grueling swim from Havana to Key West. Not only was Nyad 64 years old at the time, but she also swam through the shark-infested waters along the way without a swim cage. Her mantra during the grueling swim was, "Find a Way!" I wrote these words in a little book that I use regularly to talk to myself.
For many years, researchers studied what they call grit, the stick-to-it-ness that, no matter what, keeps you on your path.  Resilience, however, is more like Diana Nyad's mantra to "Find a Way." Rather than stick to the plan no matter what, resilience allows you to be flexible as you find other ways to accomplish your goal.
It occurs to me that "Find a Way" is a good description of what we as a nation have had to do for these past two years. Singers, like me, were dubbed super-spreaders of Covid early in the pandemic, and I've been impressed by how choral organizations have responded to the endless cancelations and other disappointments due to Covid. In the face of this challenge, choruses and other performing arts organizations met the challenges of Covid head on, and pivoted to a wide variety of virtual and outdoor events, with masks or plexiglass barriers, and more.  They've all worked to find a way to continue to create the beauty and meaning that has kept communities connected. 
I can think of dozens of examples of resilience among musicians. For example, I recently interviewed Gaelynn Lea, a violinist, singer, and songwriter who won National Public Radio's Tiny Desk Contest.  Gaelynn is a very small person and a wheelchair user. She was born with brittle bone disease that limits her range of motion. Gaelynn's middle school music teacher "found a way" for Gaelynn to fulfill her dream of playing the violin by using a technique like that of a cellist—an unconventional and yet inspired approach, which allows Gaelynn to make her living today through music as well as advocate for other disabled musicians.
On a more personal note, at the very beginning of my career I auditioned and was selected for a full-time professional singing ensemble called the United States Air Force Singing Sergeants. I'll admit that, at the time, I didn't fully consider the fact that once you're selected to be a Singing Sergeant, you actually have to become a sergeant, which in my case meant going to boot camp in San Antonio, Texas during an especially steamy July and August. My father, who had served in the Air Force, told me that boot camp would be a lot like Girl Scout camp—but that wasn't exactly my experience! (And it became abundantly clear that my father hadn't actually experienced Girl Scout camp!) While I did survive boot camp, it didn't take long for me to realize that I was much better at the singing part of being a Singing Sergeant, than I was at the sergeant part. I kept my goal of a having a career in music, but I changed the path that I charted to reach that goal.
As NEA Chair Dr. Maria Rosario Jackson often reminds us, artists know that the process of making art is as valuable as the product of art. Artists also stay curious, and adjust to different circumstances. To put it in choral music terms, we know when to sing out strong, and when to give another part the right-of-way. These characteristics of resilience, however, aren't just for artists. We all have the potential to find a way to make our mark, and engaging in the arts helps nurture the imagination and resilience we all need.
May music (after all, I'm still a choir geek!) be the sound track that chronicles our shared human journey to a future of collective healing, inspiration, curiosity, and a renewed belief that the arts will continue to play a very, very necessary role in our collective wellbeing.
This post is adapted from the Westminster Choir College Commencement Speech delivered by Ann Meier Baker at Princeton Chapel on May 13, 2022. The director of music and opera at the National Endowment for the Arts, Baker spent 15 years as the CEO of Chorus America and is a life-long choral singer.