Diary: A Week of Arts & Health Programming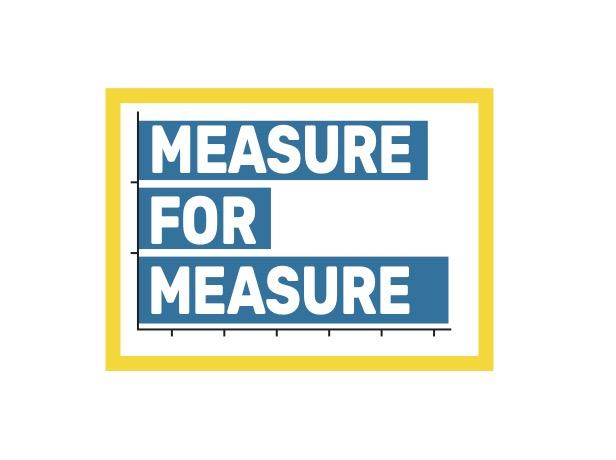 I've often used this space to discuss the NEA's commitment to research about the arts' relationships to health and well-being. This pledge—along with other priorities in our five-year research agenda—has been fortified by NEA Chair Jackson's own vision of "artful lives" and "arts-infused civic infrastructure" as critical to healthy communities. For my NEA colleagues and me, nothing can be more gratifying than to get out there and tour projects and programs that animate these ideals.
As it happens, for a week in September, I experienced meetings, performances, and public conversations that fused the arts and health in such a way as to invite reflections on their interdependence. Below are retrospective journal entries logging these activities.
Mon., Sept. 18, 7:00 pm ET – At the Kennedy Center in D.C. for "Songs for Hope," a concert celebrating recipients of the U.S. Surgeon General's Medallion Awards, which honor the healing contributions of people and organizations who worked heroically with their communities throughout the pandemic. It was striking to observe how the event was designed to allow joyous performances to well up within the spaces between Dr. Vivek Murthy's short speeches. Or were the speeches (with video) the magical interludes between performances? The point is, the two programmatic elements sat comfortably together, enlivening each other without missing a beat. I was especially moved by the story of Rev. Eduardo D. Morales, or "Father Eddy," who not only presided over 12 funerals for victims of the Uvalde, Texas, school shooting, but stayed and ministered to the fathomless grief of family and community members long after the media spotlight left. The evening's musical choices were more than up to the challenge of meeting such accounts with grace and affirmation. Among performers were Ariana DeBose, Ben Folds, Joshua Henry, and Renée Fleming. Renée, of course, is instrumental to Sound Health, an initiative of the Kennedy Center and the National Institutes of Health (NIH), in association with the NEA, to promote research and public knowledge about the connections between music, neuroscience, and health. Just before the event, I got to huddle with two of our partners in this shared adventure: Dr. Francis Collins, the former director of NIH, and Deborah Rutter, president of the Kennedy Center.
Tues., Sept. 19, 10:30 am ET – In New York, attending an "Arts, Health & Climate Roundtable" at the Lincoln Center for the Performing Arts. The event was one of two that New York University's Jameel Arts & Health Lab held this week, to coincide with the UN's General Assembly. In this one, the Lab's co-founding directors, Nisha Sajnani (NYU) and Christopher Bailey (World Health Organization, or WHO), kicked off a series of presentations and dialogues about the arts' role in helping motivate people to respond to climate issues affecting human health, and how the arts can be integrated with environmental health solutions. It was not the first time I had seen "arts and health" yoked with a third cause—in this case, sustainable climate change. A few years ago, the NEA cosponsored a research report on the arts and social cohesion as a means of addressing health equity issues. At my particular table, we discussed how the multivalence of the arts, as a construct—so many different art forms and cultural traditions—is matched by the complexity of health problems arising from climate adversity. I sat alongside the artist Marcos Lutyens, (a relative of the architect Sir Edwin Lutyens), whose augmented-reality art installation, "Living Memories World COVID Tribute," would be shown at Lincoln Center on Sept. 23, in partnership with the WHO's Global Scrubs Choir. An AR display of floating roses symbolized the health workers who lost their lives to the disease. Among others I met were representatives of the Broadway Green Alliance, which, since 2008, has advocated for more environmentally friendly practices on Broadway and in the wider theater arts sector. Nisha and her colleagues aim to draft a technical paper or policy brief on the arts/health/climate topic, as a result of the roundtable and other future convenings.
2:30 pm ET – Cabbed to Mount Sinai Beth Israel hospital for a visit with Dr. Joanne Loewy, director of the Louis Armstrong Center for Music & Medicine, a NEA Research Lab. Joanne showed me a room filled with musical instruments from different countries and cultures—there was a harp-infused chair as well as a therapeutic drum specially designed for her by the manufacturer Remo. Patients are typically introduced to each instrument and invited to choose one to play and to accompany with singing. Through the singing and music,  the patients give voice to their psychological or physical conditions, sometimes providing cues that can be used to help  diagnose their symptoms. Joanne and I discussed the Lab's ongoing AMEND study (AMEND = Assessment of Music Experiences in Navigating Depression), in partnership with Carnegie Hall's Weill Music Institute. We also talked about Joanne's influential article of 10 years ago, "The Effects of Music Therapy on Vital Signs, Feeding, and Sleeping in Premature Infants," published in Pediatrics. In brief, my visit with Joanne was—what's the word?—therapeutic.
Wed., Sept. 20, 10:30 am ET – This morning found me at another roundtable event, a discussion about Creativity America, an initiative nested within the multinational Brain Capital Alliance. The Alliance seeks to foster neuroscience-inspired approaches to economic policymaking. At the roundtable, which was held at the WNYC radio station (also a cosponsor), Theo Edmonds of Colorado University Denver led participants through his bold vision for how brain science coupled with innovative workforce practices can unlock more creativity for U.S. businesses, and how this growth might be measured. Theo referenced the World Economic Forum's Future of Jobs Report 2023, which identifies creativity and analytical thinking as "the most important skills for workers" this year. Although they seek to accomplish different outcomes, Creativity America and the NeuroArts Blueprint Initiative—an ongoing collaboration between Johns Hopkins University and the Aspen Institute—both take the arts and neuroscience as their starting-points, both are pursuing systems change, and each is attempting to build a whole new field.
6:00 pm ET – At Carnegie Hall's Weill Music Institute for a "music & wellbeing" concert featuring the mezzo-soprano Joyce DiDinato and Howard Watkins, the assistant conductor at the Metropolitan Opera. There was no stage, only a floor with yoga mats, surrounded by chairs. Joyce sat in the middle and sang arias and American classics, accompanied by Howard on piano. On occasion, she interrupted the repertoire to recount her experiences working with prisoners to make and sing music as part of Carnegie Hall's "Musical Connections" program, in Sing Sing Correctional Facility outside New York. She also sang a lullaby that a young mother created as part of Carnegie Hall's Lullaby Project. In my remarks at the post-event reception, following those by, among others, New York Public Health Commissioner Ashwin Vasan and Carnegie Hall Executive and Artistic Director Clive Gillinson, I described the NEA's focus on the arts and health as a distinct priority of Chair Jackson—and, for the occasion, I recounted a brief history of NEA research grant awards to Carnegie Hall for studies about The Lullaby Project, a music-based intervention in juvenile detention centers, and the role of persistence in classical music training for those who participated in Carnegie's youth orchestra program. Next, I scooped a good-humored Nisha, by about 30 seconds, in congratulating the NYU Lab and WHO for securing a prospective series of research articles on the arts and health, to appear in the medical journal The Lancet.
Thurs., Sept. 21, 9:00 am ET – At NYU for an editorial meeting with The Lancet editors and authors. I'm delighted to learn that two NEA Research Lab principal investigators—Joke Bradt from Drexel University and Jill Sonke from the University of Florida's Center for Arts in Medicine—will be contributing papers. Nisha and our mutual friend, Christopher Bailey, the Arts & Health Lead at WHO, were also in attendance. Among participants joining on video were London-based Richard Horton, editor-in-chief of The Lancet, whom I knew by name more than 20 years ago, when I worked for the journal's parent company, Elsevier. (Back then, I'd even contributed a short news article on gene therapy research.) I was there mainly to observe, but the sight of international experts planning new research together—combined with nostalgia for a career in medical publishing—rounded out my NYC trip nicely. Not full circle, exactly, but something like it.
Fri., Sept. 22, 11:00 am ET – Back in D.C., fighting off a bad cold, I participate in a planning meeting (via Zoom) with our NIH colleagues, with whom we will sponsor a "Music as Medicine" research workshop Dec. 14-15. (Go here to register.) It occurs to me, as it did at the Lincoln Center gathering, how the hybrid domain of "arts and health" is populated by many different disciplines and sub-disciplines—on both sides of the conjunction. The past week has afforded the briefest taste of this complexity, which must be multiplied when we consider the full range of community types, health conditions, and arts and cultural practices that are invoked. The possibilities make me dizzy. Or maybe it's my cold. Breaking for coffee, I wallow in the sentimentality of a Harry Nilsson playlist.
Sunil Iyengar directs the Office of Research & Analysis at the National Endowment for the Arts.